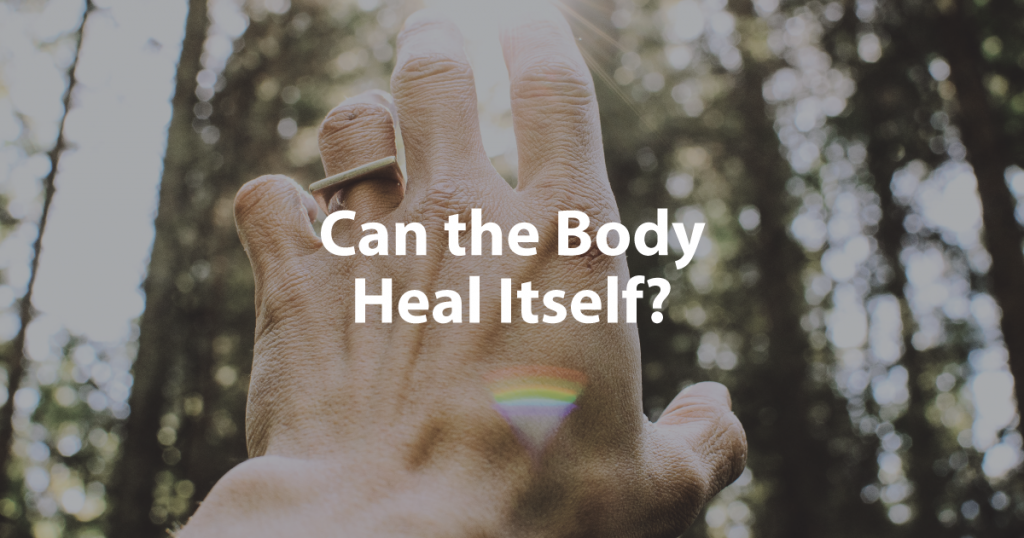 Can The Body Heal Itself?
(Yes it Can & Here's How to Help!)
Did you know your physical body can heal itself on its own? Your own body's ability to heal itself will certainly surprise you! Everyone that has ever learned about the Placebo effect, knows that the human body has the incredible capacity to heal itself. Under most circumstances, self-healing occurs daily when it comes to fighting off illnesses and infections. 
However, this isn't always the case. Sometimes we lack certain elements from our diet or our environment that could be a much greater influence on our body's ability to heal itself. There are several things we can do to help our body's healing process.
How does the body heal itself from injury & illness?
The cells found in our physical bodies can heal themselves when they start getting damaged or unhealthy. They replicate to become new cells once they replace the damaged or destroyed cells. Using broken bones as an example, your body will immediately begin to produce new cells to heal all the damage that's been done. 
When your skin is cut, platelets in your blood clot to stop all the bleeding by forming a scab over the wound. White blood cells remove all the dead and injured cells while the healthy new cells repair the damaged tissue around the wound. This is one of the most important functions in our body! Could you imagine what life would be like if the daily cuts and bruises we experience never healed? Our bodies are always in a constant state of removing damaged cells and producing new, healthy tissue.
How does the human body healing process work?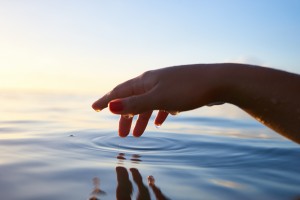 As your body engages in wound healing, a wonderful process occurs throughout each of the systems that comprise your body. According to a study published in the World Journal of Surgery, there are six wound healing stages, each of which relies on one another to completely close a wound. Knowing what each step involves is crucial in developing a comprehensive healing plan. 
1. Rapid hemostasis
This refers to the body process that stops a wound from bleeding. Most of the time, your body will accomplish this through a process called vasoconstriction, in which your blood vessels are closed tight. It's similar to how you might turn a level to stop a leaky faucet.
2. Inflammation
Inflammation is your body's way of alerting you of an injury. Beyond that, it helps dictate where the next barrage of healthy cells should be headed. As such, inflammation is vital in the wound care process, but if it goes on for too long, it can prevent regeneration.
3. Proliferation and migration
When inflammation occurs, the body releases several kinds of cells, including those that are responsible for migration and proliferation. The former function refers to the movement of the cells, a carefully coordinated process that involves cells moving in a specific order. Meanwhile, proliferation is similar to hemostasis, as cells work to further constrict your blood vessels.
4. Angiogenesis
Once the bleeding is under control, the body then begins the process of rebuilding tissue. Angiogenesis, as it's called, involves the formation of new blood vessels. This process occurs when your body's cells begin to replace the veins and arteries that were damaged, either creating new sections or adding onto existing portions. It's a decidedly complex endeavor, with many chemicals activating to facilitate these all-new veins.
5. Reepithelialization
Once your body has begun to regrow veins, it's time to begin regrowing damaged skin. Your epidermis is comprised of cells called keratinocytes, and during the reepithelialization process, your body has to begin forging these chemical components. The process involves the creation of several layers, each working in tandem to offer protection and prevent fluid loss.
6. Synthesis
Though it's seen as the last step, synthesis often happens almost simultaneously. In this process, certain proteins form blood clots, which helps further prevent bleeding as new skin and veins are formed. There are several proteins at play, and certain people lack those necessary proteins to form blood clots.
What Hinders the Immune System & Our Body's Natural Self-Healing Abilities?
Many factors can inhibit a body's natural self-healing functions. Some of these factors are obvious ones, such as an unhealthy environment and diet, while there are several other factors that we are still learning about. We all know our bodies need adequate exercise, high-quality sleep, healthy food, clean water, and a bit of good old-fashioned sunlight. 
Drastically limiting any one of those things can greatly influence your health. Various types of emotional stress, poor diet, as well as environmental contaminants and toxins, all can greatly damage our body's natural healing processes. Even your general mindset can greatly impact your health!
How the Human Body Gets Damaged Over Time 
Poor Diet: Thanks to many decades of research, we now know that our diet is one of the key influencers of our health. A poor diet that lacks nutrition can wreak havoc on the body. This is why a nutrient-rich diet is needed for everyone's optimum development. Not only that, unless you eat exclusively organic, it's also a major source of environmental toxins. These toxins build up in your body and put an enormous amount of strain on your entire system. They can also cause inflammation and contribute to digestive disorders.  
Lack of Exercise: An exercise routine is essential for everyone's health and well-being. A sedentary lifestyle is one of the fastest ways the body falls apart. It doesn't have to be strenuous, aerobic exercise. Even something as simple as going for a walk can have incredible healing power. That's because it stimulates your blood flow, thus meaning it combats heart disease and improves heart rate. It brings oxygen and nutrients to your cells while carrying toxins away. It helps you burn calories, sleep better, and improves your overall mindset while reducing any emotional stress you may be feeling. 
Free radicals are another important factor in poor health. They play an important role in eliminating waste from damage inside the cell. However, inflammation, stress, and infection increase free radical production. When your body produces too many free radicals, it results in oxidative stress which causes disease and damages cells and DNA. In the same vein (pun intended) you can look into DNA activation symptoms and benefits.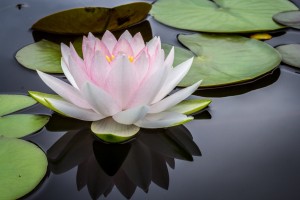 Stem Cells: After a while, when our stem cells get worn out, our body becomes less able to heal itself and regenerate. With time, their ability to replicate and regenerate new tissue becomes more and more difficult. Scientists are still researching why stem cell numbers and efficiency decreases with age. Many believe stem cells are the key to longevity and longer life spans.
How to Heal Your Body Naturally
Yes, you really can heal your body's ability to naturally heal itself! Making sure you're getting the correct amount of high-quality sleep is crucial. An enormous portion of the repair and regeneration work your body does is done while you are fast asleep. Not getting adequate sleep not only decreases the amount of time that your body is most effective at healing but it also greatly weakens your immune system. 
A weakened immune system makes the human body much more susceptible to illness, which requires your body to direct its healing processes toward beating the illness, rather than repairing damage from your natural daily activities.
How the Body Can Heal Itself Faster: 
Regenerative Medicine: The National Institutes of Health (NIH) states that "Regenerative medicine is the process of creating living, functional tissues to repair or replace tissue or organ function lost due to age, disease, damage, or congenital defects." The greatest benefit of this treatment is that you're treating illness and injury in such a way that the body is being restored. 
Regenerative Medicine is still very young, with thousands of areas of research being studied. A variety of regenerative treatment methods have already been proven to be effective for many conditions.

Homeopathic Medicine: Homeopathy is our oldest form of natural medicine. It's currently used by over 200 million people worldwide to treat both chronic and acute health conditions. Homeopathic medicines – commonly known as remedies – are made from various natural substances such as plants and minerals. Prepared in licensed laboratories, under strict control, they are usually taken as a tablet but are also available as liquids, powder or creams. These remedies are specifically designed to help stimulate the body's natural healing ability. 
Homeopaths do work a lot like conventional doctors. As well as asking about your symptoms, a homeopath will also be interested in you as an individual and the unique way in which you live. A homeopath will discuss your lifestyle, medical history, and state of mind before prescribing the appropriate homeopathic medicine.

Introspective Hypnosis: Some people have found introspective hypnosis to be extremely efficient in combating chronic pain and long term illnesses. 
Quantum Healing Hypnosis Technique℠ (QHHT®) is a hypnosis technique pioneered by the late hypnotist, Dolores Cannon. Dolores' method of hypnosis, involves inducing an individual deep into the Somnambulistic state of trance through visualization. A state which under ordinary circumstances is experienced only twice daily: the moment just before you become consciously awake and the moment just before you fall asleep. It allows us to communicate with the Higher Self aka Subconscious portion of the individual's mind. 
The Subconscious can identify any physical problem it detects within the body to a QHHT® Practitioner and explains the causes for its presence, be it from the current life or a past life. The Subconscious is then asked if it is suitable for healing to occur, which, if it is, is done instantaneously with no medication, surgery, or pain involved. Very often, simply understanding why a disease is present or why a particular emotion is being experienced is sufficient for it to be relieved and removed by the Subconscious.

For more information about QHHT: https://www.dolorescannon.com/about-qhht/ 

Resources:
https://homeopathy-uk.org/homeopathy 
https://www.tcimedicine.com/post/is-the-body-designed-to-heal-itself https://advancedtissue.com/2015/09/the-6-steps-of-the-wound-healing-process/