QHHT
®

Live Training Events
Join us in person for one of our many incredible live training courses. We offer an array of live courses around the year in a variety of locations. Check beck here at this page to see what's new.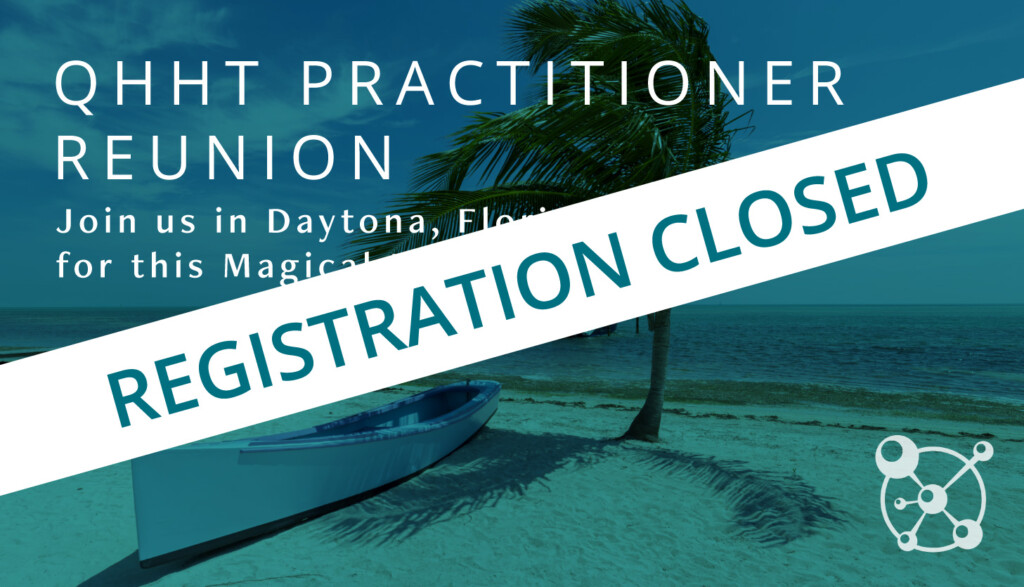 QHHT Practitioner Reunion in Daytona, Florida
January 21st –  23rd
9:00am – 6:00pm EST
$333 USD
Get ready to welcome in 2022 with a special gathering of like-minded beings in the beautiful weather and warm ocean waters of Florida.
Absorb and share the high inspirational energy with your fellow QHHT Practitioners January 21st – 23rd. All who have studied QHHT are welcomed to join and bring along guests and/or family members.
Practitioners have left previous reunions with revitalized energy, focus, and a higher vibration to continue forward on their journeys.
Level 1 Companion Class
w/ Marilyn Dyke
Feb 19th – Feb 21st
9:00am – 6:00pm IST
$597 USD
The QHHT® Level 1 Companion Program is for online graduates and anyone wanting to brush up on their skills. You must have already taken Level One to participate in this class. The live 3 day class is given by a certified QHHT instructor.
This class provides a day to answer your questions, a day to practice your new found skills with other classmates and a day to share your session results and receive immediate feedback. This program is perfect for new online course students, practitioners who have previously completed the online course, or any practitioner who would like to get some practice sessions in, ask questions about their sessions and connect with other practitioners.