QHHT® Ahuroa, Warkworth,
Auckland, New Zealand
Level 1 Companion
March 22nd – March 24th @ 9:00am – 6:00pm Local Time
$597 USD
Exact location shared at time of purchase.
Embark on the experience of a lifetime as you
broaden your QHHT
®

knowledge and understanding.
The QHHT® Level 1 Companion Program is for online graduates and anyone wanting to brush up on their skills. You must have already taken Level One to participate in this class. This live 3 day class is given by Deb Taylor, a certified Level 3 QHHT pactitioner and instructor.
We invite you to join other QHHT Practitioners from all over New Zealand and maybe some international trainees also to visit Deb Taylors home land in the incredible Ahuroa Valley Whenua, North of Auckland, New Zealand. Here you will enjoy all the incredible energy and life that this magnificent whenua has to share! 
With affordable accomodation options available. Please make a connection with Deb Taylor for accommodation options and bookings. 
This class provides a day to answer your questions, a day to practice your new found skills with other classmates and a day to share your session results and receive immediate feedback. This program is perfect for new practitioners who have previously completed the online course, or any practitioner who would like to get some practice sessions in, ask questions about their sessions and connect with other practitioners.
You will go deeper into QHHT and level-up your Practitioner status more quickly when you experience, firsthand, the energy from your QHHT whanau. Heads up! Doing this 3 day course will very likely transform your daily life even as you return home, so best to also plan for some processing time on your return home.
Auckland, New Zealand based around 2 large harbours, is the major city in the north of New Zealand's North Island. In the centre, the iconic Sky Tower has views of Viaduct Harbour, which is full of superyachts and lined with bars and cafes. Auckland Domain, the city's oldest park, is based around an extinct volcano and home to the formal Wintergardens. Near Downtown, Mission Bay Beach has a seaside promenade. Ahuroa is located roughly an hour North of Auckland in a beautiful area surrounded by green rolling hills and magical landscapes.

Warkworth is a town on the Northland Peninsula in the upper North Island of New Zealand. It is in the northern part of the Auckland Region. located on State Highway 1, 64 km north of Auckland and 98 km south of Whangarei. Warkworth township is Poised at the edge of the Mahurangi River, a pretty town with interesting choice of great restaurants and some accommodation.
From Warkworth you can discover the wineries around Matakana, which are interspersed with artists' studios and charming country cafés. There are two regional parks in the area – Tawharanui has a magnificent surf beach; Mahurangi is more of a harbour experience. Goat Island Marine Reserve is another coastal attraction – it offers excellent snorkelling straight off the beach. So loads to explore if wish to extend your stay in this area before or after your L1C course in Ahuroa.
What does my class include?
• Ask questions of your teacher and break down integral pieces of the session process.
• Hear other questions and answers from practitioners at the same place in their journey.
• Get the answers YOU seek to better your practice.
• Practice your new found skills with other classmates in practice sessions.
• Evaluate your interview skills.
• Gain a sense of mastery with these new found abilities.
• Share your session results and experiences.
• Receive immediate feedback on your sessions, and use this new information to grow your practice.
Meet your class instructor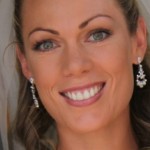 Deb Taylor is an experienced Level 3 practitioner of Quantum Healing Hypnosis Technique, and a powerful energy in the growing community of QHHT Practitioners.
Are you ready for the next step in your QHHT
®

journey?
Coupon codes are not valid for live events.