Every single one of us need and want a relationship built on a foundation of love, trust and respect. It's natural and it's what we all deserve. Unfortunately, so many of us fall victim to Betrayal Trauma where the people who are supposed to protect and love us end up being our abusers. Gaslighting is not uncommon, causing us to become codependent and constantly seeking validation from our partner. Codependency and communication issues are just the tip of the iceberg when you are in a relationship with a narcissist. Other relationship problems include child abuse, pornography addiction, sex addiction and other domestic abuse issues. 
Definition: what is betrayal trauma theory?

Jennifer Freyd of the University of Oregon first proposed the theory of betrayal trauma. According to her, because of fear of confrontation, betrayed partners tend to shut out conscious recall of the narcissistic abuse they suffered. Even many, many years later. 
According to Freyd's theory, any victims of betrayal trauma suppress their memories about the abuse they suffered. Freyd and her colleagues define this as , ""the lack of integration of thoughts, feelings, and experiences into the stream of consciousness."
Betrayal trauma can severely affect your mental health leading to post-traumatic stress disorder. 
Betrayal trauma symptoms
Your emotional and physical health can severely affected by betrayal trauma. Depending on the type of abuse someone may have suffered, be it sexual abuse, child abuse or being abused by your partner, the effects can vary. Not everyone will experience trauma in the same way, similarly, people may not experience all these symptoms after falling victim.
struggling to recognize, express, or manage emotions
anxiety and depression
nightmares and trouble with sleep
constant guilt
unable to control or understand own emotions
physical pain or stomach and digestion problems
panic attacks
anger
numbness
thoughts of suicide
trust issues
low self esteem
attachment issues
eating disorders
substance abuse
Betrayal trauma triggers
People who have suffered a psychological abuse at the hands of a "loved one" often experience triggers. Generally, these triggers are set off after reminders associated with what caused their emotional abuse. Seeing or experiencing other abusive behaviors can also cause a trauma trigger.
Some physical symptoms include feelings of nausea, fatigue, loss/increase of apatite, headaches, pelvic pain, disorientation, irregular body temperature or hot/cold flushes.
Betrayal trauma treatment
These things appear to help with healing after betrayal trauma:
Physical Health: It is extremely important to eat correctly and to exercise. If your body is not in optimal physical condition, you can not properly begin the healing process. 
Support Groups: Joining a weekly or even daily support group and talking to others who have had similar experiences to you can help you feel less alone and more empowered. Trauma recovery is not easy all on your own.
Mental Health: Do not self medicate, try keeping a journal and spend time outdoors in healthy environments. Nature has a powerful way of helping with self-care!
Success focus: By creating goals for yourself and achieving them, you will begin to realize your worth and take back your power as your self-confidence grows.
Betrayal trauma recovery stages
According to sexandrelationshiphealing.com, with support, it takes eighteen months to three years to recover from a betrayal trauma.
If you've suffered betrayal abuse in your life, this betrayal trauma recovery timeline could help you end the constant pain and betrayal you still feel today. 
1. Acceptance
Allowing yourself to feel again and accept what has happened to you. And then finding a way to not allow it to consume you. You will learn that it is not your fault for what happened to you.
2. Validate the Betrayal 
Get professional help from a counselor to help you with coping skills and outlets for your trauma so you do not ignore your emotions or project onto others
3. Trust in Your Intuition
Newfound trust in your intuition and learning to believe in yourself again. After being gaslighted or made to feel insane, your self esteem and trust in yourself will have dwindled. Allow yourself to trust YOU again.
4. Forgiveness
Once you have healed you are able to forgive and let completely go of anyone who has hurt you. You will begin realize your own powerful energy once more, by forgiving, you are allowing yourself to begin a new chapter in your life.
Where to find a betrayal trauma support group
Pure Sex Radio: For women and men; topics include sex addiction
Key takeaways
If you are suffering or experiencing any form of betrayal trauma and narcissistic abuse, be it because of a parent or partner, no matter how small the issue may feel to you right now, you are feeling the effects of abuse and complex trauma. Trauma recovery is a long road but if you allow yourself to find help and support, the healing process can be much shorter. Join a recovery group, speak to a good and trusted friend about emotional abuse you may have experienced. Nobody should have to suffer and feel incompetent because of a husband's abuse or a mothers neglect. You deserve to be happy and you deserve to be healthy and free!
FAQs
How long does it take to recover from betrayal trauma?
According to sexandrelationshiphealing.com, with support, it takes eighteen months to three years to recover from a betrayal trauma.
Can you get PTSD from betrayal?
Yes, people who have suffered betrayal trauma can experience the classic signs of PTSD such as ongoing intrusive thoughts, unstable emotions, "searching" for stressors, feeling powerless, ashamed and broken, confusion and lack of self-worth. 
What does Betrayal Trauma feel like?
Betrayal trauma makes you feel like you've lost your mind. That's what gaslighting is, when someone makes you feel like you are to blame and you are imagining the abuse happening to you. It puts you on an emotional rack which confuses you as it pulls you this way and that, until you end up submitting and accepting it. Betrayal Trauma will leave you feeling insecure, emotional and drained.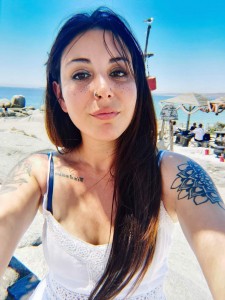 Written by:
Jade Small