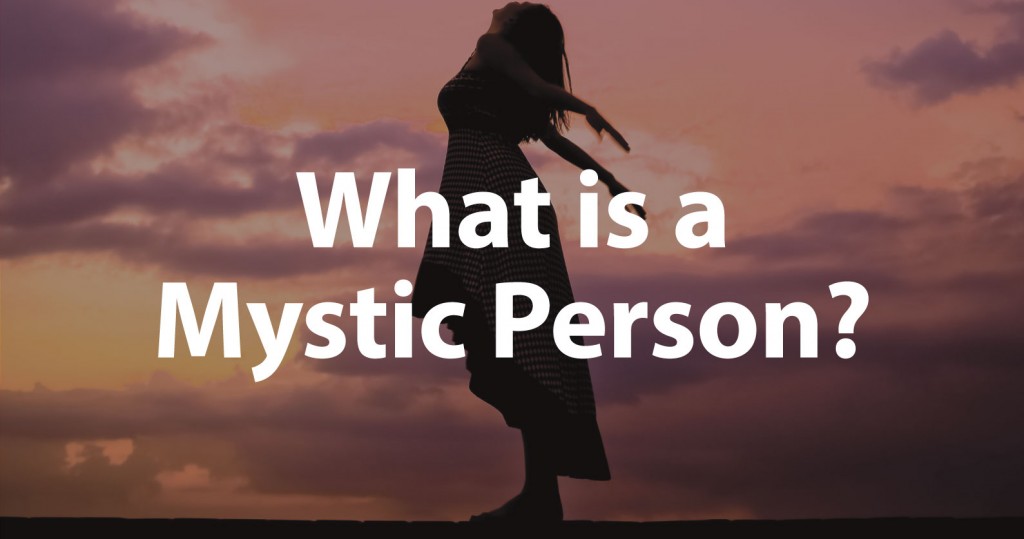 The world is a connected, spiritual experience for Mystics. It is a magical and expansive lifestyle but the mystical experience is also about seeking spiritual truth and finding that innate trust within themselves as they navigate their journey. Mystic people believe that there is no such thing as free will, in fact, there is a higher power that negates all that will be, every decision, every action. Every single part of life, be it direct experience or a worldview, is predetermined by an ineffable energy source or higher power. 
So, exactly what is a mystic? What does mystic mean?
Not all people can be or can become Mystics. You are not able to learn it. It's something that comes, undoubtedly, from within.
Mystics know and acknowledge that the universe is infinite and mysterious, and because of their greater understanding of the ultimate reality, they are able to help those without the ability to navigate through life and all it's obstacles and critical decisions.
Many religions also believe in Mysticism, such as Kabbalah, which is an esoteric method, discipline, and school of thought in Judaism. There is also Christian mysticism, which is often connected to Mystical Theology such as in the Catholic Church. The Sufi are of Islam, and their practice has existed since early Islamic history.
What does mystic mean?
According to the Oxford dictionary, the word Mystic, quite simply means;
"A person who seeks by contemplation and self-surrender to obtain unity with or absorption into the Deity or the absolute, or who believes in the spiritual apprehension of truths that are beyond the intellect."
What is a mystic person?
Through spiritual transcendence and experience, a mystic person will spend their lives in search for the light and for understanding of the spiritual and physical world and in turn, convert their mind body and soul into something that goes beyond the superficial physical world. A myst is someone who understands the laws and spiritual practices beyond the physical world, and they will use this esoteric knowledge to help those who do not posses the gift of mysticism, they are people of God or of spirit.  They believe in spiritual gain rather than material gain. Many Mystics still follow religious traditions, but the path of spirituality is what will help them attain moksha. 
Being a Mystic includes profound understanding of existence, of all truth even that which is hidden, and the answers and resolutions of life's many problems.
Signs you are a mystic: 6 personality traits of a mystic
Personal Experience Is Important To You
While you understand and value written literature, it serves more as a guide. You prefer to let your life's personal experiences be your teacher. 
You Are Extremely Curious
It's in your true nature to ask questions, you want to know how the universe works, you want to understand what is not visible to the naked eye and that which is the spiritual world.
Your Intuition Guides You
No matter your religious experience, or if you are a follower of Rumi or mystical theology, ultimately, you let your intuition guide you in all ways. If ever presented with a tricky situation you follow your heart rather than the words of someone else.
You break Rules
You're a bit of a rebel! Even some of the mystics who have gained fame throughout history such as Meister Eckhart the Germany mystic, Mystikos the Greek or St. Teresa of Avila and John of the cross the Christian mystics who all rebelled against what they were taught. Proof that most mystics don't follow the pack and choose to break some "rules".
You are Connected To Nature
You love to reconnect with nature and often find yourself there when meditating, practicing yoga or just by grounding yourself walking through a park barefoot.
Your Prefer being Alone
You would rather choose to be by yourself connecting with nature or spirit than at a party or socializing, you have so much left to learn and reveal, you won't learn it by lowering your vibration in a situation or with people who will ultimately weaken you.
Other signs of being a mystic
Some other key elements of a mystic person are;
You are clairvoyant
You see spirits or angels
You thirst for esoteric knowledge
You are an empath
You have lucid dreams
How to be a mystic person yourself
While it's not possible to become a mystic, you can still practice the ways of mystic people which will allow you to be closer to spirit.
 Find the Connections
Look for the interconnectedness of things around you, everything and every being is connected in some way, from the humble ant to the Hindu God!
"Pull a thread here and you'll find it's attached to the rest of the world."
― Nadeem Aslam, The Wasted Vigil
Use Personal Experience
Mystic people do not use books or writings of others as more than just a guide. Personal experience trumps any teachings.
"Knowledge unqualified is knowledge simply of something learned."
― Plato

Be Present
Mystics need to be centered and grounded. Take note of your surroundings, and your inner feelings. You do not need distraction from a mobile device, just focus on what you are doing in the here and now. Enjoy your food, each and every bite. Enjoy your surroundings and soak up all that life is offering you.
"Every moment and every event of every man's life on earth plants something in his soul."
― Thomas Merton
Question Everything
Ask yourself questions about everything you can, and seek within to find the answers. Why are you here? What is your purpose? What happens when you die? Question organized religion such as Christianity, this does not mean you have to abandon your faith, but rather adapt it.
"Three things cannot be long hidden: the sun, the moon, and the truth." 
―  Buddhist Quote
Trust Your Intuition
Allow your instincts to guide you and you will find the answers to everything, your choices should be lead by intuition not blind faith.
"Question everything. Learn something. Answer nothing."
― Euripides
What does it mean to be a mystic? 
People immediately assume the word mystic to Yogi's or Buddhism. Being a mystic is more than just a label. It's not some magical way of life or a cult as
Wikipedia might have you think!
Being a Mystic might mean you follow a certain way of life, but ultimately, It's about seeking the highest and deepest truth. 
It's a real and personal inner journey all about seeking experience above anything and all else. It's about love, living in the moment and helping those who need your guidance. 
In closing, the words of the Mystic Theologian, William James;
"To perceive the world differently, we must be willing to change our belief system, let the past slip away, expand our sense of now, and dissolve the fear in our minds."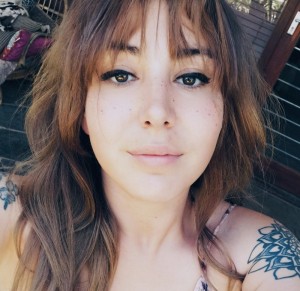 Written by:
Jade Small