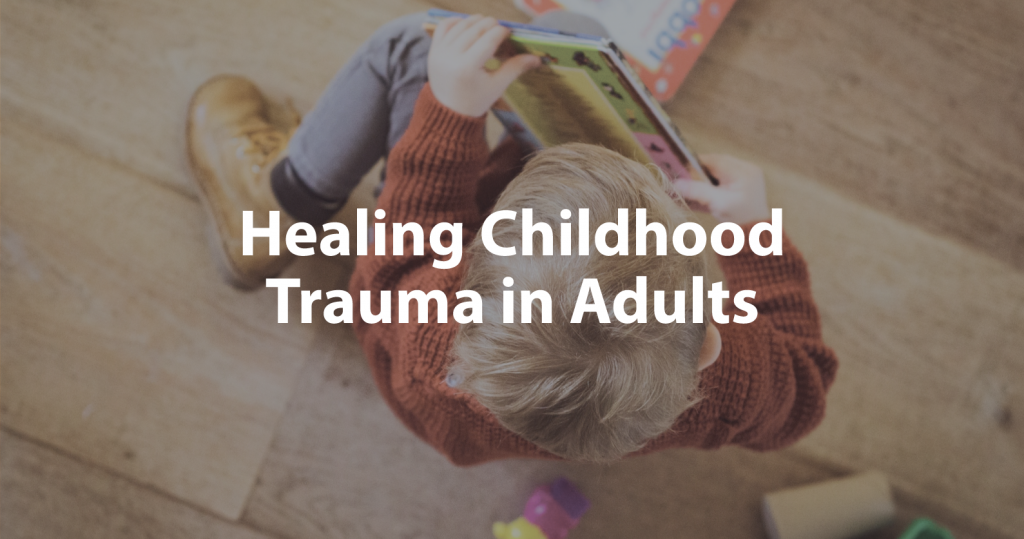 If you were one of the millions of people who unfortunately witnessed sexual abuse, or experienced traumatic events as a child, or if your family members or loved ones emotionally or physically neglected you, then it's pretty common to still show signs of those traumatic events in the form of post-traumatic stress disorder as an adult.
Children who have had adverse childhood experiences often take deeper meaning out of the events they witness and the things that happen to them. They will start to have a different, more internal view of how the world is. This is one of many ways they learn to cope with their childhood trauma. Without doing so they can damage their ability to function properly as responsible adults. 
What are the causes of childhood trauma? 
There are many root causes of childhood trauma that influence our mental health. As we grow up, we want our family members to love us and take good care of us. When we experience domestic violence in the home, and especially when we suffer from physical abuse, we still try to become the type of child we think our family members will love. By burying feelings that might get in the way of our needs, we create a false ego. The person we're trying to portray to the rest of the world. 
If we constantly bury our emotions due to traumatic experiences, we lose touch with who we are as a person, because our feelings are an integral part of ourselves. We spend our entire lives terrified that we might let the mask slip and that if it does, then we'll no longer be cared for by family members, or accepted by loved ones.
The best way for everyone to uncover their true, authentic self is by talking to a trauma expert who specializes in domestic violence and childhood trauma. One that can help you to reconnect with your emotions and express your feelings in a way that makes you feel safe.
What are the symptoms of childhood trauma in adulthood? 
How we think and look at ourselves has a large influence on our self-expression. The way we speak and carry ourselves can have a positive effect on the way people see us, or it can have a negative one. Having a negative attitude all the time will make us (and others) feel like we have little control over our lives. We may have been victims of physical abuse and childhood trauma, but we don't have to carry the victim mentality our whole lives.
At times, trauma survivors can feel helpless in a situation and it may seem as though we are without options. At some point, we as individuals need to choose to empower ourselves with a positive thought. Remember, we can choose how we think about our life, our environment, and our childhood trauma. Even as children, we are highly capable of changing a bad situation into a positive one.
Instead of constantly describing ourselves as victims, we can choose to think of ourselves as survivors. The next time you feel trapped and choice-less due to traumatic events, you need to remind yourself that you're more capable and in control than you think.
Signs of repressed childhood trauma in adults 
Children who grow up in homes where they constantly witness unhealthy expressions of anger, grow up believing that all forms of anger are unacceptable. If you always witnessed anger that leads to domestic violence, then, of course, you're going to view anger as a violent emotion and believe it should be suppressed.
Or, as a slightly different example, you might have grown up in a family that suppressed all anger. Many parents wrongfully teach their children that anger is an emotion that must be avoided at all times, even though many adults learn to benefit from their anger. Anger is NOT just a stress response. When used as cognitive behavioral therapy, for example, it has ways of healing past trauma if you use it wisely.
So, what happens when you aren't able to express your anger? When we don't express our anger, it doesn't go away. We bottle it up inside until it reaches a critical boiling point, resulting in damaged relationships, mental illness, or lasting effects on our physical health and well-being.
Once you know how to recover repressed memories, you'll find that expressing your anger becomes much more manageable.
Healing childhood trauma in adults: Possible treatment solutions 
If you were a victim of sexual abuse, emotional abuse, were badly neglected as a child, or were abandoned by your family members or loved ones, then it's likely that you have buried your childhood trauma in the hope that it would mean no one will ever abandon or neglect you again. 
There are many ways you can confront the negative emotions and behavior associated with childhood trauma, these include how to go into a spiritual trance, QHHT, and more. Here are several examples: 
1. Talk to a Mental Health Professional
Healing the effects of childhood trauma in adults is a formidable and arduous task but it's entirely possible with the help of mental health professionals. Luckily, continuing research and developments in the field of cognitive-behavioral therapy are revealing many new effective ways of treating psychological trauma. Fortunately, there are mental health professionals in just about every town and city. 
For a list of mental health professionals in your area, NAMI (The National Alliance on Mental Health) is a great place to start. 
2. Quantum Healing Hypnosis Technique (QHHT)
This technique is highly beneficial for anyone who has a habit of hanging onto past trauma, grudges, or has difficulty recovering from a major loss that one has buried deep within themselves which may be causing harm in one way or another. 
In most cases, the harm shows up in dysfunctional relationships of all kinds as well as manifestations of addictions, obsessions, and even disease. It empowers the QHHT client to let go of their lasting negative emotions and helps them move forward in a way that they are no longer tethered to the wounds from the past. By using this technique under the direction of the HS, QHHT clients have reported feeling like a "weight has been lifted." 
Results of Quantum Hypnosis therapy have often left people feeling more joy and happiness in their day to day life, as well as a sense of intense healing and rejuvenation of their physical health. It gives us a strong feeling of understanding and renewed insight from the past and helps us appreciate living in the present moment more. It even assists with developing complete forgiveness of self and others, along with clearer thinking and more harmony in our relationships.
To find a local QHHT Practitioner near you, check out the Official QHHT Website: 
3. EMDR Therapy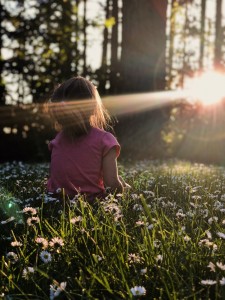 One of these new methods, EMDR therapy, is a newly emerging form of therapy that has had substantial success in treating Post Traumatic Stress Disorder. EMDR (eye movement desensitization and reprocessing) is unique in the way that rather than discussing and reliving the childhood abuse, its focus is on the emotions associated with that trauma, in conjunction with bilateral sensory input. This is due to the fact that every person reacts to types of childhood trauma in different ways. For a better understanding of treating trauma, contact a professional therapist for a trauma diagnosis. More information about EMDR can be found via the American Psychological Association.
4. Writing To Heal 
According to several peer-reviewed studies, writing can be a powerful tool for healing and self-expression. Whether you write in a journal, write poetry or short stories, fill out questionnaires, or indulge in any other form of writing, it can be highly therapeutic to those suffering from stress and trauma.
James Pennebaker, professor of psychology at the University of Texas, Austin, developed a writing assignment he calls "Writing to Heal" which demonstrates the effects of writing as a healing technique. He suggests: "Over the next four days, write down your deepest emotions and thoughts about the emotional upheaval that has been influencing your life the most. In your writing, let go and explore the event and how it has affected you. You might tie this experience to your childhood, your relationship with your parents, or people you have loved, or love now. Write continuously for 20 minutes a day."
5. Mindfulness-Based Stress Reduction (MBSR) 
Developed at the University of Massachusetts Medical Center in the 1970s by Professor Jon Kabat-Zinn, MBSR is an intensive eight-week program that uses a combination of mindfulness meditation, body awareness, yoga, and exploration of patterns of behavior, thinking, feeling and action to assist people who suffer from stress, anxiety, depression, and pain. 
To learn more about MBSR, contact the University of Massachusetts here. 
6. Practice Yoga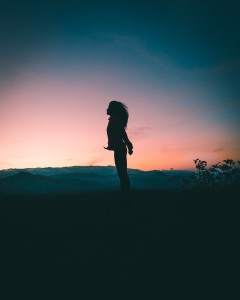 Yoga is a 5000+-year-old mind-body practice, long considered to be one of the best forms of healing for the mind and body. That's because yoga brings together physical and mental disciplines that can help just about anyone, and achieve total harmony and peacefulness between mind and body. Doing yoga daily can greatly help you to stay relaxed while managing your stress and anxiety. 
If you're interested in finding a local yoga teacher, the National Yoga Alliance is a great place to start. 
7. Reiki Healing 
Reiki is a sort of spiritual healing that you could even consider an art form. Reiki works by channeling positive energy into the body. Reiki practitioners and Masters usually do this by placing their hands on any of the affected areas of a patient's body that need an uplifting, energetic boost. 
This powerful, healing wave of positive energy can often bring a near-immediate feeling of relief as it releases stress, lessens the impact of pain, and replaces any negative energy in the body with new, vibrant, positive energy to a stressed-out, tired body.
If you'd like to find a Reiki Master near you, the International Association of Reiki Professionals is the best place to start. 
8. EEG Neurofeedback
Thanks to advances in modern science, we have learned a great deal about how the brain behaves, and we can use that knowledge to develop treatments such as EEG Neurofeedback. EEG Neurofeedback is a non-drug, reward-based training system for your brain. 
Many professional athletes and successful business professionals use neurofeedback to improve their mental and physical performance through stress management and improved focus. Many people experience greatly improved sleep quality, less stress and anxiety overall, and a greater ability to accomplish daily challenges.
For more information on EEG Neurofeedback, contact NeuroCore.
9. Community Support Groups 
In a local community support group, members often provide each other with various types of help, usually on an unofficial basis. The assistance they offer often takes the form of evaluating and providing relevant information on a particular subject, relating to personal experiences. Members take turns listening to and accepting others' experiences, providing sympathetic understanding, and establishing social networks.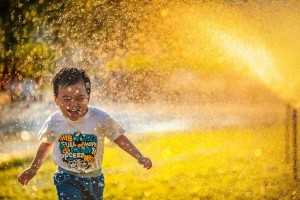 Professionally operated support groups are facilitated by trained professionals who do not share the problem with the other members. Examples of such would be social workers, psychologists, or members of the clergy. The facilitator of the support group listens to and controls all of the discussions, usually while providing advice. These professional-operated groups are often found in hospitals, drug-treatment centers, and correctional facilities. These support groups may occasionally be mandated by law as per punishment for unlawful action. These professional support groups often run for a specified period, and usually charge an attendance fee.
Here's more info on where you can find local community support groups.
10. Cognitive Behavioral Therapy (CBT) 
Cognitive-behavioral therapy (CBT) is a specific type of talk therapy (psychotherapy) that is growing in popularity among mental health professionals and their patients. CBT is used to help patients learn how to process and cope with their emotions in healthy ways. They do so by retraining their thinking patterns in a more driven, productive, structured way. CBT helps you to become aware of your negative or inaccurate way of thinking so you can view life's situations with more clarity, and deal with them more effectively. 
CBT can be a very helpful tool ― either alone or in combination with other therapies ― in treating mental health disorders, such as depression, post-traumatic stress disorder (PTSD), or an eating disorder. It's important to note that CBT has the potential to help anyone in a multitude of ways, and not just those suffering from a mental health condition. 
For more information on CBT and where you can find a therapist, you can search here.
Where, when, and how adults living with childhood trauma should seek help.
QHHT – Quantum Healing Hypnosis Technique 
NAMI – The National Alliance on Mental Health
EMDR – American Psychological Association 
MBSR – University of Massachusetts 
CBT – Community Cognitive-Behavioral Therapists 
FAQs on how to heal subconscious trauma from childhood:
How do you know if you suffered childhood trauma? 
Many traumatized children and adults feel alone in the world. The root causes of most unhealed childhood trauma, unfortunately, often stay unresolved. The symptoms of the trauma may go dormant for a while, but eventually, the stress that goes unresolved causes an emotional upheaval in our personal lives and relationships.
Can you ever heal from childhood trauma completely? 
Of course, you can. How long it takes entirely depends on the person and the situation. There is no template for working out unresolved childhood trauma. You are an individual who walks your path. You have your own opinions and experiences and these have affected you in your particular way. There is no telling how long healing can take, but it's certainly always a possibility. 
How do you treat childhood trauma in adults? 
When we bury our feelings due to childhood trauma and other traumatic events, we unknowingly evoke our fight-or-flight response. This never helps us as a trauma treatment. As adults, we need to use our feelings as a guide, to tell us who we are and what we want. Even though they are traumatic memories, they can still guide us toward becoming the people we would like to be. Seeking the right form of healing we will need to move beyond the trauma, anxiety, and pain is key.
What happens if childhood trauma is not resolved? 
When people leave childhood trauma unresolved, we end up abandoning our true selves. We hold ourselves back with unhealthy coping mechanisms (such as substance abuse) when we don't feel our true feelings. We end up passive, apathetic, and with low self-esteem. The impact of trauma can stop us from living up to our true potential. The indifferent person says to him or herself, "I know what I need to do but I don't want to do it."
What therapy is best for childhood trauma? 
Therapy for childhood trauma is often done on a trial and error basis. No two individuals are the same, and no two individual trauma treatments are the same. You never know what will work best for you until you try various treatments. 
References
https://highlandspringsclinic.org/
https://www.umassmemorialhealthcare.org