To be in a state of trance is not like the typical hypnosis show that serves entertainment purposes. The trance state that we are speaking of is more like an altered state of consciousness where your state of awareness is heightened. We shall explain everything you need to know about this trace state of mind, as well as how to go into a state of trance.
What is a trance state?
As mentioned above, a trance state is where your conscious mind enters an alternate state. It is a feeling of deep relaxation, yet you have a heightened sense of awareness. You will always be aware of what is going on around you, and you can choose when you wish to come back into Getting into a state of trance is basically like going into a hypnotic state, or practicing self-hypnosis.
Shamanic leaders have pioneered the way to attain trance-like states for centuries, using that state of mind as a way to connect with the spirit world and gain insight. In the modern world, people incorporate trance states into their spiritual practice. Even those who are not spiritually inclined use trance states as a meditation practice to resolve certain issues.
There are various methods you can try to induce a trance-like state, but first, let's take a look at how a trance might work.
How does a trance work?

A trance works in many different ways. Physiologically, our brainwaves go through a shift as we enter a hypnotic trance. Generally, brain activity will slow down and your processing becomes more in tune. We as humans have the ability to shift between different brainwaves. Sleeping and daydreaming will function on different levels, and being fully alert and conscious on another.
When we are daydreaming, we shift into using the same brainwaves that facilitate a hypnotic trance, the theta brainwaves. When we are fully conscious, we use beta.
If you are seeing a hypnotherapist, they will induce the hypnotic state by using a calm voice when they speak. Once you are in theta mode, they will use hypnotic suggestibility to help you with your realizations.
The different trance state levels
There are four different trance state levels that you can experience. the first being a very light trance state. Eventually, each level goes deeper and deeper into a hypnotic trance. Keep reading if you want to know how to enter a trance state. For now, let's discuss the different types of hypnosis and the depths that each level will take you.
1. Very Light Trance
Very light trance states are when you become more aware of your inner self. It is the process by which your thoughts and feelings become more prominent. This is the type of trance state we experience when daydreaming. Not only that, but studies have shown how watching TV or reading books is another form of a light trance state
2. Light Trance
If you practice mindful meditation you will probably have induced a light trance state at some point.
3. Medium Trance
Otherwise known as a "Flow state," a medium trance is when you are seriously tuned in and focused intently on what you are busy with, within that moment. When you are in a medium trance state, you might not even realize what is happening around you, or that you haven't had a glass of water in a while.
4. Deep trance
A deep trance, or a deep meditation trance, is when your mind slips into a hypnagogic sleeping state. It happens right at the point before you fall asleep. Your mind starts to race with wild stories and even a hallucination or two might occur.
5. Very Deep Trance
Generally, this state of mind is when we are within the unconscious mind or a dreamless state.

Here's how to go into a spiritual trance
Finally, the part you have been waiting for! Here we shall discuss how to put yourself into a trance state and the various methods you can choose from.
Meditation or Self-hypnosis
Breathwork
Rhythms or Beats
Gazing Upwards
Visualizations
Ecstatic Dancing
1. Meditation trance
Meditating is another form of practicing self-hypnosis. Some people like to use guided meditation to induce a trance state, but it is not essential.
Before you start, make sure you set an intention so you can focus on the meditation. Go into a quiet place and center yourself by taking in deep breaths, emptying your mind, or focusing on a certain thought or vibration.
2. Breathwork
This is one of the best methods for going into a trance state. Whenever you feel overwhelmed, stressed, or flustered, you can shift your mindset by calming your breath. Deep breathing is a sure way to calm yourself and induce a state of trance. There are different types of breath work practices that you can try to deepen your trance state if need be.
3. Rhythms or Beats
This is the more traditional method to induce a hypnotic trance. Many cultures across the globe have practiced this method since the dawn of civilization. They would play drums with a repetitive and primal beat, and that would induce a trance state of mind.
These days, we can download primal beats that are specially crafted to get you into a state of trance easily.
4. Gazing Upwards
This method is quite simple. All that you need to do is sit comfortably, in a quiet place of course. Choose a focal point that is above your eye line, but make sure that you are not straining your neck. Stare at that chosen spot for about five minutes at a time, and try to see the corners of the room, or other objects around you with your peripheral vision without shifting your gaze from that one spot.
5. Visualizations
If you have ever been mesmerized by swirling patterns on your computer's screen saver, those are similar to the guided visualizations that are a great method for getting into a trance state. Choose your favorite visual representation, sit back, and let your mind fuzz over as you gaze at the patterns.
6. Ecstatic Dancing
Moving your body to rhythmic music is a great way to induce hypnotic trance states. Focus on yourself by doing some breathwork before you start. Choose your favorite tribal music as you allow your body to move freely. Your eyes can be open or closed, but the most important part is that you move without planning your next step.
Trance meditation: what to do once in the trance
Getting into a Trance meditation is one thing, but what do you do once you get there? Here is a list of things that you can do that will help you with your realizations and resolutions.
Speak to Your Spirit Guides
Trance states are a great method for connecting you to your spirit realm, and ultimately, your spirit guides.
Recover Repressed Memories
When we go through traumatic experiences, our mind pushes away the memory to save us the trauma of having to deal with it so that we can function in society. These repressed memories tend to leak out in certain behavioral patterns that cannot be explained by ourselves.
Hypnosis is a great way to recover those repressed memories so that you can work on resolving the issue behind them. If you want to know how to recover repressed memories, see the QHHT site for more info.
Converse with Your Shadow Self
Because a trance state is where your awareness is heightened, your thoughts will become more apparent. This means that aspects of your shadow self will most likely come up, but this is a great time and place to resolve any issues that you are hiding from yourself.
Meditational trance: Key takeaways
Getting into a meditational trance state is something we should all incorporate into our lives. Spiritual trances can help you realize certain aspects about yourself, clear away any mental fog that is obscuring your vision or simply help to calm your being from a frantic state into one that is more approachable.
There is no right method for inducing a trance state. So, ultimately the one that works best for you is the best method. If you are unsure of what method would work best for you, try our quiz!
Resources:
Interested in becoming a QHHT Practitioner?
Find out how YOU can become a QHHT Practitioner. We offer an entire online course journey to get you started, growing, and achieving your goals.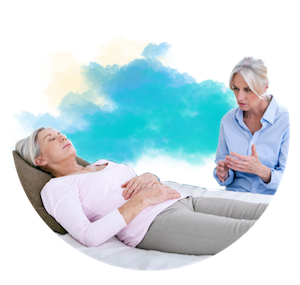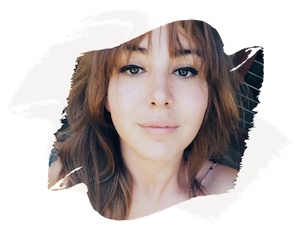 I am a creative and a wanderer. Mysteries and connections are what inspire me to write. While on my path, my purpose is to bring you information to help inspire you on your journey on this place called earth.
See more from these categories
HEALING
PAST LIFE REGRESSION
QHHT SESSION
SELF DISCOVERY
EMOTIONS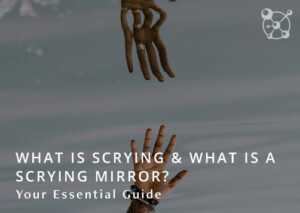 Scrying is an ancient art of revealing truths, used by witches for many centuries as a sort of tool. What is scrying? There are many misconceptions over what a scryer is truly capable of, most people still assume it involves a psychic gazing into a crystal ball. We shall explain everything about the art of scrying, from…Read More»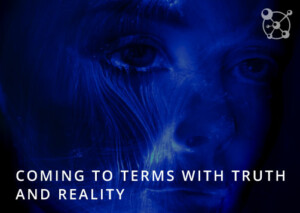 Greeting to one and all ladies, gentlemen, starseeds, and aliens! To our frequent flyers and first-time passengers, we welcome you to another discussion of the esoteric world of QHHT. As always, there are many questions that we get asked and we would like to address a few of them. So, buckle up, and…Read More»