If I were to describe the meaning of what physical healing is, it would be that you have heard the message, you accepted and acknowledged it, and now you are responding to it by following through with it. Our bodies will react with physical responses that are significant to our spiritual journeys. They are prompts from the universe to act in a certain way, change your behavior, go down a specific path, or whatever it may be. There are messages that we receive on a daily basis, whether it be an aching back or problems with our vision – you would be surprised at how much can be healed by responding to the calls of the higher beings. 
Different Physical Ailments With Spiritual Messages
For me, the most profound message that I have had the privilege of facilitating was for this woman who had come into one of our QHHT meetings and she had some kind of medical condition that was affecting her eyes, and ultimately her eyesight. During the meeting, we spoke about numerous things about her life and she eventually got her message from the higher beings. What was interesting, was that she had an appointment with her doctor about her eyes on the same day as the meeting so she had to leave in the middle of it. When she returned, she reported that her doctor was truly amazed that her eyes had suddenly cleared up, whatever the issue was had receded and was no longer an issue. This was truly such a confirmation that her message was needed to be heard and responded to in order to physically heal her eyes.
The throat causes issues as a result of you holding back things that you really want to say. Some people say you need to speak your truth, but others find that hard to understand because it is too abstract. Basically, it means that there is something you need to say, but you are not saying it. Your throat chakra will block up and this can cause a myriad of self-doubt. 
Not only that, but the legs and the hips might also be problematic for many, and these issues regard the movement on your path. For some, it might be that you are unsure f the path you are on, even if you are on the one you were nudged into by your higher self, and you keep stopping as you start. This can be detrimental to your growth, and it will cause potential issues with your legs. 
The Combination of Physical and Emotional Healing
What we often find, is that the emotional part of our healing is very much wrapped up together with the physical – it is most often the cause of the physical health problems that you might be experiencing. So many of us are afraid of our emotions, and that leads to a festering of unresolved dilemmas and thought processes, that ultimately block the energy flow of our bodies. Stagnant energy is never a good thing, it should always be flowing. 
Let's use anger as an example because it is something that most of us have issues with expressing or dealing with. It's almost as if we have been taught that it is not okay to be angry when it is a natural human emotion. So, naturally, in order to be accepted by society, friends, and even our families, we push that feeling of anger down, and it is left unresolved. I know for me, I used to describe the anger within me as this horrible monster that I must keep locked away inside of me so that no one has to see that. I was seen as sweet and kind and anyone who might be unfortunate enough to experience my wrath might be terrified and run for the hills. But, it is direly important for you to understand that the more you push your anger down, the more monstrous your anger will become. The longer you push down the anger, the longer it might develop into some kind of an illness or even cancer.
In an attempt to curb your perspective on these so-called negative emotions, I prefer to refer to them as teaching emotions. Fear, anger, jealousy, hatred, all have something for you to learn from. They bring out reactions that you may not understand at first but if you were to take a step back and look at the possible reasons for your actions – all you need to do is look at them.
Past Experiences
We have all had positive ad negative experiences in the past that would cause you to feel angry or fearful, or any of the teaching emotions. These experiences can trigger your anger and fear when you go through something similar to the initial experience. You are going to keep feeling the same negative feeling if you leave your emotions left unchecked and unresolved, and you will struggle with your anger.
Present Moment
So many of your thoughts are based on our shameful past experiences, invoked within our memories. These can lead you to fill yourself with immense feelings of self-doubt caused by these embarrassing memories which many of us struggle to shake. Anxiety might be caused by something that happened in the past that you are dreading or something that may not even have occurred yet. The best way to avoid these feelings is by living within the present moment and forgo the weights of your past memories, and the limitations of your future worries. Take that step back and observe your current feelings and you will see there is no need to get worked up. 
Final Thoughts…
We so often ignore our emotions and focus on the instant gratifications of medicines to fix our physical ailments. But, the two are so intricately entwined the one can not be ignored over the other. By responding to the nudges you receive from the universe you might keep on the right path and settling your negative or teaching emotions will keep your physical ailments at a minimum.
Interested in becoming a QHHT Practitioner?
Find out how YOU can become a QHHT Practitioner. We offer an entire online course journey to get you started, growing, and achieving your goals.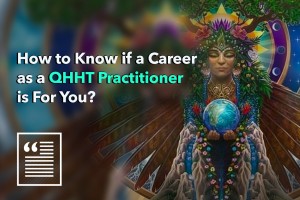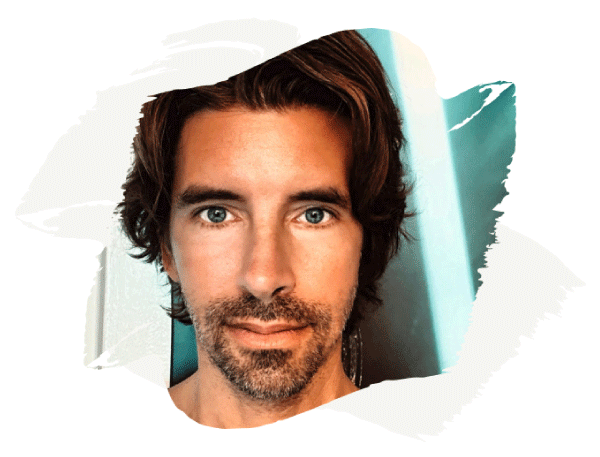 "The purpose of my life is to be a vivacious and highly abundant business and spiritual maverick. Bringing the highest level of consciousness into the world for the greatest good."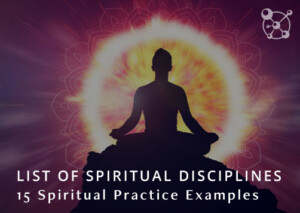 Your spiritual practice is not all crystals and moonlight. There are so many facets to our spirituality than what many people realize. Spiritual disciplines are can help us develop greater awareness of our inner selves and our place in the world. They can help us overcome negative patterns and habits, and…Read More»
When it comes to healing our bodies, there is more to it than what meets the eye. Not only are we fragile beings, prone to physical injuries, but we are also sensitive to our emotions and energetic frequencies. That means that there are different levels to…Read More»