The chakra system is an underrated aspect of our human bodies. We might be physical beings but we can not deny the mystical spiritual aspects of ourselves. We have energy centers running up our bodies, following the line of our spines. In this article, we'll focus more on the sacral chakra and what it might feel like if yours is blocked. Nicknamed the orange chakra because of its color, is the second chakra within our energetic chakra system. we will discuss in detail how you can open and unblock it to begin sacral chakra healing.
What is the sacral chakra (svadhisthana chakra)?
What is the second chakra in our bodies? Otherwise known as the Sacral Chakra, orange chakra, the sex chakra, or Svadhisthana which can be found right under your navel. The 1st chakra is the root chakra making the 2nd chakra its neighbor in the chakra system. Elementally, it influences the element of water, making it the water chakra. This means it rules all aspects of you that flow – your emotions, your self-expression, your creativity, and more. It is also referred to as the sexual chakra, the reason being that is located near your sexual organs. If you're still asking – what are chakras, then you can find out more here!
Sacral chakra meaning defined
When looking for the second chakra meaning, one must look to our true feeling and our inner voice. It is closely linked with our emotions and our creative energy. Sometimes referred to as the lower back chakra, or the kidney chakra because of its location, it is influential overall organs in that region of the physical body.
The meaning of the sacral chakra also lies within our sexuality. It is commonly known as the intimate energy chakra, or, the sexual energy chakra. And if there is a blockage, you will experience a lack of interest in this area, which is a problem for many of us.
the sacral chakra is also influential in our creative drive. Thus it is referred to as the creative chakra. A balanced or harmonious sacral chakra will give rise to an explosion of expression. The creation chakra is of dire importance to keep unblocked.
Sacral chakra location
The sacral, or svadhisthana chakra can be found in your lower abdomen, under your belly button, which gives light to why it is sometimes referred to as the pelvic chakra.
What is the sacral chakra responsible for?
Physically speaking, the sacral plexus chakra is close to your pelvic area and all of your reproductive organs. For the sacral chakra, sexuality is its priority and it influences your sensuality, pleasure, and fertility. Not only that, but it is also responsible for all organic which are near it including your bladder, kidney, liver – which gives rise to its nickname, the bladder chakra. It also is responsible for bestowing the capability of speaking up if you feel something is wrong.
Blocked sacral chakra symptoms
An underactive, or blocked sacral chakra can give rise to several problems within the physical body, emotional or sexual turmoil, lack of creative expression, and more. Expressing even just the smallest thing might feel like a challenge with a sacral chakra blockage. This is because your sacral chakra blocked the creative flow. If you are concerned that you might have second chakra issues as we have mentioned you can read the following sacral chakra block symptoms.
Reproductive Complications
The second chakra is physically located quite close to your pelvic area which makes it the closest energy center to your reproductive organs. If you are looking to become a family and you feel that all your efforts, though fun they may be, have not proven to be fruitful you might want to look into some chakra balancing techniques.
Emotional Instability
Depression, anxiety, mood swings,  excessive jealousy, or possessiveness are emotional dysfunctions that affect your well-being. A possible cause of this may be an imbalance or blockage within your svadhisthana chakra.
Kidney or Bladder Problems
Because the sacral chakra is located in your lower abdomen it is also close to your liver, bladder, and kidneys. Problems in these areas might be experienced if this chakra is blocked.
Loss of Sexual Drive
If your sacral chakra is out of balance you might find you'll experience sexual dysfunction of some sort. whatever way you may be experiencing this you might find yourself to be disinterested in sexual or pleasurable activities with your partner which you can't explain.
Overindulgence Issues
Does that third slice of cake look heinously tempting to you? You know you really do not need it but you just can't resist. If you find yourself overindulging in some way it might because your sacral chakra is blocked. People who have struggled with drug addictions in the past may benefit from a chakra cleanse.
Creative Block
The second chakra is elementally governed by water and has a massive impact on your creative juices and how they flow. If your sacral chakra is blocked you might feel a lack of motivation in your creative side. This can also affect your ability to express your true feelings – self-expression is another form of creativity.
How to open sacral chakra
Opening your sacral chakra is the first start to unblocking the sacral chakra. This allows for the clearing of negative or stagnant energy and brings flow back into your system. Read further to find out how to open your sacral chakra – nobody likes a closed sacral chakra.
Use Essential Oils
Aromatherapy is powerful for many reasons but it is particularly useful when unblocking any of the chakras within your chakra system. Ylang ylang, chamomile, patchouli, rose, cardamom, and eucalyptus are all options to choose from if you are trying to open up your sacral chakra. they can either be burned as incense or rubbed with a carrier of oil directly on your skin over your lower belly. For optimal results use it during meditation.
Move Your Hips
yoga is a great way to unblock any of the chakras within your body. In particular, if you are trying to heal or unblock your sacral chakra there are several poses, asanas, that will help you open up your hips and pelvic mussels. This will release stagnant energy and get your body back into a flow.
Enjoy a New Form of Creativity
Maybe you have a passion for painting but no matter how you try you just can't seem to get the right detail on something you're usually quite good at. Or maybe you are a writer and your next topic on your blog just seems to elude you all the time. A great way to combat this is by trying something new. This will ignite your creative juices by doing something exciting and rewarding.
Familiarise Yourself with Water
Reconnecting with the element water will help to open your svadhisthana chakra. Spend the day swimming in a flowing river or visit the ocean, salty or fresh, it doesn't matter.
How to balance the sacral chakra
How to unblock sacral chakras, balancing the sacral chakra, bringing sacral chakra imbalances back into a harmonious state can be easily done using some more-than-simple methods. When working with an unbalanced sacral chakra you might feel overly emotional so be gentle on yourself whilst trying to store your sacral chakra balance.
Crystal Energy
Healing crystals have the ability to bring balance back into your chakra system in general from your root chakra all the way to your crown chakra.  Carnelian, citrine, amber, and orange calcite are powerful options to work with when re-aligning your svadhisthana chakra.
Eat the Right Foods
Orange foods are said to bring balance back into your sacral chakra which is easy enough to remember because the symbol is an orange flower. Butternut, pumpkin, carrots, sweet potatoes, peaches, apricots, and papaya are all delicious options to fill your diet with.
Chakra Chants
Chanting, or mantras has been practiced for hundreds of years across many cultures – they go back to our primal roots. for balancing your sacral chakra you must repeat the mantra Vam, whilst moving in between your hip opening asanas.
Other sacral chakra healing methods
How to heal sacral chakra will be discussed in this next section. Orange chakra healing, 2nd chakra healing, sexual chakra healing, and sexual energy healing are the same. The sacral chakra might not be as difficult as you might think and it will only bring benefit to your wellness. Once you have opened the chakra you can begin healing the sacral chakra. Read on to find out more methods for sacral chakra healing or second chakra healing.
Spontaneity
What better way to get your creative juices flowing than to get a change of scenery once in a while. Treat yourself to a gentle walk within nature, or go for lunch – your treat, somewhere with a view.

Explore your Sexuality
Seeing as the sacral chakra not only influences your sexual drive and passionate life but also your creative flow, you can get those to work together and get creative in the bedroom.
Letting Go
Emotional turmoil can lead a lot of us to harbor the pain. This is a form of victimization and you do not deserve that. Learning how to let go of that which does not serve you is a great step in releasing any energy blocks and healing your sacral chakra.
Our conclusion/Final points/Key takeaways
The chakra system has a far greater impact on your well-being than you may have thought. In particular, the sacral chakra, or the svadhisthana chakra is mightily influential over your sexuality, pleasure acceptance, emotional and creative outlets. If you have struggled with any of the above issues you can try any of the methods for restoring flow and balance into your second chakra.
In order to find out if your sacral chakra might be blocked -TAKE THE QUIZ BELOW – So you can start your healing journey.
FAQs
What does it feel like when your sacral chakra opens?
When your sacral chakra opens you will feel far more confident and self-assured than when it was blocked. You will feel that expressing your inner feelings is an easier task than before and your ability to create will flow beautifully. An extra benefit might be a kickstart in your sex life.
What causes sacral chakra imbalance?
If you are surrounding yourself with that which does not serve you, maybe your partner is emotionally abusive and they stop you from doing creative things. Maybe you went through a traumatic experience and you have yet to resolve a lot of what happened so you are subconsciously holding on to the emotional trauma.
How do you know your sacral chakra is blocked?
You will feel insecure and doubt will overcome you. You feel a lack in your sexual drive and your creative flow.
What organs are in the sacral chakra?
Along with your reproductive organs, your bladder, your kidney, and your liver all encompass your sacral chakra.
What foods are good for the sacral chakra?
Orange foods like papaya, butternut, pumpkin, apricot, peaches, and carrots are all good for maintaining balance within your second chakra.
How do you balance overactive sacral chakra?
You can bring balance and harmony back into your sacral chakra by burning incense for aromatherapy. You can also practice yoga, meditate and repeat mantras or affirmations.
What frequency is the sacral chakra?
Located just below the navel, the sacral chakra vibrates at a frequency of 288 Hz.
Interested in becoming a QHHT Practitioner?
Find out how YOU can become a QHHT Practitioner. We offer an entire online course journey to get you started, growing, and achieving your goals.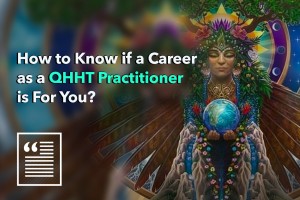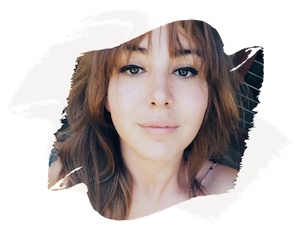 I am a creative and a wanderer. Mysteries and connections are what inspire me to write. While on my path, my purpose is to bring you information to help inspire you on your journey on this place called earth.
All of us have up to 114 different energy centers inside of us, but seven of them are the main chakras that most of us are familiar with, namely the root chakra, the sacral chakra, the solar plexus chakra, the heart chakra, the throat chakra, the third-eye chakra, and the crown chakra. This article…Read More»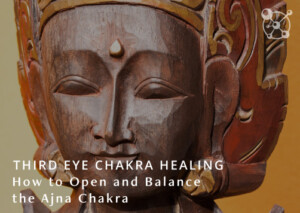 If deepening your connection to the spiritual divine and all that it entails, you might want to start with your chakras. Each of us has over 100 chakras in our bodies, but there are seven chakras that are the main energy centers which we use on a daily basis…Read More»