Words do matter, and in this case, they will lift the veil of misunderstanding. When you experience a stressful situation or an exciting one, is the feeling you experience one that prickles at your fingers and blows its ice breath on the back of your neck? Or is it the more intense heart-pounding, panic attack stress response? In this article, we will discuss in detail, the differences between the two types of stress reactions, mind and body symptoms of the three main types of stress, stress disorders, and possible treatments. Remember, you can always seek advice from a mental health professional if you feel like that's what you need.
How many different types of stressors are there?
There are two different types of stressors that drastically affect our physical, emotional, and mental health. They are known as eustress and destress. There has been a common misunderstanding on what the term stress means. All forms of stress are seen as a bad thing, by most people. But, the effects of stress are your body's physical reaction to a stressful situation. Both Eustress and Distress result in a release of cortisol and end up with either a fight-or-flight response, but there are many differences between the two. Read on to discover more!
Eustress
You wouldn't believe it, but this is a stress response that motivates you, it is positive stress. Eustress can be described as the result of nervousness, it comes from the anticipation of a new job opportunity, your upcoming wedding, picking out the right dress, your bat mitzvah. Eustress can feel exhilarating but it is a short-term experience. It should be seen as the root of motivation and without it, we are decreasing our physical health and emotional and mental well-being. Even though eustress is a necessary part of our drive, if it goes on for an extended time, it can develop into distress which is not as positive.
Distress
This type of stress is far more unpleasant. It can be triggered by traumatic events like the death of a loved one, being let go from your job, an unhappy marriage or divorce, failing an exam, and more. It can be described as feeling anxious, scared, or overwhelmed. Symptoms of distress can impact our overall health, they include an increased heart rate, or heart disease, headaches, upset stomach, mental illness, and more.
What are the main 3 types of stress?
Stress is often put into one big box and little difference is deciphered from it. There are many different types of stress but there are three types of stress that take the lead as the main types of stress. Read on to find out more about the different categories of stress. according to the American Psychological Association, APA.
Acute stress
Acute stress can easily be categorized as a type of eustress. Presenting less intense symptoms than other types of stress, if it is experienced too frequently, it can develop into acute episodic stress.
Acute Episodic Stress
This is the result of experiencing acute stress too often, it makes you feel moody and you'll tend to snap at people. This might have you feeling perpetually inadequate.
Chronic stress
Post-traumatic stress disorder is an example of chronic stress. It leaves your body in a permanent state of vigilance because you are too accustomed to frequent stressful or traumatic situations.
Example symptoms of Acute stress
Increased heart rate
Tension in the muscles
Tension headaches
Back pain
High blood pressure
Emotional distress
Acute stress is usually short-lived, but if it goes on for a long period you right develop an acute stress disorder like Post-traumatic-stress-disorder, PTSD. It is the most often experienced type of stress which is often the result of an event you are anticipating or happened unexpectedly.
Example symptoms of Episodic Acute stress
Unwarranted aggression o
acting hostile unintentionally
Disorganized
Issues in your relationships
moodiness
If your life is more than often stressful, or maybe you are going through a phase or stressful situations you stand the chance to develop episodic acute stress. This is a sure sign that you must re-assess your lifestyle and try to keep your stress levels at a minimum or you might reach burnout. Because Episodic Acute Stress is ongoing your mood will be irritable and unpredictable, you might flare out at your colleagues or your loved ones in the heat of a stressful moment and then later that guilt will add another weight to your stress. Often what is experienced is a perpetual feeling of being inadequate or the villain in every situation – not so good for your self-esteem.
Example symptoms of Chronic stress
Anxiety and Depression
Heart disease
Fatigue and Insomnia
Lowered immune system
Lack of Appetite, or over-indulges
Upset stomach
Lack of concentration
Feeling out of control, overwhelmed, helpless
Backache and headaches
Long-term emotional stress tends to develop into Chronic stress. this means that our nervous system is permanently on hyperdrive because you do not get enough time to recover in between your fight or flight episodes. As with acute episode stress, you need to look at your life and find the root of your stress. Sometimes, little can be done to change that but you are always able to seek out some professional guidance on how you can manage the effect that chronic stress has on your physical health. Acute stress is easily noticed, because of the sudden change in your physicality. You just closely monitor your stress levels in case it develops into chronic stress, impacting your well-being.
What are the different types of stress disorders?
Along with the different kinds of stress, there are many different types of stress disorders. If you think you might have a stress disorder the first thing in the line of treatment is understanding what disorder you have.
1. Adjustment Disorder
Adjustment disorder is a condition that develops when your life suddenly changes direction. Symptoms and changes in behavior will last a few months while you learn to adjust to the changes. Understanding how to manage those symptoms will help you to adjust faster. You stand a risk of slipping into a depressive episode if your symptoms persist for over a year
Symptoms of Adjustment Disorder
Social withdrawal
Behaving out of character around others
An empty, joyless feeling inside
Depression, anxiety, fearfulness
Examples of Adjustment disorder
Emigration, culture shock
Sudden unemployment
Moving in with your romantic partner
Divorce or a breakup
Death of a loved one
2. Acute stress response
This usually occurs within an hour after an intense traumatic situation. It almost as if the person is in a state of shock and their defense mechanism is to detach. Acute stress response symptoms will typically last for a few hours, or days, but if they go on for tooling you run a risk of developing Post-traumatic stress disorder, PTSD.
Symptoms of Acute Stress response stress
Selective and limited concentration
Seemingly detached
Drained, unenergized
Feeling disorientated and confused
Examples of Acute stress response stress
Traffic accident of any kind
Being yelled at unexpectedly
Being physically and psychologically attacked
3. Post-Traumatic Stress Disorder
Post-traumatic stress disorder is a stress disorder as well as an anxiety disorder. It can develop after a particularly intense traumatic event that remains unresolved. It has the potential to last for months, or even years, with constant flashbacks to the memory of the event – stirring p unwanted feelings.
Symptoms of PTSD
Restlessness or insomnia
Perpetual fear
Anxiety
Hyper-vigilant
Spooked easily
Bad dreams or flashbacks
Detachment and joylessness
Avoidance
Examples of PTSD
Car accident
Seeing a dead body unexpectedly
Armed robbery
Rape
Caught in a fire
How to determine levels of stress
Your level of stress is measured by what stage you are at. there are five different stages of tress. If you are getting help from a professional, they will first determine what stage your stress levels are at. The stages are:
1. Fight or Flight, Alarm Stage
This is usually as the traumatic or stressful situation is happening, our bodies go into a state where our instincts take over and we either feel compelled to run away or to fight ack – both are defense mechanisms.
2. Resistance Stage
During this stage, your body is trying to calm itself down. It does this by producing hormones with anti-inflammatory properties. This is when you are better able to comprehend that caused stress.
3. Recovery stage
This is also referred to as the coping stage. It is where you try to return to a state of stability and composure. You might add something which boosts your mood and energy levels into your routine like a daily walk and getting sufficient amounts of sleep.
4. Adaption stage
At this stage we would have realized that even though you can't change the situation, life goes on and so much you – if you can't beat 'em, join 'em.
5. Burnout
If you fail to introduce coping mechanisms into your daily life then you are likely to reach burnout. You might work in a fast-paced industry, to which you have adapted. Because of the perpetual state of high stress, you are likely to display signs of distress, exhaustion, cynical and pessimism.
Types of stress management techniques
There are numerous stress management and self-help techniques that you can practice from the comfort of your own home, whilst at work or on public transport – in the case of a panicked episode. Read this article, how to stop stressing out over everything, if you are looking for some stress alleviating techniques that work.
Our conclusion/Final points/Key takeaways
Stress can be one of the most debilitating aspects of life. Most people do not realize how many subcategories of stress there are and because of that – it usually goes unnoticed.
Please make sure you contact the Substance Abuse and Mental Health Services Administration (SAMHSA) National Helpline if you or anyone you know is experiencing excessive stress.
Interested in becoming a QHHT Practitioner?
Find out how YOU can become a QHHT Practitioner. We offer an entire online course journey to get you started, growing, and achieving your goals.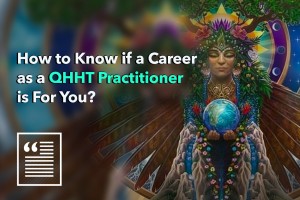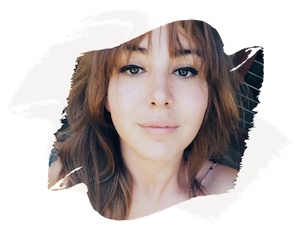 I am a creative and a wanderer. Mysteries and connections are what inspire me to write. While on my path, my purpose is to bring you information to help inspire you on your journey on this place called earth.
There are times, that so many of us have experienced, in fact, all of us, where you have been so focused on something that time slips by and you had not realized because your attention was elsewhere. This is a form of meditation that hypnosis builds off. There are many…Read More»
Life can be full of deadlines and moments where a full night of sleep is not possible but is meditation instead of sleep ever recommended? What about people with sleep disorders? Could they possibly benefit from regular meditation as an extra measurement at bedtime? Here is our guide for beginners…Read More»