Time travel is a concept that branches out infinitely. So much so that one can get stuck in the loops of time, trying to understand it. In QHHT, we go through these concepts all the time, and so much of what we do is intricately linked with traversing the various timelines. Essentially, the concept of time is something that is superfluid, as opposed to this thing that is moving forward incrementally through a time period.
What we have learned with QHHT and studying spirituality and getting more in touch with our spiritual awareness, it is pretty amazing to feel that time does not exist and to feel a flow of time, and be able to jump and feel connected to the greater parts of you. That time is something that we invented, so to say, so to be able to flow in this particular human life, in a way that is not confusing.
QHHT and Time Travel
Time allows us to make sense of things, hen our consciousness is more abstract than we might originally have thought.  It is this beautiful flowing mechanism where we can pull things toward us, based on what our needs are, and our relevancy. It is tight parallelism to QHHT in its true nature. When Dolores Cannon was creating the course, she was pretty much time traveling all the time, traveling to her consciousness to travel to these different parts of our timeline, letting her ego take these vacations different, yet true identities. So ultimately, the system of QHHT is really a system of time travel, as well as interdimensional travel.
You Can Change Your Future
This might sound a little cliché, but you really do have the power to change your future. So many people iterate this all the time but how many actually know how to apply this to our way of being, so that we can change the reality into our desired one. If you did not know already, but Dolores Cannon actually continued the work of her husband after he died, so QHHT was developed from Johnny Cannon's discoveries after he passed away. What is fascinating enough, is that he was given a vision of the future of our world, but the very worst possibility that could be imagined, and the message that came through was that if people did not start to change, this was what was going to happen. 
Johnny's mission became trying to prevent that future from manifesting, by teaching people to change their perceptions and to open up to all that we teach in QHHT, and in particular, to teach people that they can change their reality. He wanted to facilitate the change by showing people what the worst possible thing a man could do, knowing people would do something to change it, and they did! His method worked, changing the entire trajectory of what he saw in his vision, and we are living in a different present than what he was seeing. We have mentioned before how there are endless possibilities of future outcomes that are all likely to happen, but the one you lean into more is the one that has more power of manifesting. Decide which future is more desirable, and simply focus your thoughts and energy on that. It is always a choice which reality you wish to live in. Most of the time, a lot of us are making that choice unconsciously, but the more you become aware of this power you have to change your future, the more consciously you will be able to choose. 
Time Travelling is Not Physical
We are sure by now that you are aware that the higher dimensions are not a physical aspect, and that your body is the physical limb of your higher self who is conducting infinite realities simultaneously.  When you are watching a graphically gory movie, where the violence is bloody and the director is not shy at all on showing every detail – blood, guts, and all that jazz. What feeling is triggered by these displays? Are you one to feel invigorated or excited about the violence, or are you more inclined to feel repulsed by it? There has always been an animalistic love over watching a fight, which relates to the time of gladiators, and the spectacle of the fights in the coliseum, and the instinct of survival that was a theme throughout our history. So depending on what you feel, might be your connection to that timeline, and we are all still connected to 
Final Thoughts
None of us human beings are perfect, and we are not all going to have the answers to everything, but we do all have the freedom of thought and the freedom of choice. Everything you face in life, you have chosen. And no, we are not referring to the blueprint, because that is there regardless, with all its possible outcomes. But what we mean is that you have the choice for which reality you want to fall in your lap, and you can do so by focusing your attention on that particular future you wish to manifest. 
Are you a Time Traveler? Try Our Free Quiz Now!
Interested in becoming a QHHT Practitioner?
Find out how YOU can become a QHHT Practitioner. We offer an entire online course journey to get you started, growing, and achieving your goals.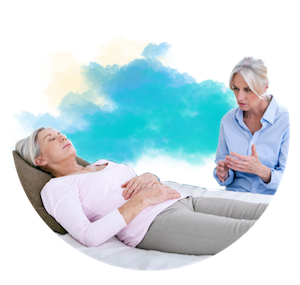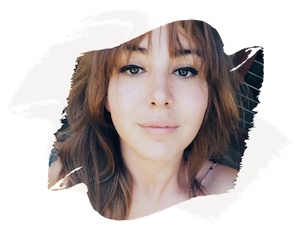 I am a creative and a wanderer. Mysteries and connections are what inspire me to write. While on my path, my purpose is to bring you information to help inspire you on your journey on this place called earth.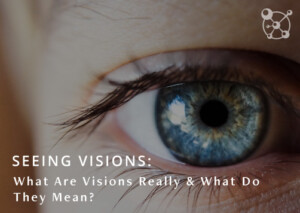 Seeing visions are not a common thing for most people, but, for some, visions are part of their daily lives! If you have been experiencing what you think are visions or visual hallucinations, hearing voices or experiencing what you think may be your guides or the spiritual realm…Read More»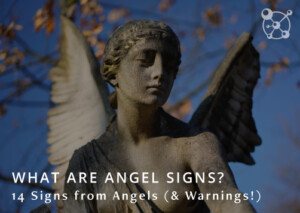 Angels are spiritual beings of unconditional love who help humanity fulfill their life's purpose. They often communicate with us using angel signs. There are many different reasons these signs are given to us, sometimes to remind us we are loved and supported, in other times to indicate we are on the…Read More»