It's strange how some people are lucky when others are not. For many years science has not been able to back up why this is so, but in recent years they may have found links between a person's mindset and their level of luck. In this article, we are going to discuss various ways in which you can attract luck in your life, scientifically. For those who want to learn how to how to get good luck fast. Additionally, we have included many other spiritual ways you can learn how to be luckier or increase your luck.
Here's how to get good luck in life using 5 scientifically backed things that attract good luck
Being lucky is usually only referred to as superstitious jargon, often called a load of hogwash. There are many good luck symbols as well as bad luck symbols in all religions and cultures, but, there have been some scientific findings stating your mindset has a lot to do with attracting your own luck. So, if you want to learn how to bring good luck to yourself, but are too science-like for superstitions, we have 5 scientific methods on how to get lucky in life.
Be optimistic
Hard work and dedication are one thing. But, your ultimate luck booster is maintaining a positive mindset through it all. If you are optimistic, the likelihood of you seeing opportunities is higher. You will be more inclined to take them as they came up. So, if improving luck is your intention, you might want to take stock of your perspective.
Be open to change
Ever heard the phrase, "change is the only constant?" It was said by the Greek philosopher, Heraclitus. If you are not open to the idea of change, you will hold yourself back from any opportunity that comes your way. This might be your big break, or level-up in your career. There is nothing to fear from change. But much to look forward to. So, what do people do for luck is doing something that takes them out of their comfort zone.
Be ready for opportunities
When a race is about to start, someone usually says, "on your mark, get set," this is to signal for the participants to get ready for the signal to start. This applies to the luck factor as well. One must be ready and waiting for an opportunity because they go as quickly as they arrived. Bad luck might be not acting soon enough on an offer.
Let go of fear
One thing is for certain, fear is the one thing that can without a doubt ruin your ambitions. If you are scared of taking risks, or any basic chances, you might not even notice the opportunities flying past you. Living without fear helps you see things more clearly. So, learning how to increase luck starts with addressing your fears in all areas of your life.
Be more flexible
Learning how to bring yourself good luck or how to turn your luck around can also have something to do with how accepting you are. Being rigid on what you think is right is only going to limit your opportunities. Lucky people tend to be more accepting, which enables more room for exploration. Let go of our preconceived ideas and open yourself up to a broader spectrum of what might be.
How to attract good luck spiritually: 6 ways to bring good luck to yourself
Seeing as luck has always been viewed as superstition, it is no wonder there are countless spiritual ways you can learn how to increase your luck and good fortune. Here is a list of a few.
Wear certain crystals or lucky charms
If you are looking to learn how to attract positive energy and good luck into your life, you might want to research your crystals a bit more. Certain crystals and gemstones have metaphysical properties that bring abundance into the life of whoever is exposed to them. They also have a tendency to bring good vibes and banish negativity which attracts bad luck.
Visualize what you want to happen
If you want to learn how to make good luck come your way, try to imagine the best possible outcome in your mind. Yes, this might seem a little silly at first, but we all do it. Try not to let the fears and doubts cloud the scene playing out in your head. B strong in your optimistic visualization, and positive changes will come your way.
Feng Shui
Some people say that if your home is arranged with proper feng shui you might have discovered how to get good luck overnight. Feng shui is meant to create flow, positivity, and peaceful energy within the home. So, practicing good feng shui is a great way to learn how to bring good luck into your life.
Set Daily intentions
Attracting good luck might be as easy as setting an intention every morning as you wake up. think about what you want to achieve each day, from the smallest goal to the biggest. Make sure to be realistic, and not to be too hard on yourself for not fulfilling the to-do list. Remember,
Have an attitude of gratitude
Being grateful might not be as easy for some as it is for others. The trick is shifting your mindset to see the lesson behind everything that happens in your life. Whether it be a mistake you made, or someone did you wrong. There is always something you can be grateful for, you just have to open your heart to see it.
Live with authentic love
We all know someone like this. The kind of person who exudes positivity and loves no matter what circumstances they find themselves within. some might call them "overly positive"," but they are just not able to process the positivity because it clashes with their fears. Letting your light shine brightly is how to attract good luck and favor from the universe.
There are many different scientific and spiritual ways you can attract luck and abundance into your life. But, ultimately it all comes down to our mindset. You could learn as much as you want about things like "horseshoe spiritual meanings", but the best way to change your outlook on life to a more positive and optimistic one and you will be amazed at the opportunities that come your way.
Our conclusion on how to change your luck from bad to good
Will I ever learn how to change my luck? This is a question we have all asked ourselves at some point in our lives. Well, attracting luck is a combination of science and spirituality. Just make sure you keep a positive outlook on everything and stay consistent in gratitude. By following these tips and learning how to give yourself good luck, you can increase your chances of experiencing positive outcomes and enjoying a luckier life.
Resources
Interested in becoming a QHHT Practitioner?
Find out how YOU can become a QHHT Practitioner. We offer an entire online course journey to get you started, growing, and achieving your goals.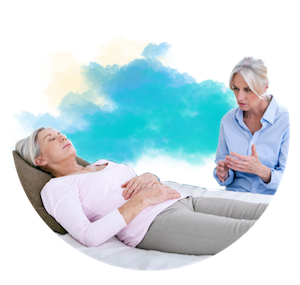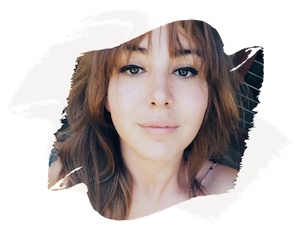 I am a creative and a wanderer. Mysteries and connections are what inspire me to write. While on my path, my purpose is to bring you information to help inspire you on your journey on this place called earth.
Spirit animals are a wondrous thing once you learn how to identify them for yourself. We have created an online what is my spirit animal quiz that can help you learn how to find your spirit animal that has been guiding you all along. Share your test results with your friends!Read More»
It's strange how some people are lucky when others are not. For many years science has not been able to back up why this is so, but in recent years they may have found links between a person's mindset and their level of luck. In this article, we are going to discuss various ways in which you can attract luck in…Read More»