Whether you perceive yourself to be an extrovert or an introvert we all take in information and make decisions. The Myers-Briggs Personality typology is a dichotomy of personality types that classifies our personalities under certain categories according to how we think and behave in the world and with ourselves. This article will focus on the differences between the perceiving vs judging personality types so you can better understand yourself and your loved ones.
Myers Briggs judging vs perceiving: What is the difference?
The difference between judging and perceiving is that Judging personalities prefer an organized and structured life whereas Perceiving personalities are spontaneous and carefree. We all live within this busy world and we are constantly taking in information and making decisions on what the best course of action would be. Those who prefer to observe and perceive everything that happens around them are the perceivers and those who like to take action and make decisions are the Judgers.
MBTI is the acronym for the Myers Briggs type indicator, which is a tool created by Carl Jung as a way for us to understand the actions and behaviors of the people around us. Comprised of four components, namely sensing vs intuition, extroversion vs introversion, thinking vs feeling, and perceive vs judge. This article will keep focused on the difference between perceiving and judging.
The benefits of judging over perceiving
Fond of making lists and scheduling their lives which puts the j in Myers Briggs
Prefer to be prepared and informed
Dislike being in the dark, or caught unaware
Judgers are not overly fond of change unless it's premeditated
Decisive and self-disciplined
Feel uneasy without a concrete plan
Feel in control by being chief of their environment.
Tend to have multiple backup plans – just in case!
The benefits of perceiving over judging
Seekers of spontaneity and flexibility, which puts the p in Myers Briggs!
Perceivers feel that too much structure holds them back from their full potential
Routine bores them and creates inner frustration
Crave change as they are adaptable
They are the kings and queens of procrastination
Choose never to end a project but have many projects left to be finished later, or when inspired
By only making decisions when necessary they feel in control
Decisions are left to the last minute to ensure they did not make the wrong choice.
They enjoy the fun side of life, often prioritizing it over work.
Perceiving vs judging examples
To truly understand the differences between perception vs judgment, we have laid out some real-life examples in a way everyone can relate to.
Travel
When it comes to an upcoming travel expedition, we all get ourselves excited and have different ways of preparing for the trip. People with the judging function would have pre-planned their entire trip, booked all the hotels and planned the route, made sure they know where the train stations are, and even downloaded the country's map on google maps so it works offline. People with the perceiving function will gussy up their excitement but listening to tales of people who have visited the place before, making mental notes, not concrete ones, to visit the places that strike interest if the chance arises – unless something better comes up along the way.
Work
In work life, judging types are most likely to be in leadership roles where they can make decisions. They are driven towards success by their self-disciplined and determined nature. The perceiving types may have had many careers before their current one, which will not be their last. They are more likely to have a job in which they travel a lot, ensuring a constant change of scenery.
Examples of the judging personality type
The judging personality types out of the 16 personalities of the Myers biggs personality typology that falls under the judgers are as follows:
ESTJ – The director
This personality type, or the directors, are undoubtedly one of the extraverts.
They are quite assertive and sure of themselves
Live by the book
Great at making difficult or impartial decisions
Directors have a strong set of morals and expect other people to live in the same ethical manner
Confident, dependable, hard workers
Can seem insensitive, argumentative, or unable to express feelings.
Straight to the point in communication.
ISTJ – The Inspector
Inspectors are made up of introverts
Prefer life to be ordered and synchronized
they're extremely practical but also extremely reserved
Their life, in every aspect, must be organized
Realistic, down-to-earth, responsible, logical, and observant
Tends to be blameful, judgmental, and insensitive
Enjoy plans to be made well ahead of schedule
Rely on past experiences to make decisions for the present or future.
ENFJ – The Giver
The givers are extraverted
Friendly and warm, easily approachable
They are adaptable and likable by all the personality types
Givers love to help others whenever they can
Strong sense of values
forgets own needs over the needs of others
They love to empower people to rah their full potential
Empathetic, affectionate, persuasive
Tend to seem manipulative, overly sensitive, and indecisive
INTJ – The Architect
Architects are introverted
Prefer to work alone than in a group setting
Lovers of organized life, with structure.
Pre-plan for everything thread of schedule, with a backup plan or two
Makes decisions according to logic, as opposed to feelings
They are great listeners
Hard-working, deals well with criticism,  and self-confident
Tends to be a perfectionist, too blunt, or judgemental

Examples of the perceiving personality type
The judging personality types out of the 16 personalities of the Myers biggs personality typology that falls under the perceivers are as follows:
ESTP – The Persuader
Extrovert personality type
Confident people who enjoy taking action
Have a large circle of friends, or many different groups
They live in the present moment
Great at improvising instead of planning ahead
Perceive smaller details that others usually overlook
Great with their words, able to rally people up and persuade them to take a particular acion
Friendly, talkative, resourceful, and observant
Tends to be dramatic, judgemental and enjoys competition
ISTP – The Crafter
Introvert personality types
They are determinedly independent
Loves to spend time alone
Love applying practical solutions to problems as opposed to coming up with ideas
Prefer working with their hands
Crave change and seek new experiences
Detached from their own feelings and that of others
Grows via experiences and lessons learned, realistic and practical workers
Tend to come across as insensitive, they get bored easily nd take risks
ENFP – The Champion
Champions are extraverted
Excited and enthusiastic about life
They have a mind for creativity
Thrive in situations where they are free to express
Not fond of routine
Can be distracted if the project is not in line with their interests
Spontaneous, empathetic, "people persons"
Tends to be disorganized, overthinkers, unable to abide by the rules
INFP – The Mediator
Mediators are introverted
Strive to improve the world around them
Introspective on how they feel and keen to understand why
Want to understand the behaviors and experiences of others
Gain energy from alone time
Decision making is last minute, preferring to keep open options
Empathetic, compassionate, see the bigger picture
Tends to miss smaller details, defensive, too idealistic
MBTI judging vs perceiving: Key takeaways
Ultimately, you can be an introvert or an extrovert but still either be a judger or a perceiver. You may do a little bit of both but the way you portray yourself to the world around you will be behaviorally one or the other. If you are interested in finding out which personality type you have there are a multitude of tests available online. Also check out our blog post on sensing vs. intuition.
FAQs
Can you be both judging and perceiving?
We are all a little bit of perceiving as well as judging. Being more judging does not exclude you from being a perceiver and vice versa.
Which is better perceiving or judging?
Neither is better than the other. We all do a bit of judging as well as a bit of perceiving at times. The one is how we tend to behave outwardly in the world and without the balance of all different personality types, we would have a very boring society.
What does judging mean in Myers Briggs?
People who are of the judging personality are more comfortable when they have a set plan. they feel in control when they are aware and prepared for just about anything.
Are there more judgers or perceivers?
There are an equal amount of judges as there are perceivers. to be exact there are eight judging personality types and there are also eight perceiving personality types.
Interested in becoming a QHHT Practitioner?
Find out how YOU can become a QHHT Practitioner. We offer an entire online course journey to get you started, growing, and achieving your goals.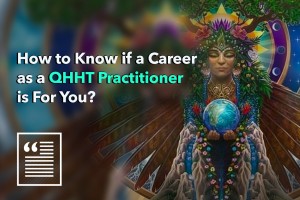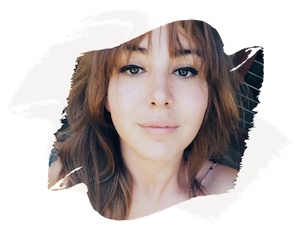 I am a creative and a wanderer. Mysteries and connections are what inspire me to write. While on my path, my purpose is to bring you information to help inspire you on your journey on this place called earth.
Love is about connecting in a beautiful space, it should not be so volatile and guilt-laden. If you consider the movie, The Notebook, where Noah risks his life hanging by one arm on the bars of a Ferris wheel just to get Allie to agree to go on a date with him. Would you consider this a grand gesture of love…Read More»
If you consider society thousands of years ago, not everyone was at the same spiritual development or understanding of all that is. Information that was sent from the higher beings came through only certain people, like prophets or seers. These people were at a certain spiritual developmental…Read More»