Over 300 million years ago, the world was blessed with spiders. That is an interesting opening statement, is it not? Most people would have raised their eyebrows here. But, the truth is, spiders are not as terrifying as we have always deemed them to be. Sure, they have eight legs, and they tend to show up unexpectedly giving even the bravest of souls a big fright. However, if you think about how a spider weaves a web, they are creating their home just the way they like it. Spiders symbolize and show us how we can do the same. Only we are in control of our realities, and we can weave the web of how we want to live. In this article, we will delve into the depths of spider symbolism.
Spider spiritual meaning defined
What do spiders mean spiritually? There is no short description for this, so let's just tuck right in. Most people are afraid of spiders. So much so, that their first instinct is to kill a spider when they see one. However, our spirit guides want us to see the spiders for what they truly represent. If Spider-Man and Spider-Woman can harness the spider energy, we can too. Their meaning is so grand, there is no need to have a fear of spiders, even if you see one crawling toward you.
Spiders possess a rich array of symbolism within their webs. They are associated with artistic prowess, manifestation, patience, feminine strength, ancient wisdom, the veil of illusion, the delicate equilibrium of balance, and the intricacy of the interconnected universe. Spiders remind us of the power of dedication. When one web is destroyed, they quickly weave another. 
Spiders are associated with the shadow side of ourselves, meaning everything mysterious, unknown, or repressed. this is likely why they are so feared. However, if we learn to embrace our shadow self, not suppress those experiences and emotions we can facilitate growth. Additionally, spiders show us that we are the creators of our reality. With mindfulness, we can weave the reality we wish to live in, and we do not have to relinquish control to anyone else. 
In the world of numerology, the spider has an important role. With its eight legs, it represents the number eight, which is the symbol of infinity. In numerology, the number eight often represents infinity due to its continuous and harmonious loops. The spider is a master of this in terms of its never-ending cycle of weaving and reweaving webs. As well as the balance between creation and transformation.
Spider spirit animal
According to the Native American spirit animal guides, spirit animals will embody certain qualities that you relate to. They show in times when you need a reminder of who you truly are. Spider spirit animals as spirit animals help to ignite the passion in your life. They can be the catalyst for determination, and help you actualize your dreams and aspirations. They will appear when you feel like you're in a rut, or when you show signs of giving up. Additionally, If you have a spider as a spirit animal, it reminds you to create the life you deem worth living and to settle for nothing less. So, if you feel someone else's opinions have encroached into your mind, a spider might just make itself known.
Spider power animal
Your power animal is like a spirit guide that sends you reassuring messages throughout life which is seen as energetic medicine. So, if you have been feeling insecure, or out of control, you can call on the spider power animal to regain your strength and control over your destiny. They will provide the necessary medicine you need to bring balance into your life by highlighting the necessity of duality. might find it challenging at first, but spider energy asks you to try something new.
Spider animal totem
If you were born with a spider totem animal, you are very blessed indeed. These people are symmetrical in everything they do. Symmetry runs in their souls. They have a deeper understanding of the intricacies of life, and how everything is interconnected. They understand duality where others struggle with it. They know that light and dark, good and bad, and even the physical and spiritual realms are all one. 
Those with a spider totem animal will be marvelously ingenious, highly creative, and extremely determined. You can see the bigger picture like no other and you have a grasp for shaping perspectives to suit your best interest.
Spider symbolism spiritual history and culture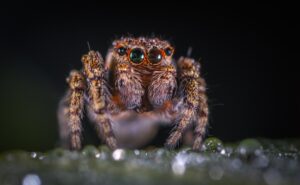 What do spiders represent in various cultures across the globe? People haven't always been terrified of spiders. Throughout history, various cultures across the globe were enriched by their belief in the spider's energetic powers.
What do spiders symbolize? 
What does a spider symbolize? Well, cultures across the globe see spiders differently. Here are some examples of the various cultural associations for spiders.
Native American Spider Belief
What did Native Americans think about spiders? The history and symbolism of spiders are related to an infamous Native American story of a spider woman who was responsible for our existence. She spun a web that was the creation of our universe, with all its intricacies. They see spiders as symbols of creation, ingenuity, and storytelling. Additionally, they thought that a soldier would be unharmed by arrows when in battle if they wore spider symbology on their body. 
Islam
Spider in Islam culture, is seen as a hero. The story says that the Quraysh warriors were chasing down Abu Bakr and his son-in-law, the prophet Muhammad. They wanted to kill Muhammad for the message he was spreading. They took refuge in a cave and a giant spider wove a web across the entrance so the Quraysh could not find them. To them, spiders are a symbol of protection and collaboration.
Celtic cultures
In Ireland, killing a spider is a sure way to bring on stormy weather. The spider in Celtic culture was also believed to predict the intensity of snowy weather. that the height of snowfall that winter could be predicted by looking at how high a spider weaves on the corn stalks. 
African cultures
African cultures revered spiders because of their god, Ananse, who was the storykeeper. He stored all information about the past and future. The spider trickster was also associated with cunning words and trickster behavior. 
What do spider webs symbolize?
The spider web symbolism varies across cultures, although you might notice a common theme. Here are a few examples. 
Egyptians
Egyptians had a goddess who embodied a spider. She was the keeper of time and was responsible for fate through the weaving of destinies. Every day she would weave another web, like the starting of a new day. So, for them, spiders were also a symbol of renewal. 
Hinduism 
For Hindus, the spider's webs are a symbol of the Maya. This is like a veil that separates reality from illusion, of the physical realm from the spiritual. 
European cultures
In European folklore, spider webs are sometimes seen as indicators of good luck and financial prosperity. Some say that if you were to accidentally walk through a spider web, luck will find your way. 
What is the spiritual meaning of spiders in everyday life and objects?
Spiders tend to show up in the least expected times. But, did you know each situation carries a powerful message? Here are various spider omens in everyday life situations.
What does it mean when you see a spider in your house? 
Many people believe that spiders belong outside, but that doesn't stop them from showing up in our homes unannounced. If you see a spider sitting on your wall, they are calling for you to look at how your shadow self might be influencing your behavior at home, or with your loved ones. Some inner work is in order.
Spider spiritual meaning in love 
When it comes to love, spiders hold strong energy. They remind you to find a lover who is compatible with your energy. No one should settle for anything less than what makes them happiest. Spiders are symbols of infinity, with their eight legs, so they also represent long-lasting love.
Spider tattoo meaning
Spiders are the masters of creation. So, if you have a tattoo of a spider you are likely artistic in some way or the other. they also represent resourcefulness. Much like the web of a spider and how the spider can recycle it and weaves another. 
What does it mean when a spider crawls on your bed?
If you find a spider in your bed, it is a sign that you have progressed spiritually. Either that or it is a sign to tread cautiously. 
Seeing a spider at night meaning
Nighttime seems to be a spider's natural habitat. So, seeing one at night is a good omen. It's like a reminder that you've got your special power and creativity, even if you haven't been acting on them lately. No matter how small the spider is, seeing it at night means you're making your dreams come true.
Seeing a spider in the morning meaning
Many people are scared of spiders, but according to the animal spirit guide, they are symbols of renewal. If you see one in the morning it is a positive sign that you will have a good day. Or, it could mean being on your guard in terms of self-sabotaging thoughts. With each web the spider creates, the spider recycles and weaves a new one. So, it reminds us that every day is a different day than the one before. 
Spiritual meaning of a spider crawling on you 
If you find spiders crawling on you, do not panic. This is a good omen and a sign that good fortune will come your way. If the spider is on your head, you have been struggling with self-sabotaging thoughts and you need to remember your divine power.
What does it mean when a spider falls on you?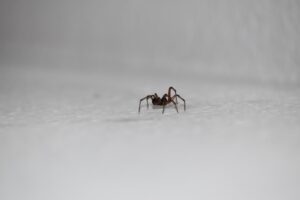 If a spider falls on your head they are encouraging you to take action on your brilliant ideas. It is a reminder that no thought is too small, and you can probably expand on your goals.
What does it mean when a spider crosses your path?
The spider is trying to get your attention. You probably have been oblivious to the guidance from your higher self and the spider knows it is hard to unsee when noticed. 
What does it mean if I keep seeing spiders repeatedly?
Much like how a spirit animal will show up when you are lacking its specific energy, seeing a spider repeatedly could mean that you have not noticed the message they are trying to share with you. Remember, spider symbolism and meaning lie in creation, so you can make your reality the way you wish. 
Spiders in your dreams
Spider dreams are certainly unnerving. Especially if you fear spiders in your waking world. but, they are not always bad omens. They are often just misunderstood as positive dreams that feel like nightmares because of your conscious mind's fear. That in itself shows you that you should look at your shadow self. the meaning of your dream will vary depending on the context of the dream. So, look at how the spider showed itself to you in your dream. Was it on a wall, or crawling towards you? How did you feel when you saw it?  
If a spider becomes the life of your dreams, it is a sign you have not been on the right path. The spider acts as a reminder to change paths to one that follows your authentic self. Maybe you have been pulled into someone else's drama and now you're struggling to get out. The spider would remind you of your autonomy, and that you shouldn't succumb to anything that does not serve your best interest. 
Like spiders in real life, they can give you frights in your dreams. This is usually a wake-up call from your higher self. If they are chasing you in your dream, it might be that you desire freedom. Dreams of spiders also symbolize our emotional side. This side of spider dream symbolism usually relates to our anxieties. 
Spiritual spider meaning by color
In many cultures and belief systems, spiders are often associated with symbolism that can vary based on their color. Here are a few examples of spider colors' meaning and symbolization.
Black spider's spiritual meaning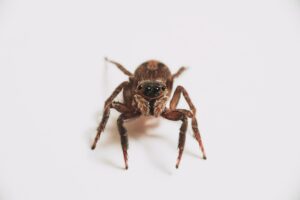 What does a black spider mean spiritually? Well, the color black is often associated with mystery, the unknown, and the hidden aspects of life. It is also a strong spiritual reminder of your autonomy. Black spiders could symbolize hidden truths, the subconscious mind, or the need to confront and overcome fears or negative emotions. Additionally, black spider energy reminds you to think for yourself and do what you want to do.
White spider's spiritual meaning
What does a white spider mean spiritually? White is commonly associated with purity, clarity, and spiritual insight. A white spider might represent a message to seek clarity in a situation, embrace spiritual growth, or focus on purity of thoughts and intentions.
Black and white spider spiritual meaning
Seeing that black symbolizes the hidden and unknown, or the shadow aspects of life, and white is associated with everything pure, what does a black and white spider mean spiritually? Well, they could carry a combination of both colors energies. You might be going through a period of inner exploration and transformation. If you see one, you are being urged to confront hidden aspects of yourself, seek clarity and purity in your intentions, and patiently weave these into your reality.
Brown spider spiritual meaning
What does a brown spider mean spiritually? Brown is associated with stability, grounding, and practicality. A brown spider could represent the need to stay grounded, focus on practical matters, or create a stable foundation for your endeavors. It also reminds you to focus on the important things in life. Think about what makes you authentically happy in life.
Red spider spiritual meaning
Red is often linked to passion, energy, excitement, and wealth. In nature, red typically comes as a warning. So, what does a red spider mean spiritually? Think about how Spider-man's suit is red. Remember the phrase, "Spidey senses?" Well, a red spider is a signal for awareness. Maybe you have been lacking in that regard lately. It might also be a warning of near danger. Someone you love might be going down a negative path and they need your help, or maybe it's you.
Green spider spiritual meaning
Green is commonly associated with growth, balance, renewal, and healing. What does a green spider mean spiritually? A green spider could symbolize a period of personal growth, the need to find balance in your life, or the potential for physical and emotional healing. A green spider is also a symbol of new life. Maybe you have been trying to have children lately, and seeing one is a message that your efforts are paying off. 
Yellow spider spiritual meaning
Yellow and gold are associated with optimism, joy, and integrity. So, what does a yellow spider mean spiritually? Yellow spiders are reminders that happiness comes from within. Just like how a spider weaves its web, you can create an optimistic reality. 
Blue spider spiritual meaning
Blue is often linked to communication, spirituality, intuition, and calmness. A blue spider might symbolize the importance of effective communication, trusting your intuition, or seeking inner peace. They are also a message from your higher self to seek spiritual growth. 
Orange spider spiritual meaning
Orange is commonly linked to creativity, enthusiasm, sensuality, and vitality. An orange spider is an encouragement to embrace your creative side. They are also a call to be enthusiastic about life and find things that fill you with passion.
Purple spider spiritual meaning
Purple is the color of royalty and wealth. It is also the color of ambition and peace. So, What do purple spiders mean spiritually? Well, they are telling you to reach for your dreams. They are a symbol of success, and you will achieve your goals sooner than you think. Purple spiders remind us to be patient. All good things come to those who wait.
What spiders represent by a type
What does a spider represent by type? Each type of spider represents something different. For your benefit, we have listed a few.
Jumping Spider's spiritual meaning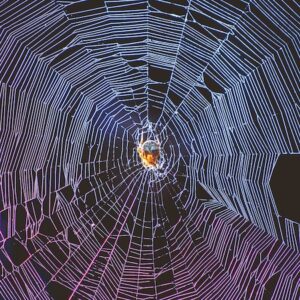 Jumping spiders seem to disappear every time they jump. They symbolize how fleeting time can be. Additionally, jumping spiders are symbols of our past, present, and future. If you see a jumping spider, they are showing you how easy it is to remove yourself from a situation you do not like. 
Black Widow's spiritual meaning
If you see a black widow in your home, it might mean that you need to give some time for self-reflection. Additionally, you might expect some domestic issues to arise. Black Widow Spiders says you need to work on setting boundaries.
Orb weaver spiritual meaning
Orb Weaver meaning and symbolism are a good omen. They represent the end of your struggles, and that good things are coming your way. Look out for job opportunities when you see one. 
Wolf spider spiritual meaning
The Native American symbolism for spiders is predominantly feminine. But, Wolf spiders are the epitome of masculine energy. They mostly seem aggressive, but when they are in union with the divine feminine, they are peaceful and harmonious. 
House spider
House spiders are associated with the illusions we place on life every day. They remind us to set aside our egos and live authentically. The house spider is a calling to go over your belief systems. Your spirit guides want you to reevaluate what you know to be true.
Recluse spider
These spiders are the keepers of the natural world. They carry grounding energy, as they only raise their front legs when they need to defend themselves. These spiders are deeply connected to the natural world. Additionally, Recluse Spiders are showing you that an energetic reset is in order. It is a calling to incorporate some healing energies into your life. 
Daddy Long Legs
These spiders are a calling for some inner work. Introspection should be in the cards if you see a Daddy Long Legs Spider. They want you to become more aware of what is going on around you.
Hobo spider 
These spiders show you how to see the best in every situation. They symbolize optimism in difficult times. No matter how trapped you feel, there is always light at the end of the tunnel.
Baby Spider spiritual meaning 
If you see a baby spider repeatedly, it might be a calling to address your childhood traumas, no matter how big or small. Moreover, the higher spirits are calling for you to connect with your inner child. They want you to tap into your childlike curiosity.
Old Spider
Seeing an old spider might mean that you have achieved various goals you have been working for. Much like aged people have lived long and fulfilled lives. 
Dead Spider
The meaning is a warning from our higher self or spirit guides that we are treading on dangerous waters. By that, they mean that you are lacking an important component of life which is creativity. Without it, you are not fueling your ability to build a world that makes you happy. You are on auto-pilot and you need to switch into gear. 
What do spiders symbolize spiritually? Our conclusion
As we've journeyed through the various threads of spiritual significance, it becomes clear that these eight-legged creatures are more than just inhabitants of the natural world. The spiritual symbolism of spiders is far more intricate than most may have guessed. Do not let your fears fool you. They carry divinity with every crawl and remind us to weave our realities the way we see fit. Don't forget to check out our list of spirit animals for other creatures you may want to learn more about.
Dead Spider
The meaning is a warning from our higher self or spirit guides that we are treading on dangerous waters. By that, they mean that you are lacking an important component of life which is creativity. Without it, you are not fueling your ability to build a world that makes you happy. You are on auto-pilot and you need to switch into gear. 
What do spiders symbolize spiritually? Our conclusion
As we've journeyed through the various threads of spiritual significance, it becomes clear that these eight-legged creatures are more than just inhabitants of the natural world. The spiritual symbolism of spiders is far more intricate than most may have guessed. Do not let your fears fool you. They carry divinity with every crawl and remind us to weave our realities the way we see fit. You can also try our free spirit animal quiz to see if you get the spider!
Resources
Interested in becoming a QHHT Practitioner?
Find out how YOU can become a QHHT Practitioner. We offer an entire online course journey to get you started, growing, and achieving your goals.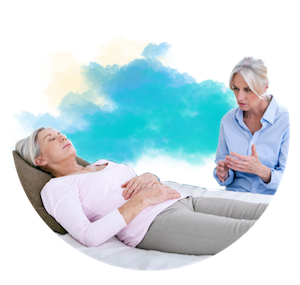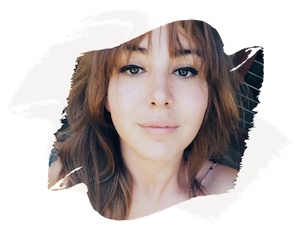 I am a creative and a wanderer. Mysteries and connections are what inspire me to write. While on my path, my purpose is to bring you information to help inspire you on your journey on this place called earth.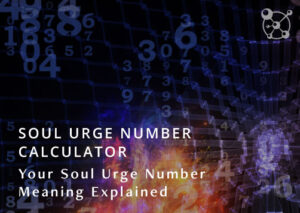 In the world of numerology, the numbers that make up our names hold a profound key to understanding our deepest desires, motivations, and innermost yearnings. These mystical numbers offer a glimpse into the very essence of our souls. Today we are focusing on the soul urge number. Join us on a journey through the world of…Read More»
The scorpion is a creature that has both fascinated and frightened people from all over the world. But, this hasn't always been the case. In ancient times, scorpions held so much more meaning than the modern world's perspective…Read More»