There will come a time when you will be faced with those who disagree with you and challenge your beliefs, it is inevitable. In these times, you need to stand in your power and protect your beliefs, this is also inevitable. We are the creators of our worlds and what works with your belief system might not work with every person you meet along the way. Our topic today is all about standing within your power, and how to take the reins on your life by taking responsibility for it.
Taking Responsibility
Being challenged is a challenge, but a good one, because as we start moving into our true selves and the more fifth-dimensional state of being, we will start to attract that which should be in our lives and that which should not, will start to feel threatened by the change and that's where the disagreements come in. When this happens, standing within your power is of the direst importance, because no one else's opinion should affect your own. It can be so easy to sit back and blame others for all the trouble you are experiencing, or to go along with what everyone else is doing, just because "everybody is doing it". 
Once you start to open your eyes and you see the truth, you will start to take that responsibility for what is happening within your life. That is your power, and no one can take it from you, and neither can they overpower you. You are the creator of your world, you have the power. When you start pointing fingers, you are giving all of your power away. But, as soon as you take responsibility for the situations you face, you can learn from them, and then eventually, similar situations will not affect you as they once did. 

Your Shadow Self and your Power
The shadow self is the often misunderstood or feared parts of ourselves that we have suppressed and kept hidden from those around us, usually stemming from traumatic events or highly stressful or emotional situations. These thoughts and feelings eventually start to creep out and will become apparent in our behaviors or reactions to the people and situations we face in our lives. This is often where avoidant or blameful habits start to form because certain situations or encounters with people remind us too much of those traumas. But, once you bring those hidden shadows to the light, you can begin to resolve them, and they too will become the light. 
One of the most typical shadow thoughts and behaviors is to blame others for what is happening to you. For example, your partner complains about how "you always do this or that", but you know that you, in fact, do nothing of their accusations, or maybe you are the one placing the blame because you can't understand your own behavior. You can either feel highly upset that they thought of you in such a way or understand that it is just their shadow self coming through and try to get to the bottom of it. That is standing within your power and progressing forward. The shadow self will have a big impact on how you view yourself, in terms of self-efficacy, and self-love. Without those two, you will not have any personal power to stand upon. 
Your Divine Purpose
Isn't it fun to play a game of any sort and not know how it is going to end? This is the whole reason for coming back into this earthly plane to start another life. You chose to do this before you got here, and you knew what would happen during your time here on earth, even the parts where you acted completely out of line. We are here to learn lessons on how to behave like a human, and this will come with trying tribulations. We are the detectives of our lives, we are taking things in, finding clues, and figuring things out as to what propels us forward.
Attaining Your True Power
Imagine it like this, your higher self is within the higher dimensions, the universal power, and they are watching over you, nudging you in certain directions, facilitating spiritual awakenings. When your earth self is in a low vibrational point because they are going through a lot of stuff, would it be a good idea to give you that power we are speaking of then? The result would not be a positive one, because you yourself are in a negative space. But, if you are coming from a high vibrational standpoint, or from a place of love or respect, your higher self will decide it's time to charge it up!
But, how do we get into that high vibrational place so that the universe will truly raise us up? It starts from a place of gratitude. You might think that gratitude and power are not the same things. That gratitude is coming from a soft, internal space of acceptance and appreciation, but how can that be power? The one seems so inward where the other seems so outward. But they are so interlinked because your inner reflection of that gratitude and appreciation that you practice every day will build a foundation that is strong enough to hold that power. That will then send the signal up to your higher self and they will know when it is time to give you that power. 
Final Thoughts…
Check-in with yourself when you are going through something that might have had you emotionally breaking down previously, find the aspects that fill you with gratitude and focus on those. That will keep you in a higher vibrational place and you will keep receiving power from your higher self and the universe to keep your progress going further. 
Quiz:
Interested in becoming a QHHT Practitioner?
Find out how YOU can become a QHHT Practitioner. We offer an entire online course journey to get you started, growing, and achieving your goals.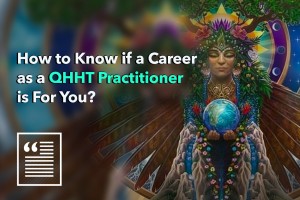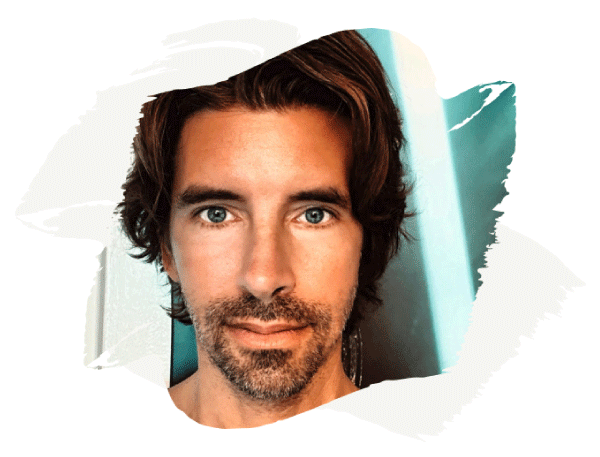 "The purpose of my life is to be a vivacious and highly abundant business and spiritual maverick. Bringing the highest level of consciousness into the world for the greatest good."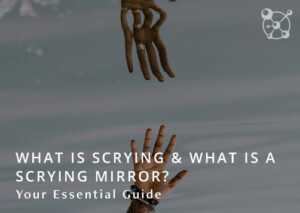 Scrying is an ancient art of revealing truths, used by witches for many centuries as a sort of tool. What is scrying? There are many misconceptions over what a scryer is truly capable of, most people still assume it involves a psychic gazing into a crystal ball. We shall explain everything about the art of scrying, from…Read More»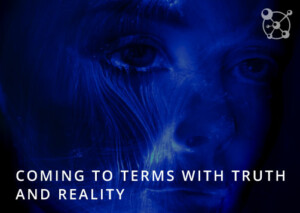 Greeting to one and all ladies, gentlemen, starseeds, and aliens! To our frequent flyers and first-time passengers, we welcome you to another discussion of the esoteric world of QHHT. As always, there are many questions that we get asked and we would like to address a few of them. So, buckle up, and…Read More»