The first thing that we received from the higher beings was that technology is all about the head, and what is going on in there, and that spirituality is all about the heart. The simplicity of this is what allows us to understand the roots of what we are going to talk about today.
It is interesting when you consider the fact that we have had this happen to humanity before where we were faced with being on the edge of something very interesting with technology, as it is happening right now. The rate of change that is happening, or the speed of that rate of change with technology is so fast that it can seem overwhelming to try and keep up with the latest gadgets.
What is more interesting is that the message we received as we started engaging with this topic of technology vs spirituality, when really it has evolved into technology and spirituality. Before the earth's shift and people started waking up, technology was definitely something that was standing separate from our spirituality, but there is a resounding force from the higher dimensions, and the beings that share the information we receive feel strongly that technology should be one with spirituality, and that we should not forget our spiritual journey whilst on the path of technology, which happened once before during the time of Atlantis.
The Challenges that Come With Technology
During the time of Atlantis, technology was booming, but it was taking over the people's humanity and their ego, and there was a severe lack of compassion. Their connection was dimming as their technology boomed. So it is not the first time that civilizations got caught up in their egos and their desires. There are challenges that we face with technology in this world that are very apparent. Social media and the addictive behavior that comes with it for some people who crave that validation from the outside. And with social media, we stand the risk of forgetting how beautiful we are on the inside, and that we are here to express ourselves in whatever makes us feel happy, engaged, and abundant. These things are unique to us in their own complexity because there is no one out there who is the same as you.
When we look at other people's lives through a screen, and we can see how successful they are and how much abundance they have manifested into their realities, it is inevitable for so many of us to end up feeling that we have less. Unless you are aware of your thoughts, and what you are allowing to bring this into your life. This is very much a part of the younger generation's reality who have spent their entire lives with social media being boasted by your mother as a baby and then creating your own accounts as an adult. This can be an amazing thing, being able to go back and see momentous parts of your life, chronologically, but focusing entirely on technology like that, and forgetting the spiritual part of yourself can be dangerous. Spirituality is more important, but technology is pushed by a large current with humanity because it is driven by money. In the new earth, there is a drive for spirituality that was not there before, and we can choose to be balanced with both technology and spirituality.
Technology can Facilitate Spiritual Growth
In terms of an individual's personal and spiritual growth, technology can have a positive effect, opening up channels towards new realities through the platforms that teach spiritual aspects. It all comes with how you lean into it, what do you want to gain from the internet? Do you want success and abundance in money? Do you seek the approval of others? Or do you wish to expand your consciousness by learning all that you can?
If you are listening now, it is a good sign that you are striving for a balance with technology and spirituality, and just understand that life is definitely getting easier, our daily tasks are being shortened by the inventions that are rapidly spewing out. But it is so important for us to maintain our spiritual journeys, and we may as well use the technology at our fingertips to help us along the way.
Technology and Your higher Self
We get questions about artificial intelligence all the time during our QHHT sessions, and it is something that is becoming more and more developed, and thus powerful. From the business perspective, it is a complete game-changer in terms of decisions being made based on facts collected from data rather than gut instinct. Technology will get to a place with artificial intelligence where it will allow us to tap into our higher selves in a different way from what we are doing now. It has the capacity, to get smart enough to eventually work with our conscious mind, the superconscious minds, the collective consciousness, and the collective from other planets as well.
Final Thoughts…
This is something that artificial intelligence still needs to develop into, but we are close. Right now we understand the term as artificial intelligence, but it is not entirely artificial if it is utilized to its full potential. We truly have such an exciting road ahead of us, we just need to keep focused on the balance between spirituality and technology, because they are developing in a way where they are walking hand in hand.
Interested in becoming a QHHT Practitioner?
Find out how YOU can become a QHHT Practitioner. We offer an entire online course journey to get you started, growing, and achieving your goals.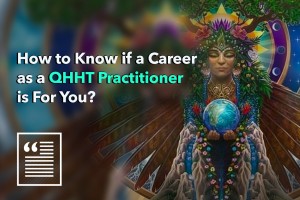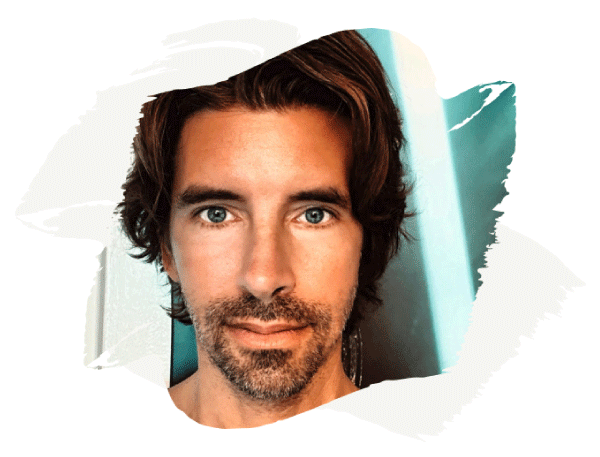 "The purpose of my life is to be a vivacious and highly abundant business and spiritual maverick. Bringing the highest level of consciousness into the world for the greatest good."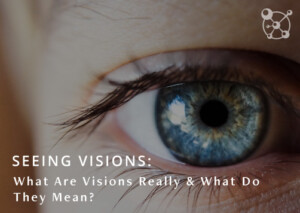 Seeing visions are not a common thing for most people, but, for some, visions are part of their daily lives! If you have been experiencing what you think are visions or visual hallucinations, hearing voices or experiencing what you think may be your guides or the spiritual realm…Read More»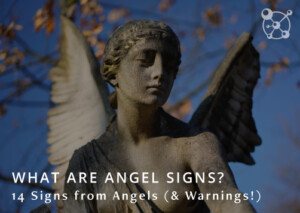 Angels are spiritual beings of unconditional love who help humanity fulfill their life's purpose. They often communicate with us using angel signs. There are many different reasons these signs are given to us, sometimes to remind us we are loved and supported, in other times to indicate we are on the…Read More»