We all have a chakra system within us that helps govern our daily lives, energetically, each focusing more on a specific lesson or significance. These chakras are like swirling energy centers that can be translated from Sanskrit to mean a wheel or a disk. These are what channel our prana, the energy of life, throughout our being and they are what connects our subtle body to our physical. this article will focus on the 7th chakra in our chakra systems, the crown chakra. We will highlight everything to know about the crown chakra meaning.
What is the crown chakra (Sahasrara chakra)?
If you are new to the concepts of chakras and the subtle body, there may come a time where you wonder, what is the 7th chakra? Well, let us enlighten you. Your crown chakra, otherwise known as the head chakra, or the mind chakra because of its location. t is what allows you to connect with the universe, and forgo the weights of materialistic needs and it can help intensify your spiritual connection. The crown chakra symbol looks like a lotus flower that is surrounded by thousands of petals. It is either a violet color, or it is sometimes white.
crown chakra meaning defined
Now for the 7th chakra meaning. Sahasrara is a Sanskrit word that, when translated, the seventh chakra means, "a thousand petals", and is known as, "the bridge to the cosmos"
Crown Chakra location
The Crown chakra is the 7th chakra out of your seven chakras in your subtly body. You actually have a lot more, but we generally work with the main ones starting from your root chakra located under your tailbone, then your sacral chakra found near your pelvis, solar plexus chakra found above your navel and below your rib cage, heart chakra located near your heart, your throat chakra found in your throat, and your third-eye chakra that is found in the middle of your forehead.
The final and seventh chakra in your chakra system is the crown chakra, which is located right at the top of your head, which is also known as the crown of the head
What is the crown chakra responsible for?
Every chakra is important for our connection to ourselves and the world around us. But, the crown chakra is important for helping us feel connected to the world around us. It is responsible for a healthy relationship with your spiritual practice. Otherwise referred to as the highest chakra, the crown chakra powers are those of inspiration, wisdom, and enlightenment. If you have a healthy and balanced crown chakra, you will have a better connection to your spiritual guides and all divine energy.
Blocked crown chakra symptoms
Not only can your chakras get blocked, but they can also be overactive, meaning the little energetic wheel is spinning too fast instead of not spinning at all. Here are some of the symptoms you might experience with either an overactive crown chakram or a crown chakra blockage.
Feeling Disconnected
One of the symptoms of a crown chakra blockage may be that you feel isolated even if you are surrounded by people that you know and love. The crown chakra is the bridge between the universe and you, and any blockages of stagnant energy can prevent that connection.
Spiritually Obsessed
An overactive crown chakra may lead you to feel like you have an obsession with your spiritual practice, even if you have not realized this yet. Where you might have thought that this was a good thing for the progress of your practice, or the resolution of past traumas, there is a limit with everything and it should not take over your life.
Inability to Live in the Present Moment
Your excessive attention to your spiritual practice might result in your inability to connect to the present moment. Grounding meditations will assist with this.
Physical and Emotional Symptoms Include
There is a range of physical symptoms that you can experience with a blocked crown chakra, which include headaches, anxiety, chronic fatigue, depression, loneliness, mental fog, and obsession over all materialistic things.
How to open the crown chakra
Now that we have identified the symptoms of a blocked or overactive crown chakra, we can discuss methods for opening crown chakra for healing to commence. Signs of crown chakra opening are
Aroma Therapy
Essential oils like saffron, sandalwood, jasmine, frankincense, cedarwood, and lavender are known to help open up your crown chakra. It can be used in meditation to help facilitate crown chakra opening symptoms.
Affirmations
Affirmations are a wonderful way to open up your crown chakra so that it can run smoothly each day and maintain your healthy relationship with your spiritual connection and practice. Here are some examples:
"I am complete with the divine"
"I feel connected to my higher self"
"I honor the divine within me
"I live in the present moment"
Meditations
Meditations will be a big part of your spiritual practice, and you will often be guided towards them as a healing method. For opening your crown chakra you can meditate in a lotus position, in a peaceful setting, and breathing in deeply. It will help to visualize the color violet in your mind or even a little wheel that is spinning freely.
How to balance crown chakra
A crown chakra imbalance may feel quite confusing and disorientating, and you might feel like there is a lack of inspiration in your life. Along with crown chakra meditations that help to open and heal your crown chakra, we have listed some healing methods you can try out.
Yoga
Certain asanas like tree pose, rabbit pose, lotus position, and cow pose are said to help bring balance and harmony to your crown chakra.
Crystal Power
Crystal power is one of the most epic things about this world we live in. It is said that if you are struggling with corn chakra imbalances, then a selection of stones will help to bring harmony back once more. These stones include selenite, amethyst, and clear quartz.
Letting Go
The crown chakra is dedicated to the release of all needs for materialistic aspects of this life we are living. With this potentially obsessive materialistic need, comes the struggle to let go. If you can manage a little bit of self-work and try to let go of that need, you can help heal your crown chakra.
Other crown chakra healing methods
The already mentions methods for healing your crown chakra by bringing balance and harmony to them are the more conventional ones. There are of course the ones that are not spoken of as much but will be just as helpful.
Think in Violet
One beautiful way to help heal your crown chakra is by visualizing the color violet. You can do this along with your daily affirmations and during your meditations.
Diet
The food you eat each day has a massive impact not only on your physical health but also on your spiritual health. Eating foods that are chakra friendly can help to keep them healthy and flowing with energy. Blueberries, blackberries, raspberries, and even wine, is known to heal your crown chakra.
Key takeaways
We hope you enjoyed this beginner's guide to the crown chakra, if you are struggling to feel connected to the universe and those around you, or you feel like your spiritual practice has taken either an uncontrollable uprise or come to a dead halt, it might be time for you to try out one of your suggested methods for healing your crown chakra. If you are still unsure if your crown chakra is booked or not, you can try your quiz.
QUIZ
Learn more about your chakras with our chakra test.
FAQs
How do you know if your crown chakra is open?
Once you have learned how to open chakras, some of the physical symptoms of an open crown chakra are: in the head like tingling, headaches, and dizziness are common. This can also lead to mental symptoms like changes in emotions, anxiety, or a change in beliefs.
How do I clean my crown chakra?
Through aromatherapy, we can awaken the crown chakra and inspire connection with the divine energy. Connect to your crown chakra by burning enlightening aromas like myrrh, camphor, and frankincense. Repeat positive affirmations about enlightenment and spiritual connection.
What color is crown chakra?
Violet or purple is the color of the Crown chakra, also known as Sahasrara. This chakra is located at the top of the head. The Crown chakra is linked to the crown of the head, nervous system, and brain, and is representative of pure thought.
Interested in becoming a QHHT Practitioner?
Find out how YOU can become a QHHT Practitioner. We offer an entire online course journey to get you started, growing, and achieving your goals.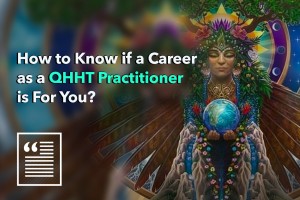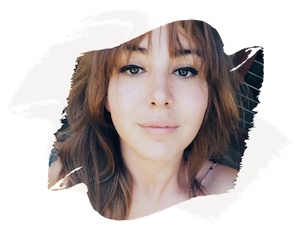 I am a creative and a wanderer. Mysteries and connections are what inspire me to write. While on my path, my purpose is to bring you information to help inspire you on your journey on this place called earth.
Love is about connecting in a beautiful space, it should not be so volatile and guilt-laden. If you consider the movie, The Notebook, where Noah risks his life hanging by one arm on the bars of a Ferris wheel just to get Allie to agree to go on a date with him. Would you consider this a grand gesture of love…Read More»
If you consider society thousands of years ago, not everyone was at the same spiritual development or understanding of all that is. Information that was sent from the higher beings came through only certain people, like prophets or seers. These people were at a certain spiritual developmental…Read More»