Have you met a new lover in this life, that you have only met recently, but you had that instant connection, and you feel like you have known each other for eons – probably not your first meeting at all? Have you considered that you might be past life lovers reunited once more? Meeting a lover from a past life is not such an unheard-of thing, in fact, it's actually quite common. Past life lovers are often reunited to teach each other new lessons within each life they reincarnate in.
Why are past life lovers reunited?
If you consider that when we die, the concept of past lives is that there is no loss of self. The traits, actions, learned behaviors, lessons learned, karmic debts, all carry through to the next incarnation. This makes it quite likely, for you to attract your lovers from previous lives into your current life. Maybe the two of you have unfinished business, or maybe your soul connection is so strong, the law of attraction just takes control. There is a difference between a twin flame, a soulmate, and karmic relationships that are important to understand.
A twin flame is someone who comes from the same source of energy and your mission in this present life is to meet and facilitate each other's spiritual development. You may meet more than one soulmate in your life ad they might not necessarily be romantically inclined towards you. A soulmate can be a family member or a best friend. And finally, a karmic relationship is a result of karmic energy that is built up. These relationships are usually unhealthy and serve as lessons to avoid such relationships in the future. Lovers from pat lives can be any one of these three types.
Why is a past-life soul mate connection so strong?
In our opinion, we tend to gravitate towards those lovers from past life relationships, thanks to the law of attraction. If meeting past lovers in this current life are so powerful, then why do some connections with soulmates from past lives end in tears?
Well, as we mentioned before, there are a few types of past life connections, and while, yes, some of us are meant to join in this life to continue off the story of love, compassion, and understanding, but if your previously life relationship ended in turmoil, there might be major spiritual awakenings in store for each of you. Meeting a soulmate from a past life is powerful because they are invertible, and whatever the lesson you were meant to learn from it, will be learned for the betterment of your development. You could also use past life regression to get more in depth with your past self.
Is meeting a lover from a past life rare?
Answer this here, use the phrases "meeting a soulmate from a past life" and "past lovers"
In each of our incarnations, we have a tendency to incarnate with the same souls each time, they're called your soul group. The people will be comprised o your family members, friends, and even lovers, but your roles would be reversed in each life so that you can all learn a lesson from every angle. This means that meeting a soulmate from a previous life is not very rare, on the contrary, it is quite common.
How do I know if I'm really meeting someone from a past life?
We believe that you will have this sense of knowing that you two are past life soulmates. There will be a sense of belonging, which is comforting to a lot of people.  If you are still unsure (maybe the concept is new to you) we have highlighted some of the main signs for you to look out for, that you might be experiencing. You could even use a past life tarot spread to help you know for sure! Keep reading to see if your current lover is your past life soulmate.
5 signs of past life lovers
For your curiosity and clarity, we have compiled a list of the most prominent signs of a past life connection having resurfaced in your present life.
Instant Connection
If you were to meet your lover from a previous life, or possibly even from many previous lives, you will have this instant connection when you meet for the first time. There will be a spark of energy that is magnetic.
You Feel Like You've Always Known Them
Besides your instant connection when you met for the first time, in this life, there is the strangest feeling lie you have always known them. Or at least known them for much longer than this most recent meeting.
You Feel Compelled To be Near Them
If you have only just met this potential past life lover, you right have experienced that instant connection and the feeling lies you have always known them, but, what is even more convincing, is how compelled you feel to be close to them, it's magnetic, and the pain you might feel when they are far away might be unbearable.
They Are Predictable
You might be able to guess how your partner might react to a situation, or you generally understand and almost predict their behavior. If they use strange words that most people would not use, it will not come as a surprise, because you have traveled through many lives with this person.
Memories that You do not remember
This might seem strange, but if you are involved with someone who truly was over from a past life you might understand. You right have some strange dreams that are too vivid to be dreams, or maybe even visions that seem like memories, but they are not of this life you have lived and you do not remember those events happening at all, but you are with your current lover in the memories. "How did I die in my past life?" is another question many people want answers to.
Key takeaways about past life relationships
Let's be honest, a lot of you are reading this because you are curious whether or not your current partner was a lover from a past life. always remember that soulmates and past lives do not always reincarnate as romantic lovers, but it also is a family member, a business partner, or a best friend. We hope that you found this article on past life love connections helpful. If you are still curious about past life lovers and reincarnation, we have a quiz that might help reveal whether or not your current lover is from a past life relationship or not.
Start Quiz:
Interested in becoming a QHHT Practitioner?
Find out how YOU can become a QHHT Practitioner. We offer an entire online course journey to get you started, growing, and achieving your goals.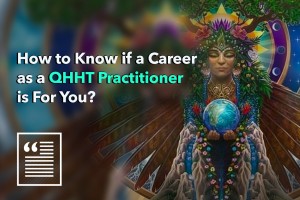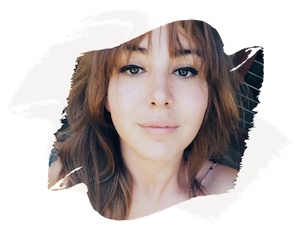 I am a creative and a wanderer. Mysteries and connections are what inspire me to write. While on my path, my purpose is to bring you information to help inspire you on your journey on this place called earth.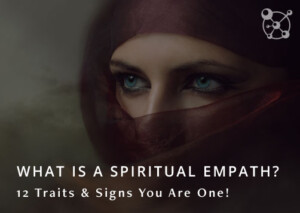 What is a spiritual empath? Many of us have had a friend at some point in our lives that claimed they could sense spirits or angels. Maybe that friend is you. Spiritual empaths are not only sensitive to other people's emotions, but they can sense when beings of the spirit realm are present. In this…Read More»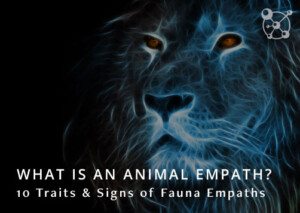 What is an animal empath? Do you have one of those friends that spend most of their time with their pets? Is that friend actually you? The chances are you might be a fauna empath, and able to sense the needs and desires of all animals….Read More»