As one softens their gaze, averting it towards the clear blue skies of our heavens a sense of tranquility lingers inside you for a moment longer. The beautiful, essence of the ocean, ebbs, and flows, connecting you to the truth. Turquoise meaning is varied and sacred, reminding us of the immense energy of the earth and the spiritual world.
As one softens their gaze, averting it towards the clear blue skies of our heavens a sense of tranquility lingers inside you for a moment longer. The beautiful, essence of the ocean, ebbs, and flows, connecting you to the truth. Turquoise meaning is varied and sacred, reminding us of the immense energy of the earth and the spiritual world.
Turquoise meaning and symbolism
Turquoise is undoubtedly one of the most beautiful gemstones known to man. It is a copper-aluminum phosphate mineral and embodies the glistening blue-green colors of the ocean. It is considered to be the birthstone of those born in December. Turquoise's properties are water-like and can instill a sense of calm within you. It has been celebrated over time as a stone of protection and tranquility.  One of the turquoise's meanings is that of new beginnings and restoring your well-being.  The meaning of turquoise crystal is shared across cultures. Where some cultures have quite similar beliefs for the stone, others are quite unique.
What does turquoise mean to the Navajo and Apache?
Turquoise has was been held in high regard by Native Americans for its spiritual properties. They believed the stone improved their communication with the spirit realm and brought good luck into their lives. Turquoise's blue-green color is associated with the earth, water, and sky, and was a necessary property to use in ceremonies.
One of the myths, or legends, within Navajo culture, is that a tribe cried tears of pure joy when it finally rained after a long drought. Their tears, mixed with the rain and the earth and turned into Turquoise. They believed that tossing a turquoise stone up into the air, as high as they could, or into a body of water, would help them connect to their respective gods and spirits.
The Apache tribe believed it would clear their mind, and if they attached a turquoise crystal to the point of their arrow it would ensure you hit your target. They also believed that the stone could be found if you followed a rainbow till you found its end.
What does turquoise mean to the Aztecs
The Aztecs of Mexico had a God called Quetzalcoatl and they believed he taught them the skill of polishing the mineral, turquoise. Their chiefs would wear turquoise beads in long strings to represent their rank. The Aztecs would also give turquoise offerings at the temple for their Goddess, Matlalcueye.
What does turquoise mean for the Turks and Persians?
The meaning of turquoise or turquoise symbolism varies across cultures, all over the globe. It was named by the French, originally: Pierre turquoise, which is translated to, Turkish stone. This is because traders would pass through Turkey and buy the stones in markets to trade across Europe. Blue turquoise was believed by the Turks to have protective properties and was shown off in their dazzlingly detailed jewelry. They also crafted turquoise into talismans, which is something that wards off evil and invites good fortune. Because of its believed protective properties, the Turkish and Persians would embellish their swords and shields to ensure victory. And finally, they also believed it would instill a sense of inner calm, thus improving the over-all courage.
What does turquoise mean for the Egyptians?
The ancient Egyptians celebrated turquoise as a crystal of fertility and nature. It was associated turquoise with their god, Hathor, the goddess of motherhood, music, and dance. King Tutankhamun's tomb was embellished heavily with turquoise crystals, especially his burial mask. It was believed to serve as protection for souls to travel from the realm of the living to the dead.
Pharaohs of ancient Egypt would adorn themselves with turquoise jewelry. The usual and preferred color the ancient Egyptians would wear is red, dark blue, and blue-green hues. This would be displayed using crystals of their respective colors. Carnelian for the red, lapis lazuli for the dark blue, and turquoise for the green-blue.
What does turquoise mean for Tibetan culture?
It is said that the Tibetan people started mining and using turquoise about the same time as ancient Egypt. The Tibetan people would wear turquoise jewelry in the form of bracelets and pendants and they would decorate their houses with protective turquoise amulets. Their religion is largely comprised of the life and death cycle and this stone represents that, along with their development is wisdom. They said this was shown by how the stone changes color from blue to gran, varying in opacity.
Turquoise properties
As with the natural law-of-attraction, if you find a turquoise crystal surprisingly finds its way into your life it's because you require its healing properties.  Incorporating turquoise into your meditations can have an immensely positive impact on your stress levels as well as eliminating negative energy.
Turquoise healing properties
The healing properties of turquoise are all about wholeness, your spiritual and physical well-being. It manifests an abundance of positive elements.
Physical healing properties
Boost physical and psychic immune system
The absorption of nutrients into the body
Anti-inflammatory and assists with viral infections
Detoxifying
Minimizes excess acidity of the gut which helps, rheumatism and gout.
Assists with migraines and headaches
Heals respiratory ailments
Improves concentration and problem-solving techniques
Emotional healing properties
Ensures the wearer's well-being by omitting a sense of tranquility.
Promotes empathy
Revitalizes your spirits
Alleviates stress and brings clarity to the mind
Prevent mood swings.
Turquoise metaphysical properties
The metaphysical properties of turquoise are closely related to the throat chakra and can be used to help clear any blockages to allow you to communicate your truth and heals any present or past-life traumas. It is said that turquoise is a stone for elevating your spirituality and empowers you to share your knowledge if you are usually a shy person.
Turquoise spiritual properties
Turquoise's spiritual meaning is that it connects the earth and the sky, as well as male and female energies. It is said to change colors and opacity according to your energetic, or spiritual flow. Turquoise is said to clear the physical body as well as our chakras, or energy centers, of negative energies, enhancing wisdom, compassion, trust, kindness, and the appreciation of all beautiful things.
Other turquoise benefits and uses
Here are some extra turquoise stone benefits and uses:
Brings out the truth
As turquoise connects to your throat chakra it enables us to speak our truth or can reveal any hidden truths our peers might be keeping from us.
Promotes compassion
This is closely related to how turquoise benefits your ability to speak your truth. If you feel heard and understood, your own empathy will increase.
Increases sense of self-worth
Much like how the throat chakra benefits help you feel more compassionate and empathic, receiving more empathy is bound to improve your self-image and confidence.
Increases concentration
Whilst turquoise calms the mind and instills a sense of peace within your body, this helps for clarity of thought. You will be able to do problem-solving without feeling so stressed out.
Feng-shui
Because of turquoise's water-like qualities is embodies yet-to-be-discovered potential. It is the stone of purification, calmness, and strength, therefore it a greatly beneficial to use in your homes to improve the flow. With feng-shui, water elements are best suited for the North of your house or room. It is said to bring an abundance of wealth into your home.
Turquoise stone meaning & uses: Key takeaways
Turquoise should be your best friend and most favored talisman. It should be incorporated into your everyday jewelry attire as well as loaded into your house decoratively as if your house was a Turkish or an Egyptian temple. This blue-green mineral should be a staple part of your healing ceremonies and practices. This is because of its facilitation of free-flowing communication and physical and metaphysical healing properties. So whenever you feel the need to build your invisible wall or spiritual barrier, need a boost in confidence, or an increase in your general positivity, don't forget to bring out your favorite turquoise jewelry. You'll be ready and able to take on any challenge.
FAQs
Is turquoise a stone or crystal?
Turquoise is a mineral stone.
Who should wear turquoise stone?
Pharaohs would adorn themselves with turquoise to enhance their communication with the spirit realm.
How should you wear turquoise stone?
As a pendant or a bracelet.
Is turquoise a lucky stone?
Yes, turquoise promotes good fortune, or brings you good luck.
What chakra is turquoise?
The throat chakra
Are there any negative effects of turquoise stone?
It is believed that it is bad luck for unmarried young women to wear rings with turquoise stone embellishment. It is also said to make your secrets known which isn't great if you are trying to avoid them being found out for the benefit or protection of someone's feelings.
Is wearing turquoise cultural appropriation?
No, turquoise is celebrated across cultures and was mined all over the globe. Therefore, it is hard to say which culture first discovered it.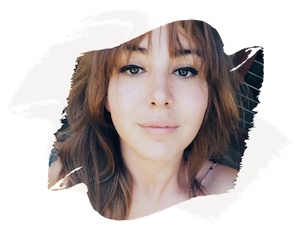 I am a creative and a wanderer. Mysteries and connections are what inspire me to write. While on my path, my purpose is to bring you information to help inspire you on your journey on this place called earth.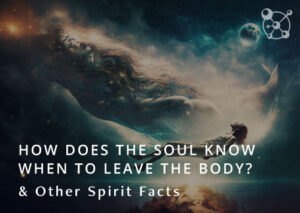 One of the most thought-about aspects of life is when it ends. the question on most people's minds when they near the end of their life, is what happens to their soul when it departs from their body. Fearing death is not a new conundrum, as there are so many beliefs surrounding the afterlife, like whether you believe in heaven or hell. It is no wonder…Read More»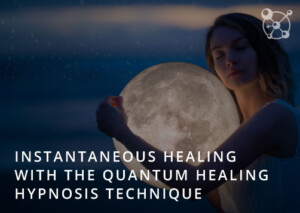 Imagine a world where healing is done purely through energetic work. A world where synthetic medication is a thing of the past because now we can simply go visit a reiki healer or a QHHT practitioner. No longer will we need to pay for expensive medical aid where…Read More»