When someone wants to improve themselves, get rid of bad habits, learn to relax or meditate, or relieve stress, they may turn to different hypnosis techniques or types of hypnosis. Whether it's traditional hypnotherapy, or a a learned kind of self-hypnosis, the benefits are truly incredible.
A complete Guide to hypnosis methods & models
How many types of hypnosis are there?
Most people do not realize there are several different kinds of hypnosis available. Many do not even know the difference between hypnosis and hypnotherapy. While the general public might only be aware of the most popular type, there are actually 6 forms of hypnotherapy. Each one uses different techniques to conquer phobias, improve mental health, and even reduce chronic pain. Hypnosis for memory is a great tool for remembering past lives, too.
What are the different types of hypnosis?
We will go through and explain what each type of hypnosis is, and how they are used to improve our lives.  The traditional hypnosis, Ericksonian hypnosis, and self-hypnosis each use some form of hypnotic induction -such as visualization or counting backward to induce a hypnotic state. While other forms of hypnosis use suggestion and verbal phrasing to intentionally alter one's state of mind. Let's take a look at what each form of therapy is, and how a hypnotherapist may use these to benefit both the conscious mind and subconscious mind.
Traditional Hypnosis
Traditional hypnosis is the most common form of hypnosis. It's the one you've probably seen in the movies, or even at a variety show. Also referred to as "suggestion hypnosis," this type uses direct suggestions and commands which are given during a hypnotic state. When used correctly, it can affect your behavior, thoughts, or feelings about something. Traditional hypnosis is commonly used to help people quit smoking. Notably, it is also the basis for stage hypnosis, which is a popular method of being put into a trance state that usually happens at public shows.
Ericksonian Hypnotherapy
Ericksonian Hypnosis – named after Milton Erickson – is a type of hypnosis that uses metaphors, conversational hypnosis, and indirect suggestions instead of direct suggestions or commands.
"Milton Erickson was one of the most influential hypnotherapists of the modern era. Using indirect suggestion, Erickson created a permissive style of hypnosis that redefined how hypnosis could help people make positive life changes."
The theory behind this technique is using indirect suggestions on your unconscious mind. This type of hypnosis is particularly useful for those who are skeptical of traditional hypnosis.
Cognitive-Behavioural Hypnotherapy
Cognitive-Behavioral Hypnotherapy relies heavily on CBT, which is Cognitive-Behavioral Therapy. This form of hypnotherapy uses various psychotherapy tools to enhance your well-being. CBH uses imagination, conceptualization, and suggestion to help you reach deeper levels of understanding.
Neuro-Linguistic Programming (NLP)
NLP is an offshoot of Ericksonian hypnotherapy. This kind of hypnosis explores the relationship between your senses and how you process language. Communication and how we perceive words can actually produce positive changes in your life.
Self-Hypnosis
One of the more complex methods of hypnosis is self-hypnosis. The reason is that you have to be both the hypnotist and the person being hypnotized. When you have someone else helping you get into a state of relaxation, the hypnosis work tends to be much easier. Hypnotic suggestions won't work as well because you are the one giving and receiving the suggestion. So, you have to be determined and allow plenty of time to practice this method.
Regression Hypnotherapy
Regression hypnotherapy or past life regression takes a look at past events with the goal of uncovering the reason why those issues may be affecting your present. Regression focuses on the root cause of a problem, not the symptoms that are impacting your life. Only a properly trained clinical hypnotherapist can accurately perform this kind of hypnotherapy.
What are the different hypnosis techniques?
There are several different hypnotic techniques available to you. Finding one that works the best may take some time and patience. Whether it is self-hypnosis, or clinical hypnosis, employing the style that works for you can benefit you greatly. If you want to stop smoking, feel less anger, or even improve certain medical conditions, hypnosis is a great option.
Relaxation Technique
Relaxation is commonly used by therapists as a beginner hypnosis technique. When you are relaxed, the mind is open to suggestions and it is easier to enter a trance state, or hypnotic trance.
Visualization
Visualization is an extremely helpful hypno-tool used to easily enter trance states. When the mind is trying to recall specific details through imagination, the mind is primed for suggestive therapy.
Arm "Levitation" Technique
This is a classic Ericksonian technique where a person closes their eyes to begin the hypnosis. Then, through descriptive words and communication, sensations are felt and explained. This can induce a very strong hypnotic state, and is excellent for pain management.
Bodyscan
Most commonly used with self-hypnosis. For this method, a person starts at the top of their head with their eyes closed, and slowly scans down their body to their feet. This technique helps with relaxation, meditation, and stress-related issues.
Are there any types of hypnotherapy techniques in the medical field that don't fit into the above categories?
There are plenty of misconceptions about different hypnotherapy techniques and types of hypnosis. However, studies have proven time and time again that hypnotherapy can be a  beneficial part of our healthcare. Helping with such ailments as:
Pain control.
Hot flashes. 
Behavior change.
Cancer treatment side effects.
Mental health conditions.
Our conclusion about the different forms of hypnosis
There are various types of hypnosis out there, with new ones being perfected every day. Finding the one that works for you may happen immediately, or it may take some time. The most important aspect to remember is that you must be open to change. Otherwise, what's the point? Learn some reincarnation facts too before you get started.
FAQs
Are hypnosis tools like a pendulum necessary?
Using tools like a pendulum is extremely beneficial for self-hypnosis and beginners who are new to induction. No, they aren't an absolute necessity, but they certainly do help to allow the subconscious mind to be open to suggestion.
How can beginners learn the basics of hypnosis?
A few basic hypnosis steps to follow are:
Believe that you can do this, because you can!
Be patient with yourself. Know this isn't an overnight process. You will see results the more effort you put into it.
Read helpful guides and take time out of your day to dedicate to learning.
Most importantly, be kind to yourself and don't let distractions or self-doubt get the better of you.
Interested in becoming a QHHT Practitioner?
Find out how YOU can become a QHHT Practitioner. We offer an entire online course journey to get you started, growing, and achieving your goals.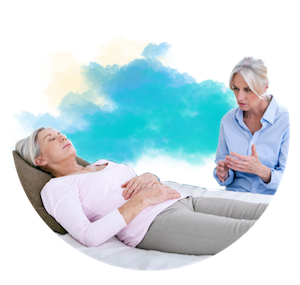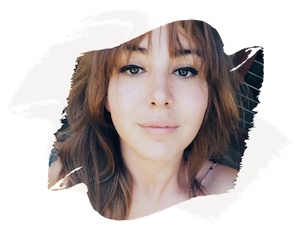 I am a creative and a wanderer. Mysteries and connections are what inspire me to write. While on my path, my purpose is to bring you information to help inspire you on your journey on this place called earth.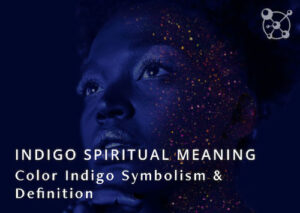 The color indigo is not just a beautiful flower growing in your garden. From ancient times to the modern world, this color has captivated the world with its spiritual and psychological benefits. so much so that it has long been perceived as a magical hue. This article will delve into the many different meanings of the color indigo. We will unravel its spiritual and…Read More»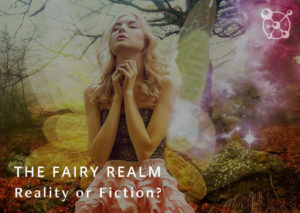 Most of our childhoods are filled with stories about mystical and magical things. We are told stories about mermaids that rule the ocean and how fairies fly through the air catching the light as they flutter by without us even noticing. Few have been lucky enough…Read More»