In today's age, there is little left to surprise us because there is so much in this world that we are blessed to be able to experience, thanks to technology, and the internet. With all of this development, we as humans have not changed (except for hopefully being more open-minded) and our mental health issues are still a prime concern. We have access to so many different methods to improve our well-being, which includes hypnotherapy. Today we will be discussing whether there is a difference between hypnosis and hypnotherapy.
What is the difference between hypnosis and hypnotherapy

You might once have thought that hypnosis and hypnotherapy were one and the same, but different grammatical versions of the same concept. This is not entirely true, although both would say their process included a hypnotic state, they are very different. You can be induced into a state of hypnosis by a hypnotist who can help you shed any bad habits, but hypnotherapy is a lot more than that. It is usually a part of a grander scheme of psychotherapy.
To put it in other words, for a better understanding, hypnosis is like the art that you create, and hypnotherapy is like the art therapy that you can get from creating the art. Of course, there is also a difference between meditation vs hypnosis.
The hypnotist vs hypnotherapist roles
The best way to work out the difference between hypnosis and hypnotherapy is to see what the two offer and those differences typically put it into perspective. Let's see what a hypnotist can do for you, and what a hypnotherapist can do in contrast.
What is a hypnotist?
A hypnotist is someone who induces hypnosis, and during that hypnotized state of mind, they help you to adopt healthier mindsets that will facilitate your weight loss journey, help with smoking cessation, or any other aspect of yourself that is not based on mental health issues.
What is a hypnotherapist?
A hypnotherapist is trained for hypnotherapy, which is almost like a form of psychotherapy, so you could even refer to them as clinicians.
What is hypnosis, and how does it work?
Hypnosis is not to be confused with stage hypnosis, which can be funny but is not an accurate depiction. Hypnosis works through a hypnotist who uses one of many different techniques to put you into a hypnotic trance, which can be described as a relaxed state of focused attention, or hyper awareness. Whilst you are in this hypno trance state, the hypnotist can use hypnotic suggestibility to access thoughts and memories within your subconscious mind.
What are common uses of hypnosis?
Here are a few things that you could use hypnosis to alleviate. No one likes to be in discomfort, whether it is something physical or not. Hypnosis is able to tap into different mindsets, or make you aware of patterns causing the negative thought process.
If you want to quit smoking
Irritable bowel syndrome (IBS)
Sparking your weight loss journey, or healthy lifestyle
Pain management
Stress relief
What is hypnotherapy and how does it work?
How does hypnotherapy work? A hypnotherapist will make use of the same techniques as a hypnotist to induce the hypnotic state of mind to alleviate a number of issues relating to mental health. It is a form of therapy that has been called clinical hypnosis by some hypnotherapy clinicians. The hypnosis brings awareness to your internal thoughts and feelings, and it is then accompanied with a therapy session so that you can integrate those aspects into your conscious mind.
What are common uses of hypnotherapy?
There are many things that you use hypnotherapy to treat, for your benefit, we have listed a few examples.
Overcoming phobias
Treating anxiety, depression, or PTSD
Dealing with eating disorders
Managing addictions
Relieving chronic pain from surgeries performed a long time ago
Relieving pain in the moment like with childbirth.
Our Key takeaways on the difference between hypnotherapy and hypnosis
Hypnosis and hypnotherapy is truly an amazing tool that we can use for healing a number of ailments that can inhibit your persona growth and general well-being. Anyone can be hypnotized, so if you have anything that bothers you, or maybe you are dealing with crippling anxiety, then you might appreciate a hypnotherapy session.
FAQs
Are there other alternatives to hypnotherapy and hypnosis?
Hypnosis is a pretty unique phenomenon that puts you deep into a relaxed state, that can be described similarly to a trance state. You can do this via a hypnotist, or you can perform self-hypnosis, provided you are trained accordingly. You could use meditation as an alternative, because you can also get deep into a similar kind of trance state.
Does hypnotherapy actually work?
The American Psychological Association has stated that hypnotherapy can be a powerful tool, but it should never be used as a sole treatment. You can get the most out of it when you accompany clinical hypnosis therapy with other forms of therapy.
Can hypnosis damage your brain?
This is just one of those silly hypnosis myths people have come up with. No, it is not damaging at all to the brain, in fact, it is quite relaxing for it. You are in control the whole time, and there is no probing involved, so your thoughts that you want to keep hidden are safe. You will not experience any discomfort, but rather a state of deep relaxation. The hypnotist or hypnotherapist will use one of the many different types of hypnosis techniques to induce the hypno state, and none of them will inflict pain.
Resources
Interested in becoming a QHHT Practitioner?
Find out how YOU can become a QHHT Practitioner. We offer an entire online course journey to get you started, growing, and achieving your goals.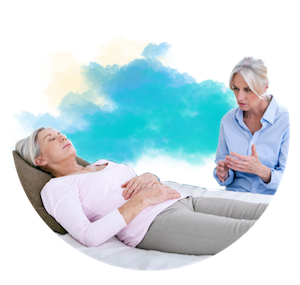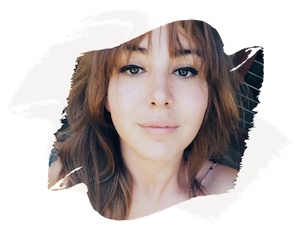 I am a creative and a wanderer. Mysteries and connections are what inspire me to write. While on my path, my purpose is to bring you information to help inspire you on your journey on this place called earth.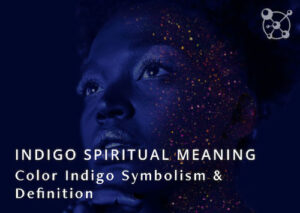 The color indigo is not just a beautiful flower growing in your garden. From ancient times to the modern world, this color has captivated the world with its spiritual and psychological benefits. so much so that it has long been perceived as a magical hue. This article will delve into the many different meanings of the color indigo. We will unravel its spiritual and…Read More»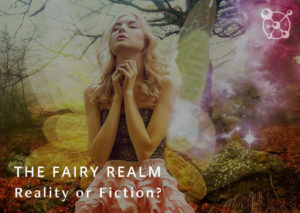 Most of our childhoods are filled with stories about mystical and magical things. We are told stories about mermaids that rule the ocean and how fairies fly through the air catching the light as they flutter by without us even noticing. Few have been lucky enough…Read More»