Drawing upon decades of ground-breaking research, Dolores Cannon's perspective delves deep into the realms of consciousness and past-life regression. She was even lucky enough to have made contact with beings from other dimensions, or extraterrestrials if you will. Her profound insights and unyielding curiosity have led her to a startling conclusion: E.Ts and their interactions with our world have been ongoing since the dawn of creation. And not just Earth's. E.Ts have been around for so much longer, and they have had a part to play in the creation of many planets in the vast universe, known and unknown. It might seem like they are a new-age phenomenon, only coming up in conversation over the last few decades. However, this is simply not the case. We humans just had different ways of describing them throughout the eras of our evolution.
E.Ts Have Always Been a Part of Our Existence
Throughout her extensive career, Dolores Cannon has facilitated countless regression sessions. She helped guide people to tap into their past lives and access forgotten memories buried deep within their unconscious, or subconscious, mind. What emerged from these sessions were astonishing accounts of intergalactic encounters, ancient civilizations, and otherworldly connections. Not only that, but she managed to tap into a connection with these E.Ts. They made contact with her via her clients and spoke through them. This was how she was able to discover everything she was teaching us before she died.
There are many misconceptions surrounding the concept of extraterrestrials. Specifically over when they first came to Earth, and how they are involved with humankind. Most people might assume they are new to our corner of the universe. But, that's simply not true. They have been here from the beginning of our creation. In fact, the E.Ts helped the higher beings with the creation of Earth. In particular, we humans drink the water and breathe the very air they helped create. Dolores learned all of this through the people she worked with. They had managed to regress to a life when all of this was happening. They found themselves living lives as creator beings. The ones responsible for our life here on Earth.
Then, The Planet Could Finally Sustain Life
It is strange to think that extraterrestrials are so feared, or better said, misunderstood by humankind when they have been so involved in our existence. Why do we fear them so much when all we should do is thank them? However, it is easy to understand because we were not really aware of them as being actual E.Ts. Remember, Dolores said that they would walk among us, studying our behavior from our perspective. 
Once the planet had water and air, they raised the land so that life could be more diverse. This meant that it would not be a solely water-based planet. As we know from our Starseed topics, that already existed. It was called Sirius. Earth was coming along nicely, but there were only plants and no living beings like animals. So, the council in charge started working with single-cell organisms. Once they mastered that, they went on to two-cell organisms. This all led up to the point of our creation. Dolores said that the E.Ts told her we would be amused to know what we could have looked like. Our image, in terms of our body's formation, all depended on the air and the atmosphere. There were so many components that led to what we look like today. 
Dolores once asked the E.Ts where they got the cells that life on Earth developed from. Their answer was that it did not matter. They would travel all over the universe, exploring planets on the furthest end, all the while collecting all kinds of cells as they went. It did not matter what kind of cell, but they would bring them back to Earth, and other planets for that matter, and see if they could be combined. Through this, they hoped it would grow into a multi-celled organism that would develop into a plant or an animal. The only thing that mattered was to get life going on Earth. It did not matter what kind of life occurred, just that it did.
What Does God Have To Do With All This?
Many people would read this in shock. Some might not even get to this point of the article because it directly goes against their belief systems. There is nothing to fear about the idea of extraterrestrials, they have done nothing to deserve that. So, for the religious folk, God has a lot to do with all of this. But, the higher beings refer to God as The Source, an infinite and boundless force of love and light that has been the guiding hand behind the creation of our planet and humanity itself. The E.Ts were told by God, or the Source what to do when creating Earth, and us humans, and how to do it.
All of this would have taken eons and eons of time if we were thinking with our human minds. But, to them, time does not exist. Dolores Cannon once laughed as she said to her audience that the higher beings and E.Ts found it funny that humankind are the only species in the entire universe to find a way to measure something that does not exist. 
Interested in becoming a QHHT Practitioner?
Find out how YOU can become a QHHT Practitioner. We offer an entire online course journey to get you started, growing, and achieving your goals.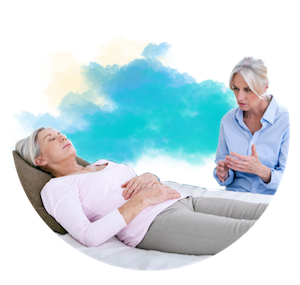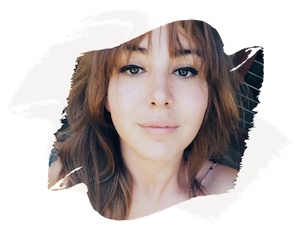 I am a creative and a wanderer. Mysteries and connections are what inspire me to write. While on my path, my purpose is to bring you information to help inspire you on your journey on this place called earth.
Many people are quite familiar with their life path number, destiny numbers, or their personal year numbers. However, not as many understand what the soul number means when they get a numerology reading done. Today we are going to focus on the meaning of soul urge 1, otherwise known as soul…Read More»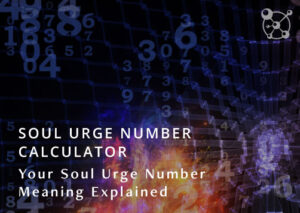 In the world of numerology, the numbers that make up our names hold a profound key to understanding our deepest desires, motivations, and innermost yearnings. These mystical numbers offer a glimpse into the very essence of our souls. Today we are focusing on the soul urge number. Join us on a journey through the world of…Read More»