We all know about empaths, right? The folks who pick up on vibes like it's their superpower. But hey, did you know there's actually more than one type of empath? There are 11 different kinds of empaths. Have you ever heard of a psychometric empath? Well, this article is your introduction to their world—where feelings aren't just in people but also in everyday things.
What is a psychometric empath? Our definition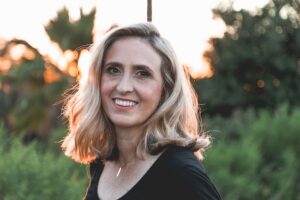 Most people are well aware of what an empath is and some even know about a few of the different types of empath, and many can comfortably call themselves one. An empath is a person who is highly sensitive to the emotions of others. It's almost as if they absorb the feelings of people around them, which can be quite overwhelming in a crowded environment. It's not just about understanding these emotions intellectually; empaths go through the feelings of those they've connected with and experience it as if it's their own. But, in reality, they are simply mirroring the emotions of others.
Now, let's focus on the psychometric empath. This type of empath has a unique ability to read the energy and emotions tied to inanimate objects. When they touch an object, they can feel its aura. They might receive flashes of images, emotions, or impressions related to that object. It's like the object carries a psychic fingerprint of the people who have interacted with it.
For a psychometric empath, holding an old book might bring visions or emotions associated with its previous owners. Their sense of intuition is heightened like no other. Let's say their friend lends them a dress. they might be able to tap into the way that friend felt when she last wore it. They might be able to pick up a photograph and interpret the vibrations they feel as certain emotions.
Psychometric empath purpose
An empath's life purpose is to learn to protect their auric fields from the imposing energies they connect with. They need to learn how to discern between their own emotions and the feelings of others. Additionally, an empath's purpose is to hold space for those who are suffering from negativity. Their emotional intuition creates a healing environment that is greatly needed in the world we live in.
However, the life purpose of a psychometric empath is slightly different. Seeing as their affiliation comes from sensing the vibrations of inanimate objects, places, photographs, and more, their purpose could be to gain a better understanding of people as a whole. Each object they pick up, or every place they visit will carry the energy of so many people. In a sense, they're like the anthropologists of all the empaths. For example, if they pick up something, they can also visualize what happened to it in the past. If it is something traumatic, they can use that visual to help the people involved.
Psychometric powers
To most people, a psychometric empath might come across as if they have superpowers because of how they seem to predict the emotions of their friends simply by holding their clothes. Moreover, some psychometric empaths are sensitive to nature. they feel a great pull towards Earth, and they feel her vibration. they can tell whether the ocean is angry or peaceful, or if a forest is feeling mysterious. So, yes, you could call them superpowers because they are truly amazing and unique abilities. But, a psychometric empath's powers are better described as strong spiritual a connection to the vibration of objects, or the world around them.
Psychometric empath signs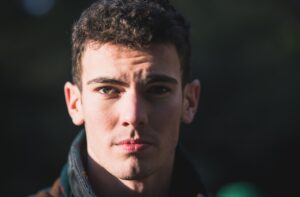 If what you have read here feels familiar to you, and you think you might be a psychometric empath, here are some signs that might help you confirm your hunch. You never know, you might have always known this deep down, but a little confirmation goes a long way.
You love nature
One of the symptoms, if you can call it that, is having a deep connection with Mother Nature. They love taking walks in the forest or along the beach. Oftentimes, they will be barefoot so they can connect to Earth and feel its energy. They can perceive the vibration of the planet in ways others cannot comprehend.
You show an interest in history
Psychometric empaths tend to love everything to do with history. This is spurred on by their ability to see the history embedded in objects. It's not just about curiosity; it's a desire to understand the significance of the sensations they experience when interacting with particular items.
You have a wild imagination
Psychometric empaths have a remarkable imagination. When they encounter an object or hear a story, they possess the ability to vividly visualize the events and emotions associated with it. In certain cases, if the connection is particularly strong, you might even glimpse into the future of that object.
You are highly intuitive
Psychometric empaths are extremely intuitive. They always seem to know what is going on behind the scenes. This makes them seem psychic to their friends because they often say things or ask questions about how they're feeling. Or, they can predict how a situation will play out. Psychometric empaths will let their gut feelings guide them through life with a trust that many would admire.
You feel emotions from pictures and objects
A psychometric empath will pick up a random object and feel the energy that resides within it. This might be a piece of clothing, and the psychometric empath might tap into how the previous owner felt when they wore it last. Or, maybe it is someone's grandmother's favorite teapot. Moreover, a psychometric empath can look at a picture and feel the emotions of the people in it.
Places have certain energies in them
Psychometric empaths will describe a place with a certain feeling or frequency. Most people are unable to perceive this, but the psychometric empath's ability affects how they perceive the world around them. When they walk into a room or visit a new place, they can feel whether the energy is positive, or if it's filled with negativity.
Psychometric traits & characteristics
Now that you know what exactly a psychometric empath is, as well as learned how to recognize one, it might be a great time to talk about and learn about psychometric empath characteristics. Here are a few psychometric empath traits that might further confirm your own abilities or those of your friends.
Intuitive
Psychometric empaths possess a strong intuitive sense, allowing them to grasp insights beyond the obvious. Their intuition serves as a guide, helping them navigate the emotions connected to objects. Additionally, their ability to feel people and even places enhances their intuition.
Imaginative
With a rich and vivid imagination, psychometric empaths can bring to life the energies within the objects. With this ability, they can almost see future possibilities hidden within the objects they touch, adding a layer of creativity to their empathic experiences.
Sensitive
Psychometric empaths embody heightened sensitivity, not just to their own emotions but also to the energies embedded in objects. Moreover, they are constantly perceiving emotional vibrations from their environment. This acute emotional awareness allows them to pick up on even the subtlest shifts in the emotional atmosphere surrounding them.
Curious about everything
Driven by an insatiable curiosity, they seek to uncover the meaning and stories behind the emotions they sense, constantly exploring the depths of their empathic abilities.
Avoids Drama or Negative energy
Psychometric empaths often prefer harmony and positivity. This is because they are very sensitive to negative vibes. They steer clear of unnecessary drama and negativity, choosing environments that allow them to maintain a balance in their emotional well-being.
Emotional
Their empathic nature extends beyond understanding emotions to actually feeling them deeply. They can immerse themselves in the emotional experiences associated with objects. This can be quite overwhelming at times, especially when it comes unexpectedly.
The psychometric empath awakening
After reading this article, do not be surprised if you find yourself in a psychometric awakening. This might have been the trigger you needed to realize you've had these abilities all along without even realizing it. If you have already started your awakening process, you might have realized how tumultuous it can feel. Your emotions will be running high, and you might not feel like you're in control most of the time. The idea here is to just allow the energies to come in and out. Recognize them when you perceive them and make sure you remind yourself which emotions actually come from you as you learn about how to know if you're an empath. Acknowledgment is one of the best things you can do for your psychometric empathy awakening.
Our conclusion on psychometric empaths
As you can tell, a psychometric empath is unique and extremely powerful in their ability to perceive the emotions left behind in inanimate objects, places, and pictures. They can learn so much about people through this ability which enhances their ability to predict the outcome of situations. Psychometric empaths are extremely intuitive and they always let that gut voice guide them through life. Try our what kind of empath am I test next!
Resources
https://spiritnourishment.com/psychometric-empath/
https://candidhaven.com/empath/types/psychometric-empath/
https://herway.net/different-types-of-empaths/
https://www.masterclass.com/articles/what-is-an-empath#7iK6zgKI0UyUuLQjnjoZzC
Interested in becoming a QHHT Practitioner?
Find out how YOU can become a QHHT Practitioner. We offer an entire online course journey to get you started, growing, and achieving your goals.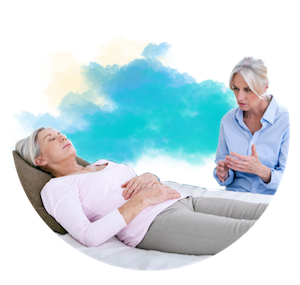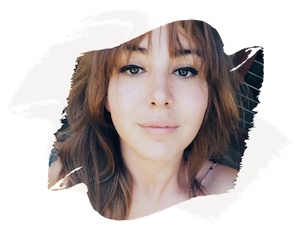 I am a creative and a wanderer. Mysteries and connections are what inspire me to write. While on my path, my purpose is to bring you information to help inspire you on your journey on this place called earth.
Many people are quite familiar with their life path number, destiny numbers, or their personal year numbers. However, not as many understand what the soul number means when they get a numerology reading done. Today we are going to focus on the meaning of soul urge 1, otherwise known as soul…Read More»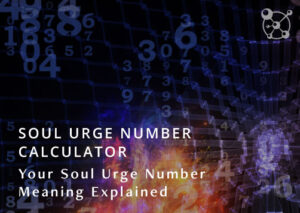 In the world of numerology, the numbers that make up our names hold a profound key to understanding our deepest desires, motivations, and innermost yearnings. These mystical numbers offer a glimpse into the very essence of our souls. Today we are focusing on the soul urge number. Join us on a journey through the world of…Read More»