Thoughts have been revolving a lot about the power of manifesting for the new year ahead. And with this, that life design, the bringing into the dream life that you consistently do. If you could imagine your dream life and think about all the places that you wish to go to, or the types of people you want to be around, the types of energies you wish to feel, what you do for work, and what you do for play. The aim is to see everything with as much clarity and vivaciousness as possible because that is what makes everything seem more alive. Whatever you can make feel more alive in your imagination, the more real it will feel for you in your human life.
This is one of the foundations of our realities, and understanding this will help you manifest all that you desire to come into your life. It is imperative to see the good in the world because if you can change the way that you see your reality even just the smallest amount more positively, the change that your path takes is surmountable. We are all transformers, transforming the darkness into light, and shining possibilities into your life and into other people's lives. It may not seem so obvious at first, but if you are trying to make a change for the better, all you need to do is make small transformations each day. Each one of those is a catalyst for more positive transformations. In this period of awakening, the spiritual path is not as murky as it was before. We are so blessed to be experiencing this during this timeline where we are able to express ourselves and our spirituality without fearing being killed for it like what might have happened in our ancient past.
We have all come a long way from our previous lives, and mindsets, where the possibilities we speak of within the world of QHHT are no longer seen as this taboo topic. For that, you have never been as powerful as you are right in this present moment. You have always been powerful, but in this very moment, there is some clarity. Presently, we are getting to a place where widespread change is becoming more and more obvious, and the role that could be yours to take on. To lead by example, to do good for the world around us, to work from your heart energy as opposed to your ego. Your path is more clear, without as much dissonance to prevent you from exploring your passions. There are a few questions that came forward recently, and they were important enough that we felt the need to clarify their answers here. All questions asked are leading you toward a brighter future.
How to Not Let Someone Else's Toxicity Affect You
No matter what you are doing in life, and how the toxic energy fronts you, this all goes back to the idea of manifesting. Let's say you are an artist like a songwriter, you could apply what you do for work into your life because you are your own songwriter. No one else can write lyrics to your song to change how it is, that is all up to you. If you are experiencing toxic energy from someone, then it is something you have written, but you can rewrite their part or that section of the lyrics so that their energy no longer affects you. You do not have to include that in your life. It might be their choice to be this toxic person, but it is your choice to let them in.
One method to kick-start this process of rewriting, is to allow the feelings to come through. Put it out there in front of your mind's eye and look at it. Once you are satisfied, you can put them inside a box, and then compartmentalize it somewhere within your mind so that it is no longer in the forefront of your mind, and you are not thinking of it constantly. You can pull that box back out from time to time and go through the contents, but it does not need to consume you every moment. You are in charge of your mind, so the toxic person cannot control you. Likewise, you just need to let go, when the time comes.
How Do You Turn Off Fear?
Fear is better when you understand it, rather than wanting to turn it off. Fear has a purpose in your life, it is there for a reason. When you fear irrationally, that is there for a reason, because the more you push it away, the bigger that fear will get. Fear has a message for you, and if you do not look at it, then the message will not become clear to you. If you want to overcome your fear, now that is a different story. You can start with acknowledging it. You will be amazed that you can almost talk to your fear and learn to understand it, and that is what will lead to it disappearing, rather than taking over every part of your life.
Final Thoughts
This year has definitely been one of the most challenging years for every single one of us. Not one person was alone in their journey, regardless of how different each of the journeys we are experiencing are. It is so important for us to practice compassion and unconditional empathy with everyone, no matter the experience. QHHT can help you face those fears so that you integrate them into your life, and it can help you realize your true power of manifestation.
Would QHHT be a good option for you? Try out our quiz to find out – you might be pleasantly surprised!
Interested in becoming a QHHT Practitioner?
Find out how YOU can become a QHHT Practitioner. We offer an entire online course journey to get you started, growing, and achieving your goals.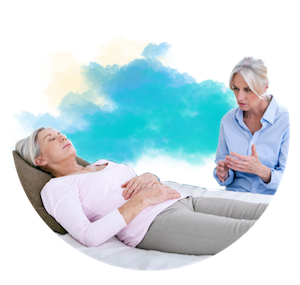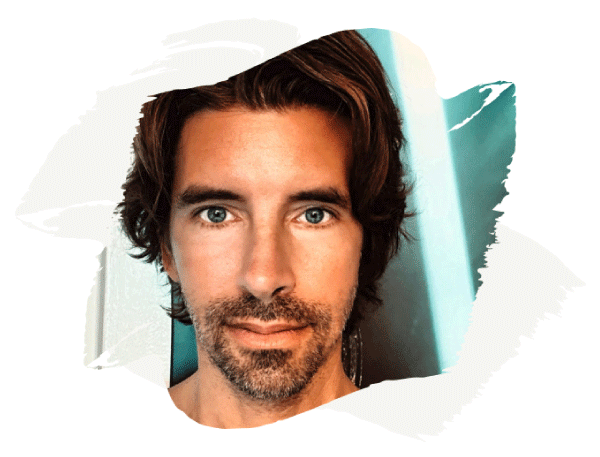 "The purpose of my life is to be a vivacious and highly abundant business and spiritual maverick. Bringing the highest level of consciousness into the world for the greatest good."
Spiritual love might sound like some new-age concept. But, in reality, it is the ultimate connection between two people. Today we are going to take a deep dive into this kind of divine connection. We will give our definition of what a spiritual relationship is, explain the difference between a romantic relationship and a spiritually inclined…Read More»
Society expects a lot from us. Starting thousands of years ago, genders were given certain roles to play, and our age is meant to define our way of living. Julia Cannon recently celebrated her birthday and was left with a realization that she certainly does not feel her age. However, this is a direct result…Read More»