Today you are in for a real treat! The concept we are discussing is truly near and dear to our hearts because it is at the core of what we do here in the QHHT world. Hypnosis is such a fascinating and diverse topic so it is interesting to sort of zoom out a little bit  to see all the various branches that you can follow in line with it, and then to zoom back in and explore those branches in all their intricacy.
Some QHHT History
Firstly, if you did not know yet, you should be aware that Dolores Cannon was introduced to the knowledge she brought forth to the world by her husband, Johnny Cannon. When he passed away, she felt the world needed to know this information so she wrote a multitude of books, and formulated a course to help teach those who are interested in hypnosis, or QHHT the ability to help others with their energetic difficulties. 
If you have ever read the book, Five Lives Remembered, written by Dolores cannon herself, you might be aware of how pivotal that was for the world, in terms of hypnosis. It was written during the 60s so it was still pretty new, even to the Cannon family. This book describes how Johnny and Dolores were working on a woman with nervous eating habits and they hoped that hypnosis would soothe her nerves so that she would stop eating to self-soothe. She ended up being such a great candidate that she ended up lipping into a life before this one, in the 1920s.  Can you just imagine the impact this session had on the Cannons? 
What Does Deep Hypnosis Look Like?
Contrary to popular belief, hypnosis does not mean that you are going to have what reminds you of your craziest hallucination, or some virtual reality game (although that would be epic!). There are so many varying expectations that people still have over what they think hypnosis will feel or look like. We urge you to let go of all preconceived expectations of this practice because it is no stage hypnosis performed for your entertainment.
Deep hypnosis will feel different for everyone, but it will have some main similarities. The core similarity is that you will be aware the entire time you are under hypnosis, if not more than usual. Most people remember everything from their sessions, down to the smallest detail because of their heightened sense of awareness. Luckily, most QHHT practitioners will record your session so that you can go back and listen to them in case your mind forgot about an important detail momentarily. The recordings are also a great way for you to hear how you react to certain situations. 
Determining the Important Messages
It might be difficult for some of you to accept what is real and what is not when it comes to past life hypnosis. We are so easily convinced by our own egos that what we are seeing is something that our minds subliminally picked up somewhere along the line. How do you know what's real and what's not in your hypnosis session? And then, how do you interoperate the messages  that  are given to you.
Being such intricately unique human beings, there is no possible way for your hypnotherapist to understand the little things that go through your mind. You know how you speak and the mannerisms you live by. Take note of the life you are tapping into, in terms of the way you speak, the way you dress, and the little things that might point you in various directions.  There will be relevancy to you in some way or the other. 
"I Can Never Be Hypnotized"
Now this is a bold and broad statement. One that every QHHT practitioner grits their teeth when they hear. There is not one person who cannot be hypnotised , but the definition by which you understand hypnosis might be leading you to believe you cannot be hypnotised at all. Like we have mentioned, hypnosis is different for each of us, but you will be surprised how many times a day you hypnotise yourself without even realizing it.  
Beta brain waves are the high powered and alert frequencies that shows our brain in full activity if thought processing. This is usually how most people assume hypnosis will be, especially after telling them that they will be aware throughout their whole hypnosis session. The good news is, you do not need to always be on high-powered beta mode. Even if there is a dilemma, you do not always have to think it through and persevere through occasionally painful thoughts. Sometimes it is okay to allow your beta or theta brainwaves to take over, and relax your mind. This relaxed sense of hypnotism where it seems like your mind is blank is often exactly what your brain needs to solve the problem you are facing. 
Find Who You Were In a Past Life!
There have been studies done where even just watching television is a clean and simple method for slipping into hypnosis. That means that simply zoning out in a daydream is a form of hypnosis. Since this realization occurred, it has become known how easy it is to tap into the information shared to us by the higher dimensional beings through the various past (or present) lives that we are living simultaneously. 
If you have gone into hypnosis, or attempted self-hypnosis, and you managed to tap into a life where you are not human, then it might be a life worth noting. You could have been pretty much anything in your past lives, from a rock, to a water molecule, any kind of animal – anything! Each type of life has its own lessons that we absorb so that we can tap into those energies when needed. 
Hypnosis is truly remarkable, you might not have realized how frequently you do it! Let's find out just how often you self-hypnotize by trying out this quiz!
Interested in becoming a QHHT Practitioner?
Find out how YOU can become a QHHT Practitioner. We offer an entire online course journey to get you started, growing, and achieving your goals.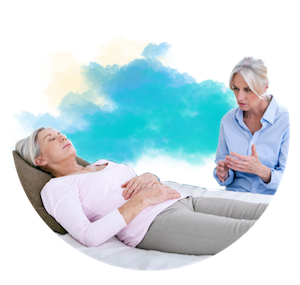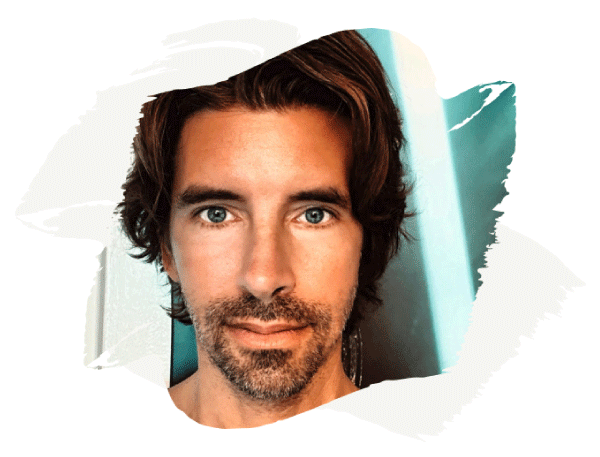 "The purpose of my life is to be a vivacious and highly abundant business and spiritual maverick. Bringing the highest level of consciousness into the world for the greatest good."
We all have one of those friends that seems to simply light up the room when they walk in. The kind that can crush your bad mood simply with a smile. Could they be a lightworker? They are those whose life purpose is to raise the level of consciousness with light. In this article, we are going to find out the answer to the…Read More»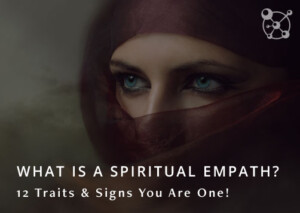 What is a spiritual empath? Many of us have had a friend at some point in our lives that claimed they could sense spirits or angels. Maybe that friend is you. Spiritual empaths are not only sensitive to other people's emotions, but they can sense when beings of the spirit realm are present. In this…Read More»