Hypnosis has not always had the best stigma in and amongst mental health professionals. In the past it has been confused with stage hypnosis, which is not the same thing at all. If you are curious to know what you might be able to benefit from by undergoing hypnotherapy, then take a look at this list of things hypnosis can help with.
What is hypnosis used for
Hypnosis is used for a myriad of things and there are many different types of hypnosis! It could be for things like boosting your self-esteem, or it could be to unearth blocked memories from a traumatic past event. No matter the reason, there is something for all to appreciate from this form of psychotherapy that induces you into a hypnotic state. This hypnotic trance like state is where you awareness is on hyper drive. the therapist will use hypnotic suggestion to lead you toward realizations that help resolve the issue.
Contrary to popular belief, you are in control of your body the entire time, so you cannot be made to do anything you do not what to. This makes hypnosis entirely up to you, because it will only work if you let it.
Here is a list of the benefits:
Weight loss
Smoking cessation
Allergy Relief
Resolving phobias
Teaching pain management for general and chronic pain
Stage fright
Self confidence
Self expression
Eating disorders
Emotional issues like anger management, anxiety and depression
Drug addiction
High and low blood pressure
IBS relief
Stop Babies from thumb sucking or bed wetting
Manage OCD symptoms
Insomnia
Regression Therapy
You might want to find a recommended hypnotherapist, but you can also attempt self-hypnosis. If you choose the latter, make sure you are not doing it for something that needs a therapist's guidance, and make sure you are well trained before you do so. One of the many benefits of hypnotherapy is there are no side effects that usually come with taking prescribed medication. You may wonder "can hypnosis change your personality"? And the answer may surprise you.
Disclaimer: There are many healthcare professionals that have incorporated it into their therapy techniques. Psychotherapists have also be known to use hypnosis with their cognitive behavioral Therapy, CBT.
List of things hypnosis can help with: top 12 explored
Here is a detailed description of how hypnosis helps these facets of our life. Hypnosis can help you in many ways, so keep reading to find out more about what this form of therapy could do for you! Your overal well-being depends on it!
Weight loss
Losing weight is a journey that never ends for some people. A lot of us are not blessed with extremely fast metabolisms, which makes gaining weight far too easy. Then, there are those who gorge themselves at every meal – we have all been there. Hypnosis can help you regain control of your cravings and self-control. This can help you eat the appropriate sized portions at every meal, and understand that a second helping might taste great, but it is not necessary.
Treating Allergy Symptoms
There have been studies done on the treatment of allergy symptoms with some hypnosis help. The results showed positively for relieving hay fever symptoms like congestion and itchy eyes. Wolf Langewitz of the University Hospital Basel, Switzerland, says that one must focus their mind on an environment that is full of your allergy causers.
Pain Management
Pain is a very controlling factor. It is not the easiest thing to get out of your mind, but with hypnosis, you might have a chance.
Self Confidence and Self Expression
Having confidence is one of the most important things to have. It is what enables your ability to express yourself without hesitation, or try out new things, or taking that leap in life without fear holding you back. Your confidence levels could very much be improved with some hypnosis techniques that can help break down any barriers you may have created tat prevent you from expressing in any way.
Dealing With Emotional Issues
Emotional issues are a tough one. They come in many different forms and result in multiple behavioral patterns that are seemingly unrelated. Anxiety can cause avoidance problems, panic attacks, or various coping mechanisms like nail biting. You can use hypnosis techniques when you are feeling anxious to try and manage those behavioral patterns, or when you feel an anxiety attach brewing.
Depression is another version of an emotional issue that can be helped with some hypnosis sessions.
Addiction
Addiction is one of the most popular reasons why people seek out help from hypnotherapists. Often addiction is a symptom of a much larger issue, and that is your body's coping mechanism- an escape.
Hypnosis can help resolve those issues, while curbing the cravings you feel throughout. You could be addicted to anything, but one of the biggest is smoking cessation .
Eating Disorders
An eating disorder could be overeating or under eating, whatever your issue is, hypnosis can help you control those taste buds of yours from controlling your appetite, or it can boost it.
Irritable Bowel Syndrome, IBS
There are many physical problems that hypnosis can assist with, but IBS is one in in the lead. A lot of the time IBS is controlled by your stress levels, so you can apply the relaxation techniques when your stomach is in spasms, or as a preventative.
Insomnia
Insomnia can be the most frustratingly debilitating thing to happen to us. there are some who are natural night owls, and then there are some who just want a good night's rest, but no matter how hard they try to quit their mind, it is nearly impossible. You can practice self hypnosis sessions before bed which can help to put you in the relaxed state you need for peaceful sleep. It can help you complete you REM cycle so that you mind is well rested.
Regression Therapy
When we go through life, our mind is unable to process everything at once. It pushes those memories into our subconscious so that we can properly process what is important. This happens especially when we go through a traumatic event, and we subconsciously hide those stressful memories from our conscious mind.
This can cause strange behaviors, which our defense mechanisms create as a way to avoid the pain caused by those memories. Hypnotherapy for this is called regression therapy, and it can help us access those memories so we can resolve the trauma. If the traumatic event happened at a young age, the treatment is called age regression.
This might be so, but there are some therapists who are convinced that anything "remembered" during hypnosis are actually false memories.
Remember that hypnosis is dependent on whether or not you have opened you mind and heart to it. Not every person will have the same reaction, because everyone's situations are unique.
Hypnosis uses list: Key takeaways
As you can see there is a myriad of ailments and issues that you could look toward hypnosis for help with. There are many more that are not included in this list, of course, We added the ones that we deem the most common.
Resources
Interested in becoming a QHHT Practitioner?
Find out how YOU can become a QHHT Practitioner. We offer an entire online course journey to get you started, growing, and achieving your goals.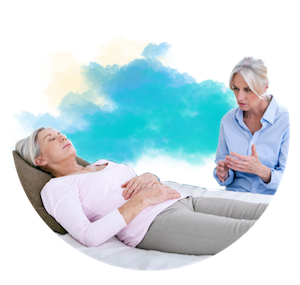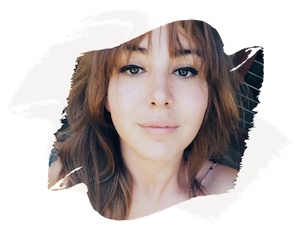 I am a creative and a wanderer. Mysteries and connections are what inspire me to write. While on my path, my purpose is to bring you information to help inspire you on your journey on this place called earth.
Hypnosis has not always had the best stigma in and amongst mental health professionals. In the past it has been confused with stage hypnosis, which is not the same thing at all. If you are curious to know what you might be able to benefit from by undergoing hypnotherapy, then take a look at…Read More»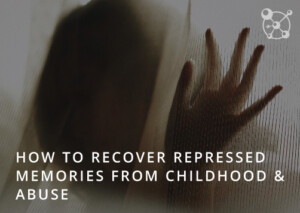 Have you ever found yourself avoiding certain situations without having a specific reason for it? Maybe you have noticed behavioral patterns that make no sense to you. You probably have some repressed memories hidden somewhere within your mind, and by the end of this article you will know…Read More»