The scorpion is a creature that has both fascinated and frightened people from all over the world. But, this hasn't always been the case. In ancient times, scorpions held so much more meaning than the modern world's perspective of them. Our ancestors revered them for their connection to the underworld and the spirit realm. Amongst all the myths and legends surrounding scorpions, they have many messages to give us. So, we ask you to step into the unknown for this article delves into the many facts about scorpions and the layers of their mysterious and spiritual essence.
Scorpion spiritual meaning defined
Scorpions are nothing short of symbolic meanings. Across the globe, different cultures and religions revered them for various spiritual reasons. They were, and still are today, seen as guardians of the secrets of the underworld, symbols of protection, courage, power, and defense. They are also associated with death and rebirth, or life and death. Moreover, they are seen as animals that can bring an end to old habits so you can empower yourself and progress in life.
Scorpion spirit animal
Spirit animals possess certain characteristics that you relate to within yourself. They will show up when you need reminders of those attributes, but also if you are not being mindful of your ways. If a scorpion as a spirit animal appears to you, the spirit guides are showing you that you need to let go of what no longer serves you. Moreover, they are symbols of transformation, revealing that you are about to enter into a spiritual awakening. If you have already begun the journey to enlightenment, the scorpion spirit animal is showing you the way. Those born with scorpion energy will be highly resilient people who thrive off having enough alone time to recharge their batteries. Keen to find out what your spirit animal is? Try our free spirit animal quiz.
Scorpion animal totem
If you have a scorpion totem animal, you will be extremely intuitive. You will pick up on things that most people overlook. Scorpions teach you how to defend yourselves, as well as how to protect your loved ones. Scorpion totem animals ask you to delve into your inner self and meditate more. There are lessons you need to draw from your past lives that can help your current life. 
Scorpion power animal
Invoking the energy of a scorpion power animal is very powerful. They can help with facilitating determination in your endeavors and resilience to harsh situations. Unlike the bee, the scorpion does not hurt itself when it stings someone. So, as a power animal, they serve as reminders that you are in control, and only you can allow the negativity, or poison, into your life. 
Scorpion symbolism meanings in history and culture
What do scorpions represent spiritually for cultures around the world? Well, there is no shortage of scorpion symbology, and each culture has a different view. What do scorpions symbolize historically? They have, and still are, held highly in regard for their connection to the spirit realm and many people still view them as symbols for protection.
Native Americans
In Native American culture, scorpions were seen as a medicine in both physical and spiritual ways. In terms of health, the shamans used their venom to make antidotes for poisons. Spiritually, they were emblems of the rituals they would practice. The scorpions were used to grant them access to the spirit realm.
Greek Culture
In ancient times, the Greeks honored scorpions for their connection to their goddess of fertility and all wild animals, Artemis. Scorpions were seen as creatures inhabiting the untamed and mysterious realms of nature, embodying the wild and primal aspects of life.
Egyptians
Ancient Egyptians held scorpions highly in regard, and still do to this day. They Saw scorpions as the embodiment of life and death. To them, they were the guides that walked with souls on their way to the underworld.
Christianity
The Bible describes the scorpion as the representation of both malevolence and suffering. Within the verses, you'll read that the scorpion's sting is a source of profound torment and anguish for its recipient, thus to Christians, the scorpion could mean the Devil himself.
Islam
In Islamic mythology, the scorpion is a symbol of protection. Art was curated for the Kings to showcase their triumph of good over evil. Additionally, they were associated with sexuality.
Celtic cultures
In Celtic culture, the scorpion had much spiritual significance. Being stung by a scorpion can be deadly, and they hide away under rocks making them elusive and hard to find. For this reason, they believed they were seen as warning of danger, or evil spirits.
What does seeing a scorpion mean spiritually in everyday life and objects?
Scorpions are natural wonders of this world. Even to this day, the spiritual meaning of scorpions is held highly in regard. They will show up in random life situations to share their wisdom with those that need it. All you need to do is learn to recognize the significance. So, what does a scorpion represent spiritually in everyday circumstances? Here are a few examples.
Seeing a scorpion in the house meaning
Scorpions are not usually found indoors, so when a scorpion appears in your home can hold spiritual significance. So, what does it mean when you find a scorpion in your house? For centuries, various cultures revered scorpions for their connection to the underworld. In this case, they are hinting that it's time for some introspective shadow work. Moreover, finding a scorpion in your house might mean that you need to set stronger boundaries with your loved ones. A family member or a loved one might be taking advantage of your kindness.
What does it mean when a scorpion crosses your path?
When a scorpion crosses your path, they are asking you to keep your eyes open for opportunities. Change is coming, and they are there to facilitate our transformational journey. All you have to do is be open and ready for whatever comes your way.
What does it mean if I keep seeing scorpions repeatedly?
Seeing a scorpion repeatedly means you have been ignoring the signs from your higher self, or that you've been oblivious to something in your life that needs changing. It might symbolize a call for personal growth and positive change, urging you to confront your shadow self. Or it could serve as a warning to be vigilant against potential threats. The symbolism of the scorpion is also based on duality, so they are emphasizing the importance of maintaining a balance between positive and negative energies.
Scorpion necklace meaning
Being venomous and deadly thanks to their stinger, the scorpion is often seen as a symbol of protection. Or as a warning of evil spirits. Their energy can be represented by those who wear scorpion necklaces. However, scorpions can also symbolize transformation or spiritual enlightenment. So, they can be worn as talismans guiding them through the turmoil of a spiritual awakening. 
Scorpions Sting Meaning
Being stung by a scorpion is not necessarily deadly, but it sure does hurt. Spiritually, if a scorpion stings you, your higher self might be sending you a reminder to be mindful of how you are treating other people. Maybe you said something you regret to someone, and this is your calling to make amends. It also might be a message to protect yourself because someone might be hurting you and you have been too stubborn to recognize the signs of verbal abuse.
Scorpion dream meaning
If you see a scorpion in your dream, understand that your higher self is trying to get you to embrace change and rid yourself of old habits. they are calling for you to make room in your heart for new opportunities to fill the space. They might also come as a warning to be weary of what you're saying. Maybe you have been too harsh on someone in your waking world and hurt their feelings. Or, it could be that someone has hurt you. If it's the latter, they are reminding you that you are never alone. Your spirit guides are always with you. 
Scorpion meanings according to color
The meaning of scorpions and the message they are trying to give you can be narrowed down according to their color. Bear in mind that these meanings can vary from culture to culture. Here are some examples of what the different colored scorpions are trying to teach you.
Black scorpion
What does a black scorpion mean spiritually? Black represents the mysterious aspects of life and the shadow side of yourself. This means the parts that you are not yet ready to come to terms with. Black scorpions ask you to look at how you have been behaving around others. Maybe you have been mistreating your peers without realizing it. They are also a message from your spirit guides that the past is the past, and you need to forgive and let go of what no longer serves you.
White scorpion
White is the color of purity, peace, spirituality, and rebirth. In a white scorpion's case, they generally come as a reminder that there is light at the end of the tunnel. Your troubled times might seem overwhelming now, but there is a lesson behind the madness and you will be more enlightened by the experience. Additionally, they could be a sign of hope for those parents who are trying to conceive. your efforts may be fruitful after all.
brown scorpion
Brown is a grounding color that gives off feelings of strength and dependability. So, a brown scorpion could be sending you messages that you need to tap into your inner strength. you have not lost it, you just need to find ways to bring it out from the shadows. 
Red Scorpion
Red is the color of passion and desire. A Red scorpion is a calling for you to find something that sparks passion and happiness. If you are currently in a relationship, you may have noticed the intimacy between you has dwindled, but the spirit guides are urging you to find ways to reignite that fire. On the other hand, red scorpions may also be a warning that you have unwarranted or unhealthy desires for someone you should not. 
Yellow scorpion
Yellow is the color of abundance. For many people this means wealth. So, if you are unemployed or looking for the next best business adventure, you want to keep an eye out for yellow scorpions. If you see one, your money struggles might soon come to an end. 
What do scorpions symbolize spiritually? Our conclusion
 As we've journeyed through diverse cultures, beliefs, and mythologies, it becomes clear that the spiritual meaning of seeing a scorpion is based on duality. They represent the balance of good and evil, as well as life and death. Moreover, they are pure reminders that change is inevitable, and we need to embrace the ebbs and flows of life with mindfulness and an open heart. Don't forget to read our spirit animals list to find out more about the spiritual meaning of other animals and creatures.
 Resources:
Interested in becoming a QHHT Practitioner?
Find out how YOU can become a QHHT Practitioner. We offer an entire online course journey to get you started, growing, and achieving your goals.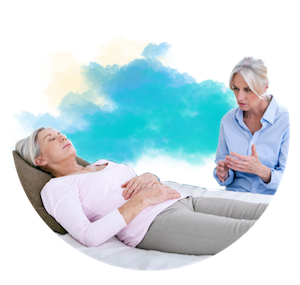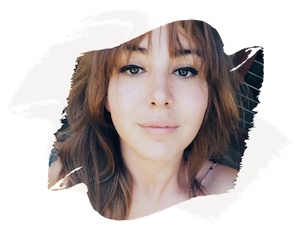 I am a creative and a wanderer. Mysteries and connections are what inspire me to write. While on my path, my purpose is to bring you information to help inspire you on your journey on this place called earth.
Many people are quite familiar with their life path number, destiny numbers, or their personal year numbers. However, not as many understand what the soul number means when they get a numerology reading done. Today we are going to focus on the meaning of soul urge 1, otherwise known as soul…Read More»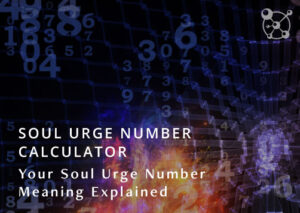 In the world of numerology, the numbers that make up our names hold a profound key to understanding our deepest desires, motivations, and innermost yearnings. These mystical numbers offer a glimpse into the very essence of our souls. Today we are focusing on the soul urge number. Join us on a journey through the world of…Read More»