In the world of numerology, the numbers that make up our names hold a profound key to understanding our deepest desires, motivations, and innermost yearnings. These mystical numbers offer a glimpse into the very essence of our souls. Today we are focusing on the soul urge number. Join us on a journey through the world of numerology. We will explain what a soul urge number means for each person, and how to calculate it for yourself. We will even include a numerology soul urge number calculator for you to use if this is something you prefer. Now, let's begin a process of self-discovery!
What is a soul urge number?
Your soul urge number is one of the most descriptive numbers in your numerology chart. It reveals your innermost desires. The part of you that provides the inspiration to reach for your dreams. Moreover, it can show you what motivates you in life and how your interactions with others play out.
When it comes to numerology numbers and their meanings most people talk about your life path number, expression or destiny number, personality number, or birthday number. Each has a description about yourself, that helps you understand your purpose in life. However, not as many people are aware of the soul urge number.
So, what is it? Your soul urge number is derived from the vowels in your full birth name. Th
e consonants used to spell your name have a much more direct and firm frequency. Whereas, your soul urge number comes from the vowels present in the name. The vowel sounds in the syllable have a softer sound and energy to them. So, your soul urge number describes the tender aspects of your personality. How you love and what your vulnerabilities are. 
Additionally, the soul urge number tells you about the intention you carry with each interaction, and what motivates you to do and be better. The choices you make in life are highly influenced by your name numerology, but especially when it comes to your soul urge number. 
So, what is a heart's desire number?
The Heart's Desire Number and the Soul Urge Number are essentially the same in numerology, and they represent a person's greatest desires, passions, and motivations behind many of their actions. These two terms are often used, where some prefer soul urge, and others use heart's desire. Both are calculated based on the vowels in your full birth name. 
Soul urge number calculator
To begin your journey of self-discovery, we have created a soul urge, or heart desire number calculator for you to use. The free numerology calculator will help reveal aspects about yourself that you thought were hidden. But, once you read the results, you'll realize you knew it all along. 
How to use our soul urge calculator
In order to calculate the soul urge number for yourself or any of your loved ones, all you have to do is enter your full name at birth into the respective sections. Then, click "calculate" on the number char calculator, and let the number calculator; work for you. The results will appear, and you will enter into a world of self-discovery.
Soul Urge Number Calculator
Enter your full birth name (including all middle names) to calculate your soul urge number and find out what it means.
What is my soul urge number meaning?
In numerology, each number represents a certain meaning. Both the vowel or a consonant are dealt with the same. In terms of your soul urge numbers. The vowel letters are assigned a number which all adds up to get a single digit. Unless yours is a master number.
1
If you have soul urge number 1, you are a person who thrives off independence and autonomy. Soul number 1 means you are a natural-born leader, and you give your best effort in all of your activities. This makes you expect the same from everyone else which can lead to disappointment. But, it can also be inspiring to those around you. 
2
If you have soul number 2, you thrive off harmony, balance, and diplomacy. You let your heart lead in the directions you want to take, and you are constantly working on your relationship with yourself and those around you. You are a social butterfly, which means you need to get out there and surround yourself with good people.
3 
If you have soul urge number 3 you are expressive and creative, you have a deep desire for self-expression through art, communication, or performance. Soul number 3 seeks joy and inspiration in life, often finding it through creativity and social interaction.
4
If you have soul number 4, you are grounded and practical, your inner drive is for stability, order, and tangible accomplishments. Soul urge number four people find fulfillment in building strong foundations and making a lasting impact through hard work.
5
If you have soul urge number 5, you are the kind of person who craves freedom, adventure, and variety in life. Soul number 5 means you are constantly seeking new experiences and embracing change. Your inner desire is to explore and expand your horizons, often resisting routine and limitations.
6
If you have soul urge number 6 you thrive through your nurturing nature. People know you for being responsible and your soul's yearning is to create harmony and provide care for loved ones. This makes soul number 6 people natural counsellors or mediators in conflict. You find fulfillment in family life, healing, and supporting others. This often embodies a sense of duty.
7
If you have soul urge number 7, you have a deep desire for inner wisdom and you thrive off introspection and spiritual growth. Soul number 7 means your soul seeks knowledge and understanding, often finding fulfillment through solitary pursuits and meditation.
8
If you have soul urge number 8, you are driven by a desire for success. Soul number 7 means you get a kick out of the material side of life and you crave financial security. Your inner motivation centers around achievement and the attainment of power and influence.
9
If you have soul urge number 9, you are compassionate towards everyone, even those you do not know. This makes you a humanitarian. Soul number 9 means your soul's yearning is to make a positive impact on the world.
11/2
If you have soul urge numbers 11/2, you are eager to raise the vibration of humanity, especially the ones closest to you. master number 11 people are highly intuitive, which gives you insight into things most people overlook. Your inner desire combines the traits of 1 and 2, aiming for leadership while you also nurture deep connections.
22/4
If you have soul urge numbers 22/4, understand you are the master builder. You aspire to create something great for your future. Soul number 22 /4 means you are particularly ambitious in your dreams, yet there is little doubt you will make them into realities. 
33/6
If you have soul urge number 33/6, you are the master teacher. This means soul number 33 your drive in life is to uplift the people you meet along the way. You strive towards empowering communities and making the world a better place.
How to calculate soul urge number manually
Not all people like to rely on technology to do the work for them. Moreover, sometimes it's nice to be able to work out what the soul urge number is of the person you just met, and maybe there is no internet connection where you are. So, this next section will teach you how to become your own number chart calculator. We will explain how to find your soul urge number all by yourself. so, if you are eager to learn how to calculate your soul urge number using numerology alphabet numbers manually, keep reading!
1. write down your full birth name
The first thing you need to do is write down the full birth name that was given the day you were born. Use your full name. So, this includes your first name, middle name, and your last name. If you happen to be a Senior or a Junior, then leave those out.
Moreover, there is the question of whether or not the letter "y" is included. According to various numerologists, the letter "Y" serves as a vowel, if it makes up an entire syllable without any other vowels in the same syllable. So, names like Byrone, Mary, or Lynne would be good examples. However, if the letter "Y" is accompanied by another vowel, like Kayley, or Murray, they do not count. Lastly, the letter "Y" is not considered a vowel if the sound if the letter has a soft sound. Names like Yolandi.
2. Highlight all the vowel letters in your name
The next thing you must do is highlight all the vowels in your name. If you need some reminding, this is the A, E, I, O, and U letters of the alphabet. the vowels are used to calculate the soul desire number. For example, let's say the name is Derek Smith.
3. Look at the number chart
The next step would be to look at the number chart provided below. You cay become so fluent in calculating soul urge numbers that you might not even need the chart in the future. For now, understand that the letters underneath the numbers take on that value. In terms of the example above, Derik Smith's vowels are: E, E, and I.
| | | | | | | | | |
| --- | --- | --- | --- | --- | --- | --- | --- | --- |
| 1 | 2 | 3 | 4 | 5 | 6 | 7 | 8 | 9 |
| A | B | C | D | E | F | G | H | I |
| J | K | L | M | N | O | P | Q | R |
| S | T | U | V | W | X | Y | Z | |
4. Find the numerical value for each vowel letter
Now that you have all the vowels ready, and you have the number chart above, you can find the numerical values for each vowel. In our example's case, this would be 5, 5, and 9. 
5. Add each number together
Next, you need to add each number together. If you are left with a double-digit, you need to add those together again until you are left with a single-digit number. However, it's important to remember that every time you encounter a master number like 11, 22, or 33, those must remain double-digits. They are power numbers that cannot be made into a single digit. 
A master number in numerology is a special double-digit number that possesses heightened spiritual significance and potential. These numbers are considered powerful and often carry a more profound spiritual purpose and influence in a person's life. 
The origin of soul urge number numerology
In numerology, soul Urge Numbers, also known as Heart's Desire Numbers, are an integral part of Pythagorean numerology, a system of numerology developed by the ancient Greek mathematician Pythagoras. In Pythagorean numerology, the fundamental concept is based on the idea that each number from 1 to 9 has a unique vibrational frequency and corresponds to certain personality traits, characteristics, and spiritual meanings.
Our conclusion on soul urge numerology
By understanding our soul urge number, we gain clarity about our true selves They can empower us to make choices that align with our deepest yearnings. Whether for personal growth or self-discovery. Soul Urge Numbers offer valuable insights to navigate life's journey with purpose and authenticity.
Interested in becoming a QHHT Practitioner?
Find out how YOU can become a QHHT Practitioner. We offer an entire online course journey to get you started, growing, and achieving your goals.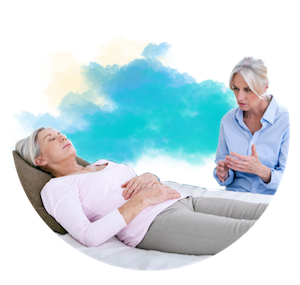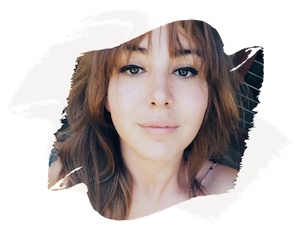 I am a creative and a wanderer. Mysteries and connections are what inspire me to write. While on my path, my purpose is to bring you information to help inspire you on your journey on this place called earth.
Many people are quite familiar with their life path number, destiny numbers, or their personal year numbers. However, not as many understand what the soul number means when they get a numerology reading done. Today we are going to focus on the meaning of soul urge 1, otherwise known as soul…Read More»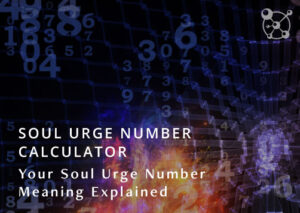 In the world of numerology, the numbers that make up our names hold a profound key to understanding our deepest desires, motivations, and innermost yearnings. These mystical numbers offer a glimpse into the very essence of our souls. Today we are focusing on the soul urge number. Join us on a journey through the world of…Read More»