The early hours of the morning are mystical indeed. The first glimpses of light trickling through your window, the birds chirping, as if to wake you just enough that your mind starts to wonder. When your eyes open, and for a moment, everything seems as it should. But then, you remember. Just before you woke up you were traveling through a world quite unlike the one you know as your own. It was magical, yet scary at the same time. So much happened while you were asleep, but now your mind is racing with what it all could mean.
Today we are going to delve into the dream world. The place you wake up to every night, even if you do not remember. In this place, we learn so much about ourselves, and it is truly illuminating when you start working with your dreams and incorporating the messages you receive into your spiritual journey. 
The Significance of Dreaming
Dreaming has been a fascination for every human since the dawn of our conscious minds. For thousands of years we humans, from the time of Atlantis and Lemuria, have studied our dreams, understanding that there is great significance in our dream world to our waking life. What is happening in our realities can be explained, with a little interpretation, through our dreams.
When asked, Julia Cannon says her dreams mean "fun." Dreams can vary because, within the subconscious mind, anything is possible. There is no resistance that usually comes from your ego. Some dreams can seem like your everyday life, but the encounter you have with someone could be something you'd never do or something that triggers immense emotion (good or bad). Then, there are some dreams that could only be described as "otherworldly." 
Night Terrors
In a recent live chat, a question about night terrors was asked. They wanted to know why they do not have fun in their dream world and if there was anything they could do to improve their dream quality and content for that matter. 
Generally, dreaming is useful because it helps us address things we are not addressing in our waking life. We are pressured by society to be on our A-game constantly, but this means we often do not have the time, or emotional capacity to do the necessary inner work. If you are having repetitive night terrors, or nightmares, you might be dealing with intense anxieties or fears throughout your days. Then, because those negative feelings are so fresh on your mind when you fall asleep, your dreams follow the same theme.  
We are constantly stimulated in this modern world.  Social media, or the internet in general, can trigger a lot of dissatisfaction in our own worlds. There are other factors in our lives that also cause negativity within us. The best way to prevent night terrors is to put yourself into a higher vibration right before you go to sleep. You can do this in any way that seems right to you. Either through meditation or simply just reminding yourself of everything you can be grateful for. Gratitude is one of the highest vibrations, so try to focus on that. 
Visitations From Loved Ones
Julia has had many dreams where her late mother, Dolores Cannon, the co-creator of our beloved Quantum Healing and Hypnosis Techniques. These dreams would take place in a school-type setting. Dolores would be upfront in teaching the audience, which is not unlike her when she was still alive. These were profound moments for Julia, even though they were dreams. Some might agree that if your dreams are so powerful and feel as if they were real,  it might be a visitation of some kind. Either from the person in your dreams or another higher being.
If you think about it, our loved ones are all within the subconscious world, which is where the higher beings reside. When we go to sleep, we wake up in the same place so we are reunited with our lost loved ones in our dream world. They might have messages for you that they still wish to share with you. They may also just be checking in on you, making sure you are still doing alright or following the right path. 
Not Remembering Your Dreams?
Some people go to sleep, ready for a restful night. But, they wake up in another world entirely. They live another life, with other friends, families, and ambitions. It is highly possible that people traveled to another dimension, where they are living simultaneously. Their conscious mind allows them to remember their dreams. 
Others are not as fortunate to travel the planes of the astral world so freely. They go to sleep, and they sleep. When they wake up, they have no memory of another world, or any dream encounters for that matter. This is not to say you are not dreaming. We all dream, but not everyone remembers them. Moreover, you are not less of a spiritual person because you do not remember your dreams, your conscious mind does not need to remember the dream for the inner work to take place. Dreaming is when your subconscious mind is processing things your conscious mind tends to avoid.
That being said, if you would like to remember your dreams, there are a number of things you can do to promote your memory. Meditation helps to focus the conscious mind. We have mentioned before how meditating before you go to sleep can help you calm your conscious mind down so you have more enjoyable dreams. Additionally, meditation can help you remember your dreams. 
Ultimately, dreaming is a form of communication from our subconscious to our conscious minds. We can access deeper parts of ourselves, like our fears and dreams. Because there is nothing holding you back. Take stock of everything that shows up in your dreams, because there will be a lot of significance and symbolism.
Interested in becoming a QHHT Practitioner?
Find out how YOU can become a QHHT Practitioner. We offer an entire online course journey to get you started, growing, and achieving your goals.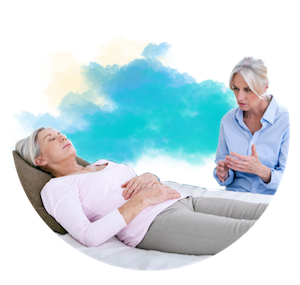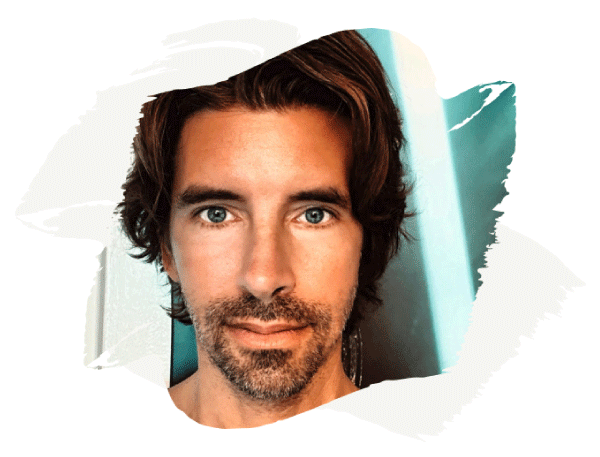 "The purpose of my life is to be a vivacious and highly abundant business and spiritual maverick. Bringing the highest level of consciousness into the world for the greatest good."
Many people are quite familiar with their life path number, destiny numbers, or their personal year numbers. However, not as many understand what the soul number means when they get a numerology reading done. Today we are going to focus on the meaning of soul urge 1, otherwise known as soul…Read More»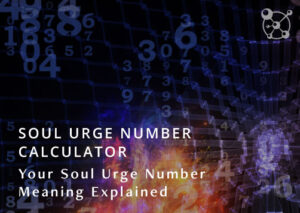 In the world of numerology, the numbers that make up our names hold a profound key to understanding our deepest desires, motivations, and innermost yearnings. These mystical numbers offer a glimpse into the very essence of our souls. Today we are focusing on the soul urge number. Join us on a journey through the world of…Read More»