Isn't it funny how most of the discoveries we make happen by mistake? So many of the greatest inventions mankind has come up with, happened without premeditated thought. Dolores Cannon might have argued there are no mistakes, just as there is no coincidence. Everything happens according to a divine plan, one that you yourself have been part of creating.
Dolores and her husband had been dabbling in hypnotherapy for some time now. But, this was during a time when the only concept of hypnosis as a healing technique was that it would help you lose weight, quit smoking, or possibly calm down an anxious personality. However, on one occasion, they found it could be used for so much more! Dolores was called to see a patient who was a nervous eater. What happened during those sessions changed the course of Dolores's life forever. Although, this all took a side-saddle for some time while she tended to her family's needs.
The subconscious – your higher self
As Dolores found the time later on in life to delve deeper into what she discovered, she found there was so much more to hypnosis than the mundane things it was being used for. People could tap into a life they lived other than this one, whether it be a past life on earth, or in another dimension altogether. Furthermore, she found it was an ideal way to connect what she called the subconscious. Although, this is not the typical subconscious psychologists like to talk about. It is the past of you that is connected to the universe or the source.
Some people like to call it their higher self, or higher soul. Others refer to it as the over the soul. No matter what name you give it, it is made of immense energy and is responsible for guiding you through this wild journey we call life. During hypnosis or QHHT, Dolores was able to set aside the limitations of the conscious mind. As if to see things from the perspective of our higher self – without the low vibrational emotions holding you back.
The Source – of knowledge
Along your spiritual journey, you've probably heard people talk about "The Source". Well, this is the same as whatever your religion refers to as the place we come from before we are born. It is where our souls are generated, often called the "between lives". This is where our higher selves reside, and it is through our connection to them that we learn about the universe. Our higher selves can also send us downloads that help us evolve or transform throughout our lives. Allowing us to cope with each experience and learn from it.
Dolores was always a fan of learning just about anything. She was a "seeker of knowledge", as she called herself, or a "researcher of lost knowledge." She used her own methods for QHHT as a way to learn as much as she could during her life. During her sessions, he was able to connect with higher beings. They would then share concepts with her that she could understand only because her conscious mind wasn't there to raise any doubts or confusion.
If a client booked a session with Dolores with the intention of loose weight or quitting smoking, it wasn't the most exciting session. She would include that in the session, but she would also delve a bit deeper. According to her teachings, all habits on the physical front are a product of an issue at soul level. QHHT is a tool that we can use to find the source of the problem.
How can you connect with your higher self?
We are sure that by now you must be itching to connect with your higher self. Understand that they are always with you, even if you aren't aware of them yet. The more you open your mind and heart toward that connection, the stronger it will become.
Naturally, we recommend booking a QHHT session with the nearest practitioner you trust. But, this is not possible for everyone. So, here are some methods you can include in your spiritual practice that can help strengthen your connection to your higher self.
Meditation is a powerful tool

. It can reinforce your spiritual connection and quiet the conscious mind, so your subconscious mind can come in and understand everything a bit better.

Live authentically

. When one puts up a mask to hide their true self or works a job that kills their soul so slowly you don't realize it till it's too late, this is not being authentic. You need to find your passions, and live according to them. Do not do what society thinks you should, but rather what sets your heart and soul on fire.

Get out into nature

. Nature is another beautiful way to connect to the divine. Take your shoes off, and go for a walk along the bare ground. Let the earth's energy wash over you. This is also a great time to meditate.
You and your higher self have been on this journey for quite some time now. Not only in this life but in many more lives. It might be a good time to start working on that connection. Open your heart to the love your higher self has to offer, and your mind to the wisdom they provide.
Interested in becoming a QHHT Practitioner?
Find out how YOU can become a QHHT Practitioner. We offer an entire online course journey to get you started, growing, and achieving your goals.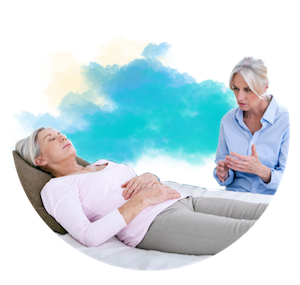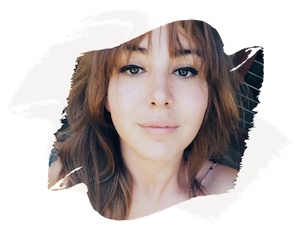 I am a creative and a wanderer. Mysteries and connections are what inspire me to write. While on my path, my purpose is to bring you information to help inspire you on your journey on this place called earth.
The early hours of the morning are mystical indeed. The first glimpses of light trickling through your window, the birds chirping, as if to wake you just enough that your mind starts to wonder. When your eyes open, and for a moment, everything seems as it should. But then, you remember. Just before you…Read More»
Colors are more than something beautiful to look at. There is a psychological and spiritual factor behind every color. They influence our mood, our emotions, and even our physical well-being. From the fiery energy of red to the calming hues of blue, each color holds a unique spiritual significance that can enhance our…Read More»