Scrying is an ancient art of revealing truths, used by witches for many centuries as a sort of tool. What is scrying? There are many misconceptions over what a scryer is truly capable of, most people still assume it involves a psychic gazing into a crystal ball. We shall explain everything about the art of scrying, from crystal gazing to scrying mirrors.
So, what is scrying? Our scrying definition
Scrying is a form of divination. the word was inspired by an old English word, "descry," which can be translated to "reveal," or "see vaguely." This shows us that scrying is the art of using one's mind's eye to see things the five senses cannot. Basically, it involves someone meditatively gazing into a reflective surface of some kind and waiting to see what images or visions they see.
How to scry: a simple scrying technique
There are many different forms of scrying like water scrying and mirror scrying. We will explain that a bit further, but here is a simple scrying technique to try out. When you practice scrying, you are tuning in and strengthening your second sight, or psychic abilities.
Dim the Lights
In order to successfully scry, the lights must be dimmed. A great way to create the perfect ambiance is to light a few candles.
Light Some Incense
Your scrying space will not be complete without some incense burning. Palo santo is also a great method for cleansing the space.
Get into a Meditative State
The next thing to do is to relax your mind. Many people would recommend running a warm bath before a scrying session.
Gaze Your Chosen Medium
Make sure you are sitting comfortably, and hold the medium you have chosen as your scrying tool in your hands. Gaze into its surface for as long as you see fit. At first, you might have to wait up to 10 to 15 minutes, but the more you practice, the more fluent it will become.
What is best for scrying?
There are many different techniques to try out, and the right one will depend on what works best for you.

The scrying mirror
Many Wiccans make use of "scrying mirrors" to get insight into future events. Another name for a scrying mirror would be a magic mirror" and it is said the Nostradamus himself used one to make predictions.
What is a scrying mirror? Our scrying mirror definition
A scrying mirror is a type of scrying medium that Wiccans have favored as a method of divination. There are two types of scrying mirrors. One is your regular kind of mirror that reflects what it sees, and the second is a black mirror which is said to show a better reflection.
Black scrying mirror
Some people prefer to use black scrying mirrors because the reflection is undisturbed by light. You can make a black scrying mirror easily by painting one side of the glass in a picture frame black. and then put the frame back together with the paint on the inside. There are also black obsidian scrying mirrors, which have some additional properties from the crystal's power included.
Mirror scrying techniques
You might be interested to try a popular method of scrying, like mirror scrying. Here are some basic mirror scrying techniques for you to explore.
Set up the space you are going to scry in, and make sure the lights are turned to face you, and not the mirror's surface. Next face the mirror, head-on. Shift your eyes out of focus till everything slightly blurs, and keep that gaze for a long while.
Another technique would be to repeat the same process as above, but this time you will add the power of the moon. Choose a dark night like a new moon phase, and go outside with your mirror. Stare into the surface of it for a while until your visions come through.
Water scrying: how to scry with water
Water scrying is possibly more ancient than mirror scrying as the water was the first type of mirror. Here are some water scrying techniques.
Fill a bowl with water and set it on the table in front of you. You do not want to hold it in your hands because ripples will disrupt the surface. stare into the mirror-like surface of the water, what reflections do you see? There will be messages behind each one.
Go outside to a pond in the early hours of the morning, just before the sun comes up, or you can go in the evening, just before the last light disappears. Gaze into the pond's reflective surface until visions appear. this works best when the wind is still.
Other types of scrying
Here are some other types of scrying that are not as commonly practiced, but just as effective.
Soul gazing is staring into another person's eyes together and waiting for the visions or message to come through.
Cloud scrying, is staring at the clouds and seeing the patterns they create, and interpreting messages that come through.
Fire scrying is the act of staring at the flames for long enough that messages from the divine come through in the form of visions.
Crystal gazing is a fairly more common form of scrying than mirror scrying. It is the art of gazing into the surface of the crystal and receiving visions.
Essential scrying items
Here is a list of some of the tools you might need when starting out your scrying practice. It's always a good idea to try various methods that place emphasis on certain tools, so you can find the method that works best for you.
Scrying mirrors
Scrying mirrors are used as a reflective surface to gaze into until you receive visions of a certain aspect.
Scrying bowl
When one is water scrying, one method calls for a scrying bowl to be filled with water. Scrying bowls can be made of glass, but some are carved out of black obsidian.
Scrying glass
Scrying glass is another name for the mirror used when scrying. there are the typical silvery mirrors we see every day. There are also black scrying glasses, like the one that Nostradamus was said to have used.
Scrying board
A scrying board is used to attain a simple yes or no answer about something. The board doesn't have t be any particular shape, and is usually engraved with symbols that carry meaning, or just the words, "yes," or "no."
To work with a scrying board, one must hold a pendulum (usually made of crystal) between your fingers and face your palm downwards, towards the board. Relax your breathing, and allow your energy to flow from you into the pendulum nd the board. Ask your question out loud, or internally, and you will see the pendulum start to rock between the different answers engraved onto the board. You will notice the pendulum leaning more towards the answer meant for your question.
Crystal Ball
Crystal balls, or crystal spheres are very popular tools for scrying and involves gazing into a sphere made out of clear quartz crystal or black obsidian.
Tea Leaves Scrying
This method asks someone to drink a cup of tea and allows the scryer to read any messages they see in the tea leaves at the bottom of the cup.
Interpreting scrying magic & recording the results
Scrying magic will appear differently t everyone. Some people tend to have actual images flash before their eyes, like it's right in front of them, other ave scenes play out in their mind's eye. Scrying divination is a process, and the best thing to do is to et your intention before you begin that you will remember. This can also help you focus the visions on a certain topic.
Make sure that you have a journal handy, because the best way to interpret the messages is to write down what you were sown as soon as you are finished and the memory of it is still fresh. Many people forget what they saw quickly, and when reflecting on the messages later, most of it has been lost.
Definition of scrying: Key takeaways
Scrying is an ancient practice that ay have been slightly confused along the way, but it has definitely not been forgotten. We hope that revealing the truth of this amazing form of divination has inspired you to incorporate it into your life.
Resources
Interested in becoming a QHHT Practitioner?
Find out how YOU can become a QHHT Practitioner. We offer an entire online course journey to get you started, growing, and achieving your goals.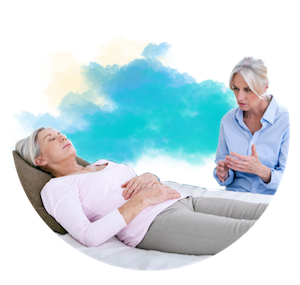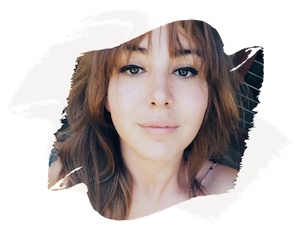 I am a creative and a wanderer. Mysteries and connections are what inspire me to write. While on my path, my purpose is to bring you information to help inspire you on your journey on this place called earth.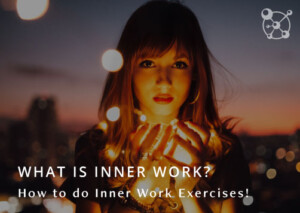 What is inner work? Basically, it is a journey of inner healing. In this day and age, we each deal with so many negative events and situations and are still expected to function in society. In this article, we will be discussing why inner work is so important as well explain exactly…Read More»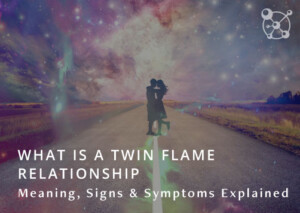 Have you ever met someone that you share a deep connection with? You just know, almost immediately, that you are bound by something unknown? The rope might be intangible, yet it is ever present after the moment you meet. It might very well be that you have met your twin flame. Now, you might be asking yourself, what does…Read More»