What are soul or spirit guides? How do they affect us? What do they want? How can they help us?
Spirit Guides
Spirit guides can be understood simply by the name. They are higher beings from the spirit realm. They help us along our journey, having been with us since the beginning. Not just from the start of this life, you are living now, but from the very beginning, throughout all your lives. They have always been with you. We have spoken about soul contracts before. For those who don't know, they are the agreements we make with various other souls we incarnate with, as well as the agreements we make with our spirit guides. Everything that happens in your life has been agreed upon between you and your spirit guide, or guides. 
If you want something to happen in your life, it is your spirit guide that you must speak to. Without asking for what you want, your guides will let things go on as they are. You must show that you want the life you wish for by making it apparent. Thanks to our planet is based on free will, they will not step in and change your life for you. This kind of puts another perspective on the phrases if you don't ask, you don't get, or nothing ventured, nothing gained. 
Every single being on this planet has at least one spirit guide that has been with you since the beginning. In this day and age where everything is becoming more complex, many of us might find we have more than one guide. Each facet of our life is in need of a specific guide, our consciousness has grown a lot since ancient times, and this means it is too much for one soul guide. 
We have Different guides
During QHHT sessions, we connect with the different versions of ourselves. Depending on where you are in your life, there will be different guides stepping forward. This show that you'd not need to have the same guide throughout your life, and they can exchange places with one another at the spirit level. Remember that our spirit guides are also learning through us, just as much as we are learning through them. By moving on to guide someone else, they are opened up to receive more lessons that can ultimately help you when they come back to guide you.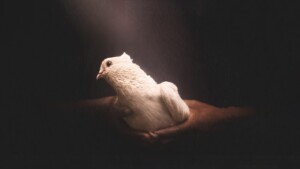 With consciousness, there are limitless possibilities that could take place. Everything that comes to you I based upon relevance. When something happens in your life, the guide that steps forward will be the one relevant to the issue or opportunity. Let's say you are going through something here you need strength, whether physical or spiritual. That guide is going to step forward in those moments, and you should sense and feel them being there. This might not be obvious to all, but they can come in the form of a feeling, or an increase in your ability to persevere, as that is another form of strength. 
Other guides that come through might be of compassion, or trusting your intuition. Whatever the situation you are facing, the right guide will come through.  It is a non-stop ebb and flow of which energies you are bringing into your consciousness. 
Our Guides Come in Different Forms
Guides are not your typical guardian angels. The type wearing white robes and have big feathery wings coming out from their shoulder blades. Your guides can take many different forms. They can take on any appearance that works for you. Some of you might have guides that are extra-terrestrials or a mirror image of yourself. They could be elemental guides, which are spirit guides that are very Intune with nature. They could also be past selves or other versions of you that have passed. It might even be a future version of yourself, who is communicating back to your present self.
You, Yourself are a guide
This brings us to an interesting part of the topic. If you can tap into a past self during your QHHT sessions or through life's situations, and it's clear that they are your guide at that moment, then surely you can be a guide as you are now in this present life? We tend to think that we need a lot of guidance because this earth experience is chaotic with everything that is going on.  We have unstable energy here on earth at this moment in time, very similar to the instability experienced during the time of Atlantis. 
In this tumultuous time, we tend to think that we need all the help or guidance that we can get. The key to that could be understanding that there might be other forms of consciousness out there that might need your help. What can you offer, in an energetic or spiritual sense, that might help another consciousness or a different version of you? By dropping your ego's judgment, you are opening up your heart. This allows that connection between you and your guides to growing stronger. 
Final Thoughts
You are the creator of your reality, and that means that you can tap into the guidance of any one of your spirit guides, or soul guides, and they will come to your aid.
Interested in becoming a QHHT Practitioner?
Find out how YOU can become a QHHT Practitioner. We offer an entire online course journey to get you started, growing, and achieving your goals.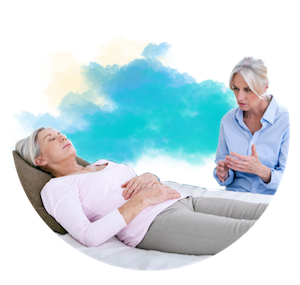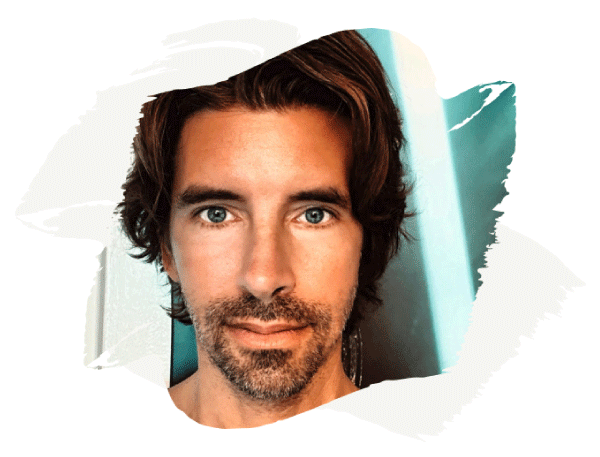 "The purpose of my life is to be a vivacious and highly abundant business and spiritual maverick. Bringing the highest level of consciousness into the world for the greatest good."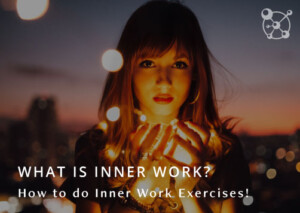 What is inner work? Basically, it is a journey of inner healing. In this day and age, we each deal with so many negative events and situations and are still expected to function in society. In this article, we will be discussing why inner work is so important as well explain exactly…Read More»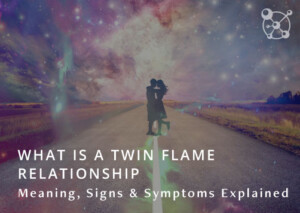 Have you ever met someone that you share a deep connection with? You just know, almost immediately, that you are bound by something unknown? The rope might be intangible, yet it is ever present after the moment you meet. It might very well be that you have met your twin flame. Now, you might be asking yourself, what does…Read More»