Many people associate sleeping difficulties with strain. This is due to the fact that pressure can induce tension and anxiety, rendering it difficult to fall asleep. In some situations, stress might merely exacerbate pre-existing sleep problems. Today we will cover how to meditate before bed for beginners. Meditation may assist you in sleeping better. It may be used as a calming method to soothe the body and mind while also improving inner peace. Meditation, when done before sleep, may help alleviate insomnia and sleep problems by improving general serenity.
Is it good to meditate before bed?
Various types of meditation have been practiced for centuries to help keep the mind in the present moment and letting go of your daily stresses by using deep breaths and guided meditation, thereby creating a better state of well-being. But should you meditate before bed and is meditating before bed good for you? With meditation practices, your body undergoes a number of physiological modifications.
These adjustments promote sleep by affecting certain bodily systems. You might be wondering what those physiological changes are and thinking "but how does meditation help sleep?" Let us take a look at some of the benefits of regular meditation practices and how they can encourage better sleep.
Meditation before sleep benefits
Meditation, according to experts, may assist in a variety of ways. Sleep issues are frequently caused by anxiety and pressure, but meditation increases deep relaxation, improving your headspace and mental health. It also enhances regulation of the nervous system, lowering the ease with which you can be woken. Sometimes, you may need a pick me up and use meditation instead of sleep in order to get through your day. Other noticeable effects of breathing exercises and guided meditation are:
A noted increase in the sleep hormone (melatonin)
An increase in the precursor of melatonin (serotonin)
Reduction in one's heart rate
Improved Blood Pressure
Encourages the activation of the part of your body that regulates sleep quality
Sleeping meditation techniques
To achieve a state that helps you sleep better, there are several types of meditation practices you can employ. These deep sleep meditation techniques will help you enjoy a good night's sleep, and result in feeling fresher when you wake up. The forms of meditation we will be looking at is:
Guided
Sometimes it is hard to get into the right headspace and the mind wanders. Having guided meditation sessions might be your best option.
Mindfulness
Mindfulness meditation is another method of achieving a still mind. By focusing on your breath and other body processes, you can bring some quiet to your mind.
Affirmation
Positive affirmations are great for instilling new beliefs while you are in a receptive and open state. This is great for your mental health and well-being.
Pre-sleep meditation preparation: what you'll need
If you want to know how to meditate properly in bed then you can simply follow one of the meditation techniques below. Before that, however, you should prepare your area before lying down for the best results.
*  Make sure to wear clothes that are not too tight or restrictive
* Your room should be well ventilated, and not excessively hot or cold
* Make sure to switch off all distractions like phones and laptops
* Lower the lighting for your meditation sessions
How to meditate in bed for beginners
Now we will take a deeper look at the three types of meditation practices that you can use to achieve restful sleep. Learning how to meditate in bed before sleep has never been easier!
Using guided meditation to fall asleep
Now we will learn how to meditate for sleep using guided meditation. Guided meditation is when someone else walks you through each stage of your meditation sessions. They could give you specific breathing exercises or tell you to relax a specific part of your body. They may also ask you to envision sights or sounds. This method is sometimes referred to as guided visualization.
Get Comfortable
Before lying down, get rid of all distractions. Then lay down in a comfortable position.
Find a Suitable Guided Meditation
It is not always possible to have your own guide available in person, but there are many meditation apps and online videos that offer guided sleep meditation.
Mindfulness meditation before bed
It is hard to sleep if your mind is too busy. For proper rest, it needs to be focused and quiet. This section will explain how to meditate before bed using mindfulness.
Stay in the Present Moment

The mind wanders very easily. Mindfulness meditation is about learning to stay in the present moment. This is achieved by taking deep breaths while performing a body scan.
Letting Go
Certain emotions or thoughts might arise during this process. They should be observed and then let go of, without passing any sort of judgment on them.
Positive affirmation meditation in bed
This technique teaches one how to meditate before sleep using positive affirmations. These affirmations can greatly increase your mental health.
Find appropriate affirmations
You can either create your own list, or you can find a meditation app or online video of affirmations.
 Get Comfortable
While lying down, take deep breaths and repeat the affirmations aloud or in your head. Feel them as you say them, believe that they already are a reality and not something that is yet to come.  There is power in positive thought!
Abdominal breathing bed meditation
This method teaches one how to meditate before sleeping using abdominal breathing. These deep breaths will encourage better sleep and a sense of well-being.
Take Deep Breaths
When you take in a proper deep breath, your diaphragm pushes your stomach out. This way of breathing is considered natural and can be observed in toddlers.
Press on Your Tummy When Exhaling
Let your tummy expand when you breathe in, and let it contract when you exhale. You can use your hand to help push the breath out by pressing down on your tummy.
Key takeaways on meditation before sleeping
Meditation and sleeping are great bed partners. By using any of these forms of meditation, once can easily put your body in a proper state of relaxation, promoting deep sleep and feeling of rejuvenation when you wake up.
FAQs
What is the best way to meditate before sleep?
There are several forms of meditation that promote better sleep. You can try guided meditation if you are a beginner. There is also the mindfulness technique as well as abdominal techniques. It is best to try them all and see which works for you.
Can meditation be used instead of going to sleep?
Can meditation replace sleep? Although meditation can help improve sleep and even give one more energy, it cannot replace sleep. The brain requires time to sort through the events of the day. It cannot do this properly without sleep.
Is meditation for insomnia and anxiety proven to work?
Meditation for anxiety and insomnia has been shown to be highly effective and promising. Disclaimer: It might not work for everybody. You might need to see a doctor about other potential underlying causes if meditation does not help you.
Interested in becoming a QHHT Practitioner?
Find out how YOU can become a QHHT Practitioner. We offer an entire online course journey to get you started, growing, and achieving your goals.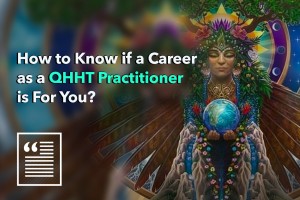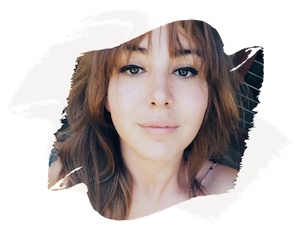 I am a creative and a wanderer. Mysteries and connections are what inspire me to write. While on my path, my purpose is to bring you information to help inspire you on your journey on this place called earth.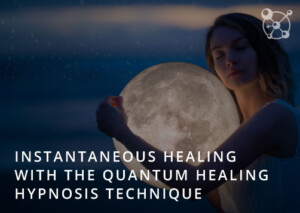 Imagine a world where healing is done purely through energetic work. A world where synthetic medication is a thing of the past because now we can simply go visit a reiki healer or a QHHT practitioner. No longer will we need to pay for expensive medical aid where…Read More»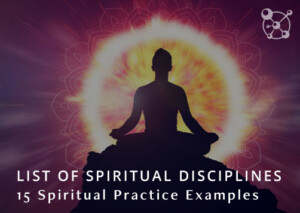 Your spiritual practice is not all crystals and moonlight. There are so many facets to our spirituality than what many people realize. Spiritual disciplines are can help us develop greater awareness of our inner selves and our place in the world. They can help us overcome negative patterns and habits, and…Read More»