Life can be full of deadlines and moments where a full night of sleep is not possible but is meditation instead of sleep ever recommended? What about people with sleep disorders? Could they possibly benefit from regular meditation as an extra measurement at bedtime? Here is our guide for beginners to achieve better sleep or how to use meditation when deep sleep is not possible.
Can you use meditation instead of sleep?
There may be a time in your life where you might not be able to achieve deep sleep and proper rest before an important function. You might only have a few hours to spare and are looking for a meditation practice that will improve your sense of well-being and make you feel like you have had a good night's sleep. But can you meditate instead of sleep or will sleep deprivation bring other physical health problems? We will take a look at these questions and view which types of meditation might be short term solutions to hours of sleep loss.
Can meditation replace sleep completely?
Can one replace sleep with meditation practices? If you've been questioning if mindfulness meditation can substitute for lack of sleep and if there is a specific style of deep meditation that may do so, the fact is that there is no variety of meditation techniques that can replace several hours of rem sleep. To reap the full advantages of enough sleep, you must deep sleep for the recommended number of hours each night. However, if you want to reap the benefits of meditation, you can get up 20 to 30 minutes early (reducing your sleep time in half). Early morning regular meditation may help you establish your objectives for the day, and when you're through, you'll feel more alert and your mind will be sharper once you wake up.
What's the difference between meditation and sleep?
There is a huge scientific difference between sleep and meditation and therefore there is no real meditation equivalent to sleep. Our body and mind become totally relaxed with deep meditation, yet we (as consciousness) stay awake and vigilant. That is the most notable distinction between mindfulness meditation and enough sleep.
If you've attempted meditation practices, you've probably noticed a propensity to fall asleep as your body starts to rest. We fall asleep in the midst of our meditation experience since our human body-mind associates profound relaxation with sleep.
On the other hand, we tend to identify being alert with being in body-mind overdrive—that is, with a tense body and a rushing mind. However, through meditation, we teach ourselves to be aware and awake even when our bodies and minds are totally relaxed. It is the heart of meditation practice: a completely relaxed body and mind that permits our real nature—our spiritual essence as pure awareness—to come through brilliantly.
Again, the key contrast between the meditative state and deep sleep is that in types of meditation, we remain attentive, but in sleep, we become non-alert. However, meditative alertness differs from the ordinary sharpness of the waking state in that it is accompanied by deep relaxation of the body and a vast, brilliant, and naturally focused mind. You may also be interested to learn more about meditation vs hypnosis.
Meditation vs sleep brain waves
What is the difference between meditation vs dreaming from a brain wave standpoint? The brain works with different waves groups known as Delta, Theta, and Beta. Delta waves are typical of rem sleep. There was negligible delta during the relaxing and contemplative activities, indicating the distinction between nondirective meditation and sleep. When the brain is concentrating on goal-oriented tasks, such as arranging a date or actively pondering on a particular topic, beta waves develop. During guided meditation and repose, the EEG exhibited few beta waves. These findings suggest that when resting and practicing meditation techniques, you take a step back from issue solving.
When and why meditate instead of sleep?
You might have issues getting deep sleep at night, or find yourself short of time. There are instances where even though you cannot completely replace hours of rem sleep, you can still gain some focus and energy back with a few minutes of meditation. Meditation is an old technique that may be dated back many thousand years to India. During these periods, and throughout history, the practice was employed to aid improve knowledge of life's holy and mystical powers. However, as it has spread to the west and gained acceptance in other nations, meditation is now employed for a variety of additional reasons and advantages. This technique may be beneficial to persons who suffer from sleep issues such as insomnia or sleep disruptions. A regular meditation practice can improve the quality of our sleep over time. And getting enough sleep prepares you for more fruitful meditation sessions. As a result, the two are mutually helpful in a lovely way.
How to use meditation instead of sleeping
Even when there was no indication of sleep during the periods of meditation, experienced yogis who slept fewer than 7 hours were substituting one to three hours of sleep with meditation. Researchers were unable to determine how this was accomplished efficiently.
You should avoid making this assertion since there isn't enough evidence to back it up. Instead, look for meditation practices that can help you sleep better.
Deep Breaths meditation
This section is for those that are already having trouble sleeping. This will help you learn how to meditate in bed. Using deep breaths as a kind of sleep meditation entails focusing on and controlling your breaths, then gradually slowing them down, indicating your mind that it is time to sleep. Here's how to go about it:
* Take a long, deep inhalation while laying comfortably in bed, and note how your body expands.
* Breathe out completely and pay attention to how your body feels when you do so.
* After a few repetitions, slow down as you breathe, making sure that the time spent exhaling is twice as long as the time spent inhaling.
Training to meditate instead of sleep
Is this to say that we should forsake sleep in lieu of meditation? Absolutely not! While a good night's sleep and serious meditation practice are not comparable, they are mutually beneficial. A well-rested state following a good night's sleep reduces the likelihood of falling asleep during your meditation session. One of the advantages of regular meditation practice is that it improves your sleep. So we may compare meditation and sleep to our left and right hands: while they aren't identical, they complement one other well.
What is better meditation or sleep? Our Key takeaways
Is meditation better than sleep? What may surprise you is that the amount of rest that the body receives in deep meditation may be two to five times deeper than that received in the deepest portion of sleep. Yes, meditation may be more calming and restorative than sleep!
When the body is fully sleeping, the mind may simply fall asleep and release long-held worry, tension, clutter, and mental tiredness. As a result, when we wake up after a meditation session, we feel more peaceful and relaxed. However, there are certain processes that occur during rem sleep that cannot be achieved with a meditation session alone, as the Dalia Lama once said "sleep is the best meditation".
FAQs on meditation and less sleep
Taking a nap vs meditation: is meditation the right choice?
If you have to choose between meditation vs nap, which would you choose? Despite their differences, sleeping and meditation appear to have some overlapping effects and advantages. Reliable Source. While those who meditate are awake, and those who snooze are unconscious, both groups benefit from an enhanced mental state, as well as lower blood pressure, tension, and anxiety. While both can be beneficial practices, people who meditate enjoy advantages that nappers may not. Among benefits include the need for less sleep, a general mood boost, and higher melatonin levels, which can encourage a more peaceful night's sleep. Meditation may also help to decrease inflammation and give pain relief.
What Meditation Session is Best for Your Mental Health if you Cannot Sleep?
Bedtime visualizations urge you to replace your nervous, scary thoughts with tranquil and pleasant pictures in order to relax your mind and fall asleep more easily by calming your nervous system. Consider an area where you previously felt the most serene and comfortable. This may be when wandering through a large field of flowers, sitting by the seaside and listening to the waves breaking on the beach, resting outside under the stars and listening to crickets sing, and so on. A body scan can also help.
Interested in becoming a QHHT Practitioner?
Find out how YOU can become a QHHT Practitioner. We offer an entire online course journey to get you started, growing, and achieving your goals.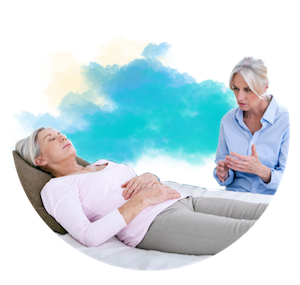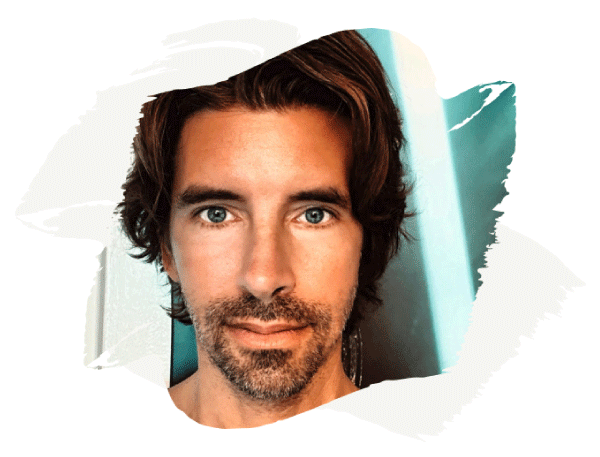 "The purpose of my life is to be a vivacious and highly abundant business and spiritual maverick. Bringing the highest level of consciousness into the world for the greatest good."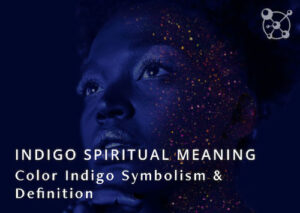 The color indigo is not just a beautiful flower growing in your garden. From ancient times to the modern world, this color has captivated the world with its spiritual and psychological benefits. so much so that it has long been perceived as a magical hue. This article will delve into the many different meanings of the color indigo. We will unravel its spiritual and…Read More»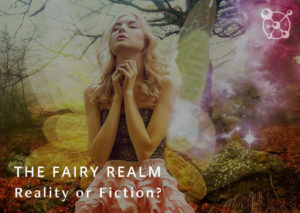 Most of our childhoods are filled with stories about mystical and magical things. We are told stories about mermaids that rule the ocean and how fairies fly through the air catching the light as they flutter by without us even noticing. Few have been lucky enough…Read More»