Did you know that almost two-thirds of the world's total population have the belief that they have lived other lives before this one? That is an astounding amount, seeing as only a few religions support this idea. What's more interesting is the fact that Christianity and Islam make up a big part of the population's faith, yet so many of them also believe they have had a previous life, and have memories of past lives that came through as young children. Some people grow up and decide they were dreaming, but others maintain a thirst for explanations, and answers to questions like, do we reincarnate into the same family? 
This article is all about the concept of reincarnation, or life after death. Keep reading for some seriously interesting reincarnation facts that will include several cultures' reincarnation beliefs.
Facts about the history of reincarnation
The human life is so vast in its consciousness that many find it hard to believe that this life, their present life, in the end, and so they choose to believe in the possibility of a future life. If reincarnation has been of interest to you, keep reading for some seriously interesting fun facts that will expand your knowledge on the topic to extend across cultures and religions.
Reincarnation origin: where did it start?
The origin of reincarnation is not the most obvious, with so many religions and various cultures all claiming the concept, however, historians have traced the first recording of reincarnation being mentioned in the writings of Plato in the 5th century. The word "reincarnation" is derived from a Latin word which is directly translated to mean, "make flesh again".
How can you remember some of your past lives?
Remembering our past lives is easier as a young child, but as we grow older, those memories become hazy, and most of us forget. Some people have reported getting memories of floods of different lives during a near-death experience. Understandably not everyone is happy to risk their lives to get a few memories, so they go for other options like deep meditations, or regression therapy.
Quantum Healing Hypnosis Techniques, or QHHT, is a phenomenal process of past life regression that you can practice by yourself, provided you have had some training, or with a QHHT practitioner that can help you understand the cycle of birth.
Some children, and occasionally adults, get flashbacks in the form of dreams. These dreams are riddled with memories from their past life and are confusing to them as they have fewer memories of their current life to block out the past life memories.
Facts about reincarnation beliefs from around the world
The belief in reincarnation is something that many religions and cultures support, except for Christianity and most of Islam and Judaism. We have put together a few reincarnation belief facts that you might find interesting. Keep reading to find out more about the belief in reincarnation.
Cultures that believe in reincarnation
Venda Tribe
The Venda tribe originates from Southern Africa. They have a strong belief that when someone dies, they do not move onto some promised land, they do, however, believe that the souls of the deceased person linger around the body's grave for some time, until they chose another life to become. They can either come back in the form of another human, a mammal, or a reptile of some sort.
Igobo Tribe
This is a West African community, whose culture believes in the concept of reincarnation. Their belief is similar to the Hindu version of rebirth, only that karma is not a part of the equation. They believe that souls stay in limbo until they are reborn into a new life.
North-Western Native American Tribes
There are so many different beliefs between the Native American and Innuit tribes, and this makes it hard to summarise the concept. But, several of them share a common belief that it is a privilege that not all get to appreciate, and it is only for those who have died before "their time". This would apply to their warriors who were killed in battle. They believe that they would return witch birthmarks to match the wound that killed them.
Religions that believe in reincarnation
Hinduism
For the Hindu religion, each person lives, then dies, and is reborn into a new life. This cycle of birth will continue until they achieve what is known as Moksha. They call the process of rebirth samsara, and they are held to this by their karmic debt. Their future lives will keep repeating the cycle until their karma has been paid. Each life will reflect the morality you acted in your previous life. Hindus strive to achieve awareness of their actions in each life, taking each situation as a lesson on how to raise their vibration, all so that they can achieve moksha sooner than later. They see the cycle of birth is seen more of a cycle of ignorance because it means you were ignorant to lessons that needed to be learned.
Buddhism
For Buddhists, reincarnation is very much like the Hindu version, except that karma is not so much a thing for Buddhists. This does not mean to say they have no moral compass o guide them, because their cycle of birth will continue until they achieve, Nirvana.
Islam
Even though the Qur'ān does not support the idea of reincarnation, the Shiite Muslim community of West-Asia does. Like Hinduism, they believe that they will repeat the cycle of birth and rebirth in different lives until they finally come to their judgment day (Moksha) where their God will determine whether they should spend eternity in Heaven or Hell. But, unlike Hinduism, they do not believe in karma, but rather that the final judgment will be determined by their total moral actions throughout each of their lives.
Junaism
The Jain faith is one of the most ancient of religions in India, and, alongside Hinduism, they believe strongly in karma and the process of reincarnation. They believe their souls are made up of the energy of the universe. They are, and always will be. They believe their purpose is to rid themselves of karma, which has prompt or delayed repercussions to be faced within your present life where the karma was collected, so like Hinduism, their future lives depend on the good and bad behaviors they acted on towards other people and animals.
How gods & holy texts describe reincarnation
Shri Krishna, who is one of the Hindu Gods or deities of love and compassion, mentions in the Bhagavad Gita that, death is not the end, and there is more to life, after your death, and he continues to say the cycle is never-ending.
Random reincarnation information & FAQs
What is the concept of reincarnation?
The concept of rebirth is all about life after death. It means that when you leave your present life, or when you die, your soul returns to earth in the form of another human being, animal or insect. The belief varies across cultures, but ultimately it has the same foundation of rebirth.
Are there different types of reincarnation?
There are other names for reincarnation, like transmigration, but they are not exactly the same. It has been said by avid reincarnation believers, that the act of transmigration is a form of metempsychosis which is when your soul is transferred to an existing being or animal on earth. But most people say it is simply another word for the concept of rebirth.
In Christianity, they do not advocate reincarnation, but rather resurrection. The difference is when you reincarnate, you come back as a human being, with a new life and new body. But, when you are resurrected, it's more like you return from the grave, in the same life you left from, so reincarnation is not the same as resurrection.
Do we reincarnate into the same family?
Does reincarnation stay within the same family? This is a burning question and one that is not surprising. We are emotional beings, we as humans tend to attach ourselves deeply to those we love. This might be because when we reincarnate, a lot of us tend to reincarnate with the same group of souls, called our soul group. This group could be our family within each life, but with each new body, our new life will come with different roles that we play. So you might switch roles and become your mother's mother and your child in the next life. So, is rebirth possible in the same family? The short answer is yes, but with different contexts.
Do humans have 7 lives?
It is said that each of us reincarnates into a new life seven times, each having an important role for us to play and the respective lessons that go with it. In the first life, you come into the earthly plane as an infant soul. During this life, you will feel like nothing goes as you planned and life is constantly throwing challenges at you.  In the second life, you come in as the learner soul and during this life, your ambition is to uderstand this world and everything in it. The third life you come into you are the explorer, and in this life, you strive to explore the unknown, from new places to strange cultures.
The fourth life we incarnate as the Lover, and you will experience a lot of love. The Achiever is the 5th incarnation, and in this life, you will fulfill your soul dream. The sixth life is where you get to repay everything you were given in your previous lives, and you will be a generous giver.
In your last life, the seventh life, you have learned and unlearned everything that was needed, and it is during this life that you will transcend above the petty aspects of humanity, and you will transcend beyond this realm.
Creepy facts about reincarnation
In the understanding that our souls will never die, and we will simply hop from one life to the next, one wonders how long the process takes to transfer to another life. Mostly this process is quite smooth, but if the death was traumatic or untimely and unfair, there is the possibility of your soul lingering around before it transfers to a new life, or you might remember bits of the traumatic experience from your previous life in the new life. Young children are prone to remembering because everything is still fresh in their consciousness, with few memories loaded from their current life to block them out.
Mysterious facts about reincarnation
In Hinduism, reincarnation is very apparent, and for them, life is but a dream. This might seem like a physical world and you have a physical body, but these are figments of our dream world. We are born into this reality, which is ultimately an illusion that we are trapped in by karma.
Another mysterious fact about reincarnation is that the Bhagavad Gita mentions that you can in fact choose what you will become in your next life, but the circumstances of that will depend on your karma. Everything in your life you have chosen, your gender, your dreams, your trials and tribulations, and even your name. Your life is preordained by yourself and the universe to be experienced in a certain way to allow specific lessons to be learned.
Key takeaways
As you can see, reincarnation is not as simple and black and white as you might have thought. There are so many contrary beliefs that revolve around the concept that changes between different religions and cultures.
Interested in becoming a QHHT Practitioner?
Find out how YOU can become a QHHT Practitioner. We offer an entire online course journey to get you started, growing, and achieving your goals.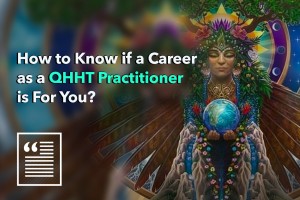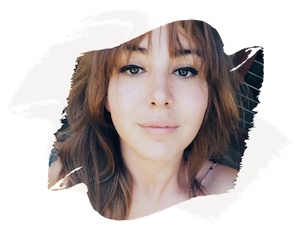 I am a creative and a wanderer. Mysteries and connections are what inspire me to write. While on my path, my purpose is to bring you information to help inspire you on your journey on this place called earth.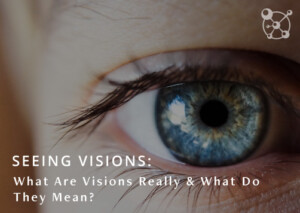 Seeing visions are not a common thing for most people, but, for some, visions are part of their daily lives! If you have been experiencing what you think are visions or visual hallucinations, hearing voices or experiencing what you think may be your guides or the spiritual realm…Read More»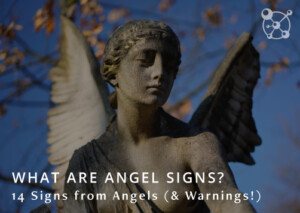 Angels are spiritual beings of unconditional love who help humanity fulfill their life's purpose. They often communicate with us using angel signs. There are many different reasons these signs are given to us, sometimes to remind us we are loved and supported, in other times to indicate we are on the…Read More»