Hypnosis is a wonderful tool that will be able to heal pretty much any ailment, be it physical, mental, spiritual. Some people have fears based on misconceptions of what hypnosis truly is. If you want to learn more about the truth behind hypnotherapy, keep reading these very intriguing hypnosis facts.
5 scientific hypnosis facts
Keen to learn some hypnosis facts on a scientific level? Healthcare has taken a new turn and is in the direction of hypnosis. It is becoming more and more official and recognized across the globe as a form of therapy and healing. Here are some facts based on the science behind hypnotherapy.
Conscious Throughout the Session
Contrary to popular belief, you are not being hypnotized to the point that you are a vegetable. You are conscious the whole time, in an altered state of consciousness with hyper-awareness, and focused attention.
Official Form of Medical Treatment
Clinicians have made use of Hypnosis as an official form of psychotherapy, recognized by the American Psychological Association as Clinical Hypnosis. It can be used to treat a variety of medical ailments like addiction, mental health issues, bad habits, ADHD, and more.
Resolves Trauma
Bing a recognized psychotherapy treatment, it is often used for cases of Post-traumatic stress Syndrome (PTSD) or where ever trauma needs to be resolved. The hypnotic state is a great place to find memories that have been hidden from yourself within your subconscious mind. They can be uncovered through hypnotic suggestibility.
Brain Activity Has Been Measured
during hypnosis, some researchers studied the brain activity to see what happened neurologically during the sessions. They found that the area of the brain called the dorsal anterior cingulate would decrease in activity, affecting your salience. On the other hand, the two parts of the brain called the dorsolateral prefrontal cortex and the insula would increase inactivity.
Be used to Treat Physical and Mental Health
If you are struggling with chronic pain of any kind, then we suggest you give hypnotherapy a try. A Hypnotherapist is able to induce a hypnotic state where they can help you overcome phobias, rid yourself of addictions, reach weight loss goals, facilitate pain management, and improve overall well-being.
5 interesting facts about hypnosis
Now for some less science-based, but rather some generally interesting facts about hypnosis.
Altered Consciousness
Hypnosis has the ability to alter your consciousness fr the betterment of your well-being, generally speaking. This state of hypnosis can often feel like you have fallen asleep or that you were daydreaming intensely.
Not Mind Control
Misconceptions that stage hypnosis has to lead the masses to believe, hypnosis is not a form of mind control, and you are actually in control the whole time. During a hypnosis session, the patient is in a hypnotic trance state of mind, all the while maintaining a state of hyper-awareness.
Clinical Hypnosis is Different from Stage Hypnosis
Stage hypnosis is the kind that most people first think of, where the hypnotist makes people do funny actions on a stage, which can be quite hilarious! Clinical hypnosis is very different in that the patient can not be controlled or do something they do not want to do.
You can Hypnotize Yourself
It is possible to perform self-hypnosis, but we do suggest that you speak with a trained hypnotherapist beforehand who might offer some training before you try it alone.
You Will Not Get Stuck
Some people have a fear of being hypnotized because they do not want to get "stuck" within their subconscious. We are re to reassure you that that will never happen. You need only open your eyes, and you will pull yourself from the hypnotic state.
More fun hypnosis info & facts
In case you wanted to learn more about the phenomenon, here is some more hypnosis info for your brain to appreciate.
You will Feel Weightless or the Opposite
There are so many different ways that people have reported feeling during their hypno sessions. Some say they feel as if they have become gravity, and they feel unbelievably heavy as if weights are pulling them into the ground. Others have reported feeling feathery light as if they might just float away. There is no right way to feel whilst hypnotized, it depends on the person.
Can Cause Memory loss if Intended
If the patient wishes to block out some memories, the hypnotherapist might be able to do so. This will never be done without the patient's consent, and they have to be 100% willing to lose the memories.
Interested in becoming a QHHT Practitioner?
Find out how YOU can become a QHHT Practitioner. We offer an entire online course journey to get you started, growing, and achieving your goals.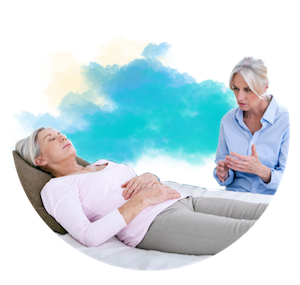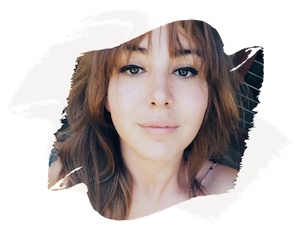 I am a creative and a wanderer. Mysteries and connections are what inspire me to write. While on my path, my purpose is to bring you information to help inspire you on your journey on this place called earth.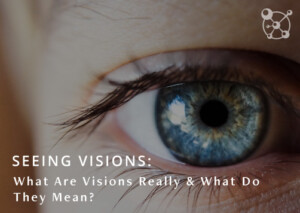 Seeing visions are not a common thing for most people, but, for some, visions are part of their daily lives! If you have been experiencing what you think are visions or visual hallucinations, hearing voices or experiencing what you think may be your guides or the spiritual realm…Read More»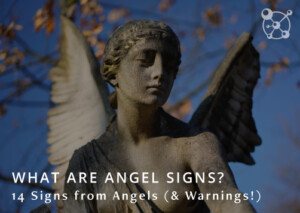 Angels are spiritual beings of unconditional love who help humanity fulfill their life's purpose. They often communicate with us using angel signs. There are many different reasons these signs are given to us, sometimes to remind us we are loved and supported, in other times to indicate we are on the…Read More»