What is Reiki? If you have never been exposed to this before, now is the perfect time to open your heart and mind for some universal expansion. Reiki therapy is based on the principle that we are all part of the same energy source which is the driving force of life. This article will cover the Reiki definition, what exactly Reiki energy is, Reiki benefits, and what to expect within a Reiki session.
What is Reiki and how does it work?
What does reiki mean? Reiki comes from a Japanese form of energy healing that is done by a reiki practitioner who has undergone Reiki training and attunement by a Reiki master. It was rediscovered by Dr. Mikao Usui in the early 20th century and was originally known as the root system. Healing reiki sessions are alternative or complementary therapy for health care. Reiki today comes in many different forms inclusive of Usui Reiki, Karuna Reiki, and Shamballa Reiki get Usui is the most widely practiced. There are a set of five reiki principles that give Reiki meaning and the practitioner a stronger ability to connect with the universal energy within us all.
Reiki definition
How does one define reiki? Reiki energy is the life force energy that flows through all living things. It is a form of alternative medicine which is based on transferring universal energies through the reiki practitioner and the client in order to benefit their well-being. Reiki's healing definition can be understood by breaking the word up into two parts to be translated. "Rei" means universal life and "ki" means energy and it translates into universal lifeforce energy. The reiki healing definition is a method of tapping into the universal Reiki energy and using it to strengthen the energy within yourself or others.
How does Reiki work?
Reiki healing can either be done by yourself, on yourself, but more often performed by a reiki practitioner who has studied the healing techniques and principles of reiki. It is the best form of stress or tension relief, in the way that it clears any blockages caused by negative energy. It creates a space within you which is open for healing on every level, spiritual, emotional, mental, and physical well-being is reinforced. Your reiki practitioner will make use of various reiki symbols which promote a specific type of healing. These can be in the form of hand positions, or mudras, drawn, traced, or simply envisioned in specific colors in order to be used.
What to expect in a typical reiki session
What is a reiki session inclusive of, you might ask? You'll find that most Reiki sessions are between 60 to 90 minutes long, but it depends on the practitioner as well as the ailments of the client. Typically the client will be lying down, comfortably, on a massage table to allow the healer easy access to every angle of the client's body without causing too much of a disturbance for the client. the practitioner's hands will either apply very light pressure or will be held over any problem areas of the client's body. Touch is not entirely necessary, it depends on the style of healing or the practitioner. If you experience a tingly or heated sensation in a certain area, that's normal, it means the practitioner knows what they're doing.
What is Reiki energy healing?
Our human bodies and all living things act as what could be described as depots of universal energy. As conductors of this energy, it can seem overwhelming for most of us to understand how the energy flows and how it can be manipulated to bring healing benefits. So, what is reiki therapy? According to the National Center for Complementary and Integrative Health (NCCIH) Reiki therapy aims to empower your own self-healing capabilities and the practitioner is not the source of the healing energy, they are simply there to channel energy in and out of you. Reiki energy healing aims to heal parts of our body physically and emotionally. Removing any energy blocks caused by traumatic events. This is done by tapping into the Reiki energy within us all, including your client.
What is reiki healing used for?
What is Reiki used to treat? Reiki is a form of spiritual healing which, along with other complementary treatments like acupuncture, psychological counseling, rehabilitation massage, or even physio, and is aimed at healing various physical, mental, emotional, and spiritual parts of your being.
What is reiki good for? 5 Benefits of reiki healing
Reiki energy is used to treat a multitude of issues and ailments. Below we have listed 4 benefits you can expect from a Reiki healing session.
Emotion and Mood Boost
Reiki has the ability to help you rewrite your thought patterns into a more positive attitude which can lift your mood exponentially. This internal healing will start to reflect in the way they think inside and behave in the external world.
Clears Energetic Blockages
Often, when we go through a traumatic even our mind creates blockages as a sort of defense mechanism or self-protection. These energy blocks within your energy field and in your chakra system prevent your energy from flowing freely, which is debilitating and draining.
Brings Mental Clarity
As with meditation, reiki is similar in the fact that it promotes being present and living in the moment without worries of the past or future. It clears negative energy out of your system which may be in the form of doubt or anger so that you are able to see the bigger picture more clearly which helps in decision making.
Better Sleep
Reiki healing's most felt benefit is the sense of deep relaxation and rejuvenation after a session. This mode of relaxation is the perfect remedy for restlessness. Not to mention the clarity of the mind you achieve after the session will make it easier to quiet your thoughts to let you sleep.
Supports Your Immune System
It has been said the Reiki can ignite our bodies' ability to self-heal. It can remove negative energies which fester and lower your vibration which allows toxins and illness in. Reiki can help raise your vibration by clearing out the negative energies and by doing so it improves our overall health.
What are the dangers & side effects of Reiki?
Where there is a multitude of health benefits in Reiki healing, there can be side effects that are not so positive that you should be aware of before you attempt this alternative therapy.
Lethargy
Reiki healing can put you into a state of deep relaxation. this sensation can last few hours after a Reiki healing treatment which may result in your body feeling heavy or drained of energy.
Feeling Uncomfortable
Discomfort is not uncommon in Reiki healing. During a session, your healer must make sure to take precautions for any injuries that restrict mobility. These kinds of injuries may make it difficult to lie down horizontally so a reclining chair is best advised. Reiki healing may also dredge up less desired memories that have been hidden away in a box in our minds. These memories trigger thoughts and emotions which make you uncomfortable.
Feeling Emotional
Reiki healing may also dredge up less desired memories that have been hidden away in a box in our minds. These memories trigger thoughts and emotions which make you uncomfortable.
Reiki therapy & healing: Key takeaways
Reiki is a form of healing that has been made readily available, by the internet, to anyone in the world. It is now widely practiced throughout the global population, crossing a multitude of cultures, treating various aspects of our being. If you are open to the idea of Reiki healing, contact your local practitioner, book an appointment and let us know how it went!
FAQs
What is a reiki healer?
A Reiki healer is an energy healer. They are channel energy from the universe into their client in order to promote their self-healing abilities. A Reiki healer is someone who has gone through Reiki training by a reiki master. In order to become a healer, they have to undergo an attunement process.
What is reiki treatment?
A Reiki treatment can be used to treat various aspects of the body, mind, and spirit. It is the transferal of the universal energy of the source through you.
What is a reiki master?
A Reiki Master is a practitioner who has undergone a level three attunement. As a Reiki master, you are able to pass on the teachings of Reiki healing onto other people so they may too spread the light.
What is reiki massage?
Reiki energy healing should not be confused with a massage. Where some people may refer to the healing session as a massage, it doesn't involve much actual massaging. During a healing session you will lie down on a massage table, ironically, and the Reiki healer will hold the hands of the problem area and channel the healing energy. They may touch you lightly, but technically not massaging.
Can Reiki help with anxiety?
Reiki can help boost your mood, fight depression and beat anxiety. It clears away emotional and mental blocks which cause over-analyzing of situations that might trigger anxiety.
Interested in becoming a QHHT Practitioner?
Find out how YOU can become a QHHT Practitioner. We offer an entire online course journey to get you started, growing, and achieving your goals.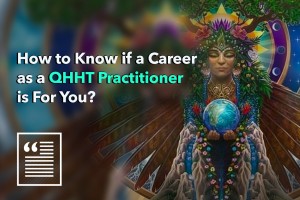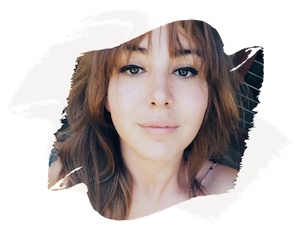 I am a creative and a wanderer. Mysteries and connections are what inspire me to write. While on my path, my purpose is to bring you information to help inspire you on your journey on this place called earth.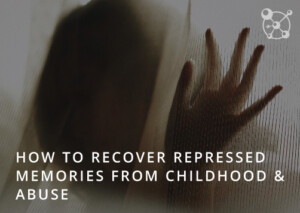 Have you ever found yourself avoiding certain situations without having a specific reason for it? Maybe you have noticed behavioral patterns that make no sense to you. You probably have some repressed memories hidden somewhere within your mind, and by the end of this article you will know…Read More»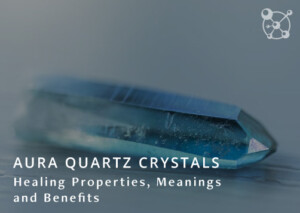 Have you ever picked up a crystal that just seems to ethereal to be real? It was most likely an aura quartz crystal, and believe us when we say, it is truly the real-deal. There is much confusion over this beautiful amalgamation of nature and science produces a powerful healing crystal that…Read More»