The talk of this new age has been on everyone's lips for years now. The age of Aquarius is upon us, but what does that mean? The build-up in excitement has been enthralling, it almost feels as if one of the Gods is coming to visit. What changes are we to expect and how will this impact our lives or the vibration of the Earth? Will we notice these changes physically or spiritually? These are two of the few questions which race through my mind when I start to think about this concept. Let's discuss it in more detail.
When Did the Age of Aquarius Start?
Astrologers find it challenging to pinpoint when exactly an era might actually begin because the life cycle is so large. We're talking about a chunk of the "illusion of time". It's not a line in the sand that is absolute.  An era is a word to describe the "backward" motion of the Earth which this time around has moved into the Aquarius sign. The Earth will have a turn through each zodiac sign, of which there are 12, and it will take about 25 868 years to rotate through each sign. 25 868 divided between the 12 signs is 2100 – the length of each era. Therefore, astrologers think the time for the age of Aquarius is now! There is speculation that the Aquarian age could have begun 12th/12/2012. There are other opinions that it just came in March 21st of this year – 21st/03/2021.
What Are the Differences
The change is in how we are able to display ourselves and our interests without being persecuted for our differences and people not understanding us. Therefore, we can even see the difference in acceptance of society within 50 or 60 years back. That's one extremely noticeable difference from our very top-down system to being in a more horizontal system where we're in this information age where we don't have to get all our information from our parents or grandparents, teachers, or the library. Everything is much faster with the speed of Google! Information is instant – which was pretty unimaginable 50 years ago.
Changes to Expect from Age of Aquarius
In the previous era, there was a sense of wanting to have personal control or possession. It was a sign of your accomplishments. These possessions could be in the form of slavery which is the most brutal form. So, in terms of having control over individuals and the desire to have these things, and to justify them as having a particular status in a society which therefore justifies possessions, control, or judgment. But now, if we look around our world, we have this miraculous society of sharing which is newly blossoming. We have this way in which we can share a lot in terms of clothes, our homes. The way of sharing and the systems that are growing and even sharing money through different systems like cryptocurrencies which don't have to go through these controlling centered, hierarchical places like big banks wanting to control your money.
Age of Aquarius is About Trust
It's about people that are able to share within their systems of trust that they have been placed which allows this. In the previous era, trust and ethics just weren't there and still based on this very top-down system. This was replaced with a sense of unity and sharing, a sense of openness, and realizing that we're all in this together.
It was really easy to be caught up in victimization, but now you have the tools to lift yourself back up. There is support all around you that is really accessible. Facebook has the ability to connect you with all kinds of people who have the same interests as you, which is incredible compared to decades ago where you may never casually just meet someone from the other side of the world. Someone who is interested in the same things that you are.  You then wonder why there were feelings of loneliness back then and misunderstanding and a lack of passion to be fulfilled as we work through that.
Age of Connection
We're coming into an age of a connection with our physical bodies. We must just listen to our bodies in order to pull our power back in. The way by which you need to advance your relationship with your body is unique to you. You have a lot of different options in this age – how your non-physical self wants to dance with your physical self. Another way to explore this is through a past life regression session – which can give you more answers around the connection to your physical body.
It becomes more clear to me when I wake up at 4 am in the morning and I know that I am my non-physical self as my body is asleep. I am learning how to dance with this body, or how to work in harmony with it. There is no right or wrong answer or route. My dance is fundamentally based on experimenting, I do not like conservative ideas on how I "must" be.  By listening to my body, I can feel that it feels a little better, I am sleeping a little better each night and I feel that the consciousness of my body is connecting with my non-physical consciousness and they're feeling a sense of unity because we've been fulfilling each other's needs in different ways.
Age of Aquarius is About Health
My non-physical self wants my physical body to be healthy and stable as well so that it can go through this earthly experience. Staying healthy and vibrant and having the energy to be able to accomplish some of these things that we wish to go to. It is a little bit of a dance. This is a very Aquarian age kind of thing, where the relationship with yourself is blossoming – you're seeing yourself as your special and sacred partner.
So, I ask that question to anyone who is reading this, what dance do you want to do? How would you like to nurture that relationship? We all know that when you're healthy and happy you have the extra energy to all the things you want to do. Allow your body to be a better conduit, or a better governor of the energy that's coming in from above and making it clear I want my body to be more open to the real me, without the filters we put up.
Key Takeaways
We are developing into this new age of sharing information, experimenting with, and truly understanding ourselves and it's a beautiful thing. I know that we all get into our own worlds and say we've had a rough day or a rough week. But, if you could take just a little bit of that time and just give yourself that sense of gratitude for realizing where you are now, as opposed to where we were in the times where we didn't have that mindset. You would be grateful and you would be lit up by the strong contrast in this new age that we do have.
FAQs
How many years are in an era?
There are 12 signs in the zodiac system and the earth will retrograde through each one which will take about 25 868 years. Also, if you divide 25 868 by 12 you'll get 2100. Each era is approximately 2000 years long.
What changes will the age of Aquarius bring?
Because of the Age of Aquarius, we will be more connected with our physical bodies, our emotional and spiritual selves. With this will come a sense of freedom and growing availability of information that is freely shared.
What was the previous era we came from?
Before the Age of Aquarius, we were in the age of Pisces from AD1 – AD2000. Before the age of Pisces, we were in the age of Aries from 2000BC – AD1.
Interested in becoming a QHHT Practitioner?
Find out how YOU can become a QHHT Practitioner. We offer an entire online course journey to get you started, growing, and achieving your goals.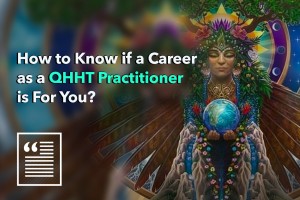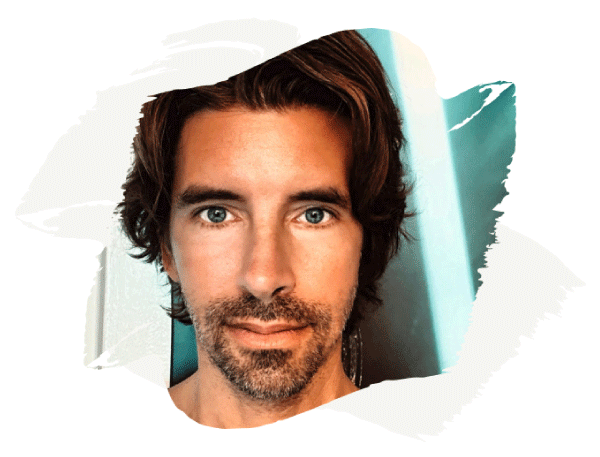 "The purpose of my life is to be a vivacious and highly abundant business and spiritual maverick. Bringing the highest level of consciousness into the world for the greatest good."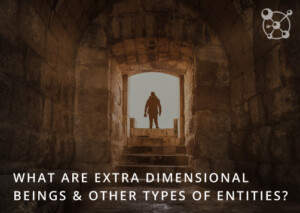 If one were to try and explain the topic of dimensionality to someone who has never grasped the concept before, a great way to recommend they start learning is through the novel, Flatland, which is a story about a two-dimensional world, narrated by a square. Yes, the shape. Pop culture today would have you believe that extra-dimensional beings come…Read More»
The talk of this new age has been on everyone's lips for years now. The age of Aquarius is upon us, but what does that mean? The build-up in excitement has been enthralling, it almost feels as if one of the Gods is coming to visit. What changes are we to expect and how will this impact our lives or the vibration of…Read More»