If you suffer from health conditions such as anxiety or stress, you may consider past life regression therapy to help you overcome the symptoms. We all have fears, or even interests, that we can not explain. Past life regressions can offer insight, with love and support, which will help you understand and resolve any unexplainable or irrational reactions.  What might be revealed to you is not a guarantee, and it may be hard to understand at first. You might see your time in the womb, or even a time when your soul embodied another being. This article will equip you with knowledge so you may start your past life regression journey without blindly being thrown into the deep end.
What is a past life or past self?
If you are a believer in reincarnation then you'll be aware that our souls are recycled into different lives each time we die physically. Past life or a past self could be described as an alternative lifetime. A past life means your soul has reincarnated into this world, having already been here before. This could be for a number of reasons but mainly, for learning something more about this life, inclusive of our morals, emotions, reactions, and much more. Have you ever had strangely synchronized moments, or what may feel like false memories? The chances are you are living another life as another person in a different time from a previous one… or more. So the question remains… who were you in a past life?
What is past life regression (AKA past self regression) & how does it work?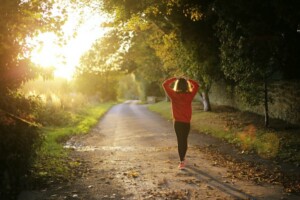 The past life regression definition is to resolve past life traumas or conflicts.  Supposing your dreams are riddled with memories that don't seem to belong to you. This is your subconscious mind bringing up memories of your former life. Past life memories can be quite overwhelming at times, especially if they're based on trauma. They can come up in the form of irrational fears, unrelated to your present life experiences. Or maybe you clicked immediately when you met someone for the first time, feeling like you've known them your whole life, possibly even, the undeniable feeling you've been somewhere before when you're traveling through a foreign country. Past self regression aims to reveal these hidden memories by putting you in a hypnotic state. 
What are the benefits of past life regression?
Past life regression, or PLR, benefits your present life in ways you won't believe. Anxiety and stress are rapidly rising across the nation. It comes in many forms that we all know – like anxiety, uncertainty about the future, depression, or sometimes even just constantly comparing ourselves in this hyper digital age. And the numbers don't lie:  Amazingly, roughly 60% of people record feeling stressed at least three days per week. You might think this is unrelated but it really is on point. In a large amount of cases, the stress we experience and things that we fear are connected to traumas that happened to us in past lives. Some of us have phobias we "can't explain" or possibly "don't understand." Healing through past life regression aims to reveal and resolve those past life events so you may move on from them, without them holding you back in any way. Below are some of the benefits you'll experience with past life regression therapy.
Growing spirituality
Past life regression will help you release that fear of dying or the unknown. Being fearful of death is quite common. When you take part in PLR you'll be guided by others who have passed on from life, as well as by the lives that you once lived. This will hopefully teach you that your life will not end when your physical body and you are not thrust into nothingness alone, but that there are always beings available, guiding you through your current life and even after death.
Being more aware of yourself
Past life regression will also help you know yourself — and teach you to stop the harsh self-judgments that you put upon yourself in your present life. We know this is often because you're allowing your past lives to inform the decisions you're making in the present. You're practicing habits or ideas you learned through past lives and experiences.
Improves Relationships with Others
Once you understand yourself better, you'll build stronger relationships with the people around you. Past life regression hypnotherapy also teaches us a sense of empathy to better understand the troubles of others. After you've gained an understanding of the kinds of things you've lived through in a past life, you'll be more receptive to the emotions and experiences of others. Ultimately, it gives you a better understanding of relationships and the ability to create healthier patterns.
Improving your self-efficacy
Renewed motivation to make desired changes. For example, someone who has struggled with weight all their life finds that they starved to death in a previous life or spent much time without food. They are able to make sense of this life's struggles and repair the trauma from the past life, therefore opening the door to release the extra weight, or put some on. 
Control Over Your Emotions
As we mentioned above, our reactions in life can seem unrelated to our present life experiences but they can be explained through past life regression.  As with the release of fear of the unknown, A past life regression therapist can help you release the trauma of losing a loved one, or something similar. 
Forgiveness
Forgiving oneself is hard if you do not know the root of the issue. PLR can reveal these triggers and help you finally let go of the things that were holding you back. You'll also feel an incredible amount of self-love and self-worth for the amazing strength you showed in your past lives.
Removing Mental or Emotional Barriers
You may even experience  a sense of clarity unlike any before after a journey with past life regression therapy. It can lift the heavy weight of the past showing a clear path. Without negative emotions and mental barriers holding you back, you'll learn to look at challenges in completely new ways helping you truly appreciate al that life has to offer.
Is past life regression safe, or are there risks & side effects?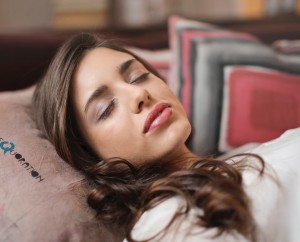 Past life regression is safe, you will not be harmed. however, the resurfacing of past life traumas can be traumatic for some. It may leave you feeling insecure, or overly sensitive. This too shall pass, especially with further past life regression investigation. More knowledge equates to higher awareness.
What is past life regression therapy?
Here, it's especially crucial to remember that past life therapy is not the same thing as meeting with a psychic or having your fortune told. it is a gentle version of hypnotherapy that enables you to access memories of a previous incarnation on earth via your subconscious mind. PLR sessions, or reincarnation therapy, help dissipate the fog on your mind's path so you can see your memories more clearly.
Is past life regression hypnosis?
Essentially, yes. Past life regression hypnosis enables you to experience your memories from a past life through a state of hypnosis and is performed by a QHHT certified hypnotherapist or a hypnotist.
Where can I experience a past life regression session?
You can experience this from the comfort of your own home, should you wish, and if you can find a practitioner willing to travel to you, or from your QHHT practitioners therapy room. It should be inviting, soothing, comfortable, and warm – free of distraction. 
What does a past life regressor do during a session?
They will be comforting at all times. first, they will get you into a deeply meditative, or a state of hypnosis. once you have crossed over into the past lives dimensions, they will guide you to the right dream with prompting questions.
What is a past life regression session experience like?
It depends on the lesson you learn from your previous incarnation. Some people experience trauma in the form of rage or fear, whereas others might experience relief from gaining insight.
What does past life regression therapy cost?
Past life regression prices for therapy range from $250 – $350. Prices vary depending on individual QHHT practitioners.
How to learn past life regression therapy yourself
If you wish to discover this amazing and uplifting information about your past lives or learn how to do a past life regression on someone else, there are past life regression therapy courses available here, for all to enjoy. 
Learn past life regression therapy online or live
Dolores Cannon is a past life regression therapist who designed this groundbreaking technique. This entails the use of visualizations to bring a person into a somnambulistic state of trance. This is what you experience just before you wake and before you slip into a deep sleep. Most therapists avoid using this technique because they are not equipped to get their clients into that state as it's quite difficult. but Dolores Cannon has provided Online QHHT Training of past life regression courses and quantum healing past life regression.
Level One
This course is comprised of three days worth of Dolores Cannon prerecorded teachings where you will learn all the foundations of QHHT past life regression.
Level Two
This second course will help you take all your knowledge learned in level one, and teach you how to apply it practically so you are able to facilitate sessions for someone else.
How to do past life regression on yourself
There are a few ways that you can learn how to do a past life regression on yourself. Not everyone has the access to hypnotherapists or regression therapists. Luckily, in this short past life regression how-to, we'll cover how to do a past life regression on yourself in three ways, and figure out who exactly you were in previous lives.
Past life regression meditation
Meditation is a great way for you to perform self-guided past-life regression. It is best to remember that if you are unskilled, or even a master, you may or may not return to the same life you witnessed of yourself from the previous meditation. Each venture might show you a new life, therefore you must be precise on what you wish to learn. To start, lie down, comfortably in a quiet space, without distraction. Breath in deeply and center yourself internally. Envision a white light coming from the collective energy and surrounding you, connecting you to the ground. call on your spirit guides to help guide you and to offer support, you are not alone and you are so loved. Be specific when you ask to be shown a past life, ensuring it is related to the troubles you are experiencing in your current life.
Past life regression during sleep
If you are keen on learning how to see your past life but are not a skilled meditator yet look, no further than your dreams. Our dream state is a communication method from our subconscious mind into our consciousness. Repetitive dreams might mean you had a traumatic or profound experience in a past life that resonates with your present life. Other clues that your dream is a memory from a past life are maybe seeing someone else but you know it was you, your family and friends are of another ethnicity, or communication is in a foreign language which you still understand. 
Self-hypnosis for past life regression
In order to do this, you must ensure you create a safe and comfortable environment that has a good flow of energy. Light some candles and put on some meditative music if you care for the ambiance, although it is not entirely necessary. Make sure you come prepared with the questions you wish to ask your higher self, along with your questions revised in your mind, bring a journal along so you can quickly jot down the information you received.
The whole ordeal lasts about 45 minutes, so make sure you are comfortable. just like you would do in meditation, set your intention, breath in deeply, and call upon your higher self for guidance. Envision a ball of warm, white light that is love, surrounding you. In front of you, you can envision a staircase or a series of stepping stones going upwards. With each step up you become more aware of your higher self. At the top, you'll find a labeled doorway that will lead you to open the portal to your past lives. Remember that you are loved and supported the whole time, you are never alone. once you enter the door, specify that you wish to see the memory that will most serve your present life.
Key takeaway
Whether you're interested in getting past your own emotional blocks or just want to help other people get past theirs, regression therapy is an incredibly rewarding experience. It's important that you leave your judgment, stress, and even your fears at the door before you enter your session. When you're in the right state of mind, you'll be surprised by just how much you're able to learn about yourself.
FAQs
Are there practitioners of QHHT past life regression near me?
PLR therapy sessions need to be done in person. This means no Zoom or skype calls. It is something that requires personal experience, where energy can be shared. This is also to provide a sense of security for you. Should you wish to find a practitioner you can search through the QHHT official site for a practitioner near you!
Is there QHHT past life regression training near me?
Now, you have a much better understanding of how past-life therapy works — and why you should try it out for yourself. But perhaps you've also always been the kind of person who is interested in helping others. If so, then getting certified as a past life regression practitioner is a wonderful way to share your gift of healing with the people who need it the most.
Is past life regression real?
It is very real for those who perceive it to be. Even though it is considered a pseudoscience and has been rejected by many clinical practitioners. Although there is little scientific proof on the topic, there is nothing to disprove it either. It is up to you to make an informed decision. 
Is past life regression scary?
It can be intimidating and scary at times for those who experienced serious traumas in a past life. Resurfacing those emotions can make one feel like they're in a loop, experiencing it all over again. You might be asked to relive situations from your memories, opening doors that were otherwise locked. You might not even be aware that you experienced trauma within your past life. This is part of the process for many people, just know that you are never alone – let your therapist be your beacon.
Is soul regression the same thing?
It is a stem of past life regression, although it is based on our current lives. Soul regression is about resolving negative experiences from our present lives which may have been booted to our subconscious minds. This form of regression therapy will have you seeing memories that have been hidden within your subconscious, maybe because they were too traumatic for you to deal with at the time. with Soul regression, you are hypnotized to reveal those hidden memories, locked away in your mind.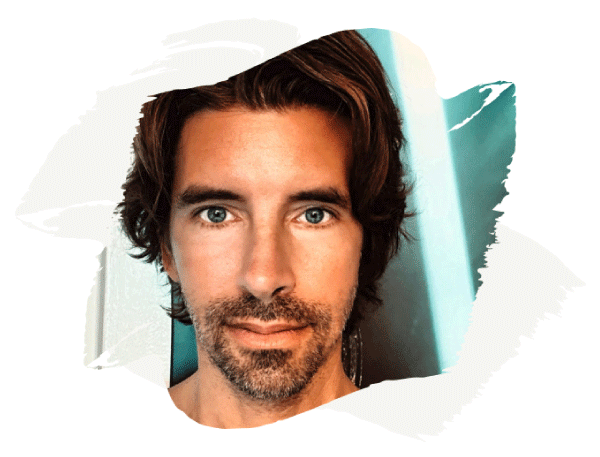 "The purpose of my life is to be a vivacious and highly abundant business and spiritual maverick. Bringing the highest level of consciousness into the world for the greatest good."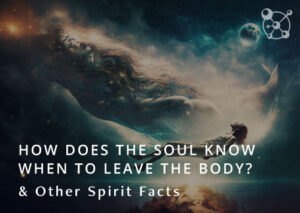 One of the most thought-about aspects of life is when it ends. the question on most people's minds when they near the end of their life, is what happens to their soul when it departs from their body. Fearing death is not a new conundrum, as there are so many beliefs surrounding the afterlife, like whether you believe in heaven or hell. It is no wonder…Read More»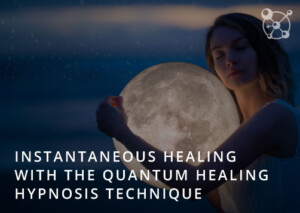 Imagine a world where healing is done purely through energetic work. A world where synthetic medication is a thing of the past because now we can simply go visit a reiki healer or a QHHT practitioner. No longer will we need to pay for expensive medical aid where…Read More»