The world, at times, appears to be a deeply troubled and chaotic place. The relentless cycle of violence, conflict, and suffering we inflict upon ourselves and others raises questions about why higher beings have not intervened to alleviate our struggles. It is understandable to wonder why such powerful forces have not intervened to guide us toward a path of peace and harmony. However, perhaps there is a purpose behind our challenges: a test of our collective consciousness and capacity for growth. 
However, just because they do not manifest in such obvious ways, it doesn't mean the higher beings that had such a great part in our creation have not yet come to our aid. In fact, they've been here all along. Watching and guiding us in ways that have ensured our safety and evolution. Dolores Cannon has often spoken about the three waves of volunteers. This is our topic today. We will discuss exactly who they are, and what their purpose is for being here.
What Are the Three Waves of Volunteers?
Over the years, Dolores Cannon refined her technique to help her clients connect with their subconscious minds. She liked to call this the unconscious mind because, during the QHHT sessions, the conscious mind was completely switched off. This part of the mind holds a wealth of knowledge beyond the individual's current life experiences. This is how we connect to and receive guidance from our "Higher Self," which is ultimately connected to the Source energy.
As Cannon delved deeper into her clients' unconscious, she noticed a pattern emerging. Some individuals, seemingly unrelated to one another, began recounting similar experiences and information about their soul's journey and purpose on Earth. This discovery laid the foundation for her revolutionary discovery of the Three Waves of Volunteers. So, who and what are they?
Well, this brings us to the tumultuous life we live. When the higher beings created us, they gave us free will. They wanted to see what we would do with our lives, and how that would influence our evolution. Their only rule in our creation was "no interference." This means that they cannot tell us what to do, or stop us from doing something. They have, however, stepped in at certain points to give us gifts of wisdom. That is when our consciousness was ready. They gave us the gift of fire and agricultural methods. It was up to those humans who tapped into the knowledge to do something with it. Once we learned about it, the higher beings would just sit back and see how we manipulated that knowledge, hoping for the best. But, mostly they just shook their heads in disappointment – figuratively speaking.
They knew Earth needed help to lift us from the negative spiral we were heading down. But, how could they do this without breaking their rule of no interference? This was where the Three Waves of Volunteers came in. They are three sets of souls sent in at various timelines of our existence that were destined to raise our vibration as a collective consciousness. They would come in not knowing who they are, living a life as human beings. They are the purest of souls, untainted by other lives. This means they hold no karma, and they live in the most positive form. The idea is that they are meant to influence us by living a life of high vibration, leading by example.
https://www.facebook.com/watch/?v=38802590872580
The First Wave
During the time of the second world war, Earth was in dire need of help. When the atomic bomb was created, the higher beings faced a dilemma. We humans now had the means to blow up the entire planet and destroy everything we, and they, had been working for. So, they sent out a calling into the universe. Earth needed pure souls to volunteer their services to come live a life as a human. These were the pioneers of their kind.
The First Wavers would generally be between the ages of 50 and 80 years old, although many younger people have claimed to be first-wave volunteers. People who identify as First Wavers feel like outcasts from human society. They don't understand the violence, and detest it even more. It is incomprehensible how we humans can do such things to each other. Additionally, they are highly emotional beings, so they are quick to cry because the depth of human emotion is too much for them to bear. Sadly, this means they don't enjoy life here on Earth and they often say they want to go home. Even if they don't know where home is.
The Second Wave
The second wave of volunteers had a bit of an easier situation on their hands because the way had already been paved by the First Wavers. These people are less emotional, yet they still struggle with the volatile essence that is human life. They tend to be loners, choosing to stay away from people most of the time. Thus, they probably choose to work from home or roam through life like nomads.
Second Wavers are also pure souls that have no karma. They have also agreed to come into this life and leave no trace. This means they want to come in without creating any karma, so they live peaceful lives. Additionally, they also don't want to have children, because children create karma. They don't want to potentially come back into this life again to work through their karma.
The generators of all three waves of volunteers are the Second Wavers. As Dolores says, "Their job is just to be."They can walk through a crowd of people and their energy will affect everyone there. That's how powerful they really are, but they generally aren't aware they're doing it. 
The Third Wave
Then we get to the third wave of volunteers. They are the children, and Dolores calls them the Hope of humanity. They are born with their DNA already in place, while the rest of the generations have to play catch up (with the help of the first and second waves). Many of these children, or young adults, were completely misunderstood. Not only that but they were misdiagnosed with the phenomenon of ADHD. This is because the Third Wavers learn a lot faster than others. This makes school extremely boring, but it doesn't mean they're not interested in education.
You might very well be one of these volunteers. To find out whether you are a first, second, or third-wave volunteer, take this quiz! 
Interested in becoming a QHHT Practitioner?
Find out how YOU can become a QHHT Practitioner. We offer an entire online course journey to get you started, growing, and achieving your goals.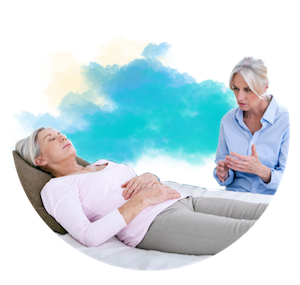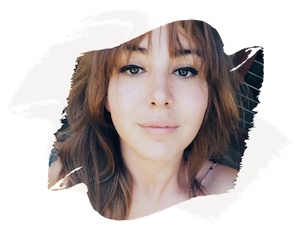 I am a creative and a wanderer. Mysteries and connections are what inspire me to write. While on my path, my purpose is to bring you information to help inspire you on your journey on this place called earth.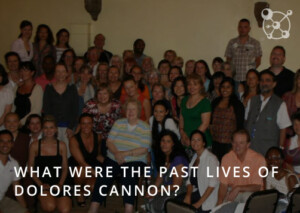 Dolores Cannon is a name very well-known within the world of QHHT. Naturally so, she and her husband are responsible for all the knowledge we have gained today through their hypnosis sessions. We have learned a great deal about past lives, and the fifth dimension, and we are lucky enough to have books written…Read More»
Crop circles are phenomena that have been reported for an age. But, what are Crop Circles? Are they messages from beings of higher realms?….Read More»