If you're reading this, you probably have some interest in the possibility of past lives. Or, the topic intrigues you enough that you want to know more. Our topic today is about the research that has been done to prove that reincarnation is real. We will talk about the science behind the phenomenon and any evidence that exists. So, if you're ready to go down the rabbit hole of rebirth and other lives, this is the article for you.
Is reincarnation real?
The question of whether reincarnation is real is one that has fascinated humanity for centuries. While there is compelling anecdotal evidence, such as cases like that of James Leininger, which suggest the possibility of reincarnation, the concept remains a matter of mystery. A compelling argument, in favor of reincarnation, is the nature of consciousness. Our understanding of consciousness is limited by our current scientific knowledge. If anything QHHT has shown us that consciousness is far more complex and expansive than our minds can currently perceive or measure. Even a scientist cannot deny the mysterious side of this. There is no way for anyone to say with 100% certainty that it doesn't exist.
Dolores Cannon worked tirelessly for decades in past life regression training. She had hundreds of clients from around the world who sought out her hypnosis skills. They would regress into past lives where they loved in different timelines. Some people even started remembering lives, not as humans, but as beings on different planets in the universe.
Is there proof of reincarnation?
Reincarnation is not the kind of thing that can be proven with solid evidence. So far, there is no scientific way to measure whether or not people have lived other lives. Even though there is no concrete reincarnation proof, there are thousands of stories of people who remember things that did not happen in their lifetime. All over the world, children who remember past lives have spoken up about lives they remember. The detail they talk about is
Scientific evidence of reincarnation and life after death
Those who are interested in reincarnation studies will get a kick from this next section. Below we have listed the various researchers and scientists who have tried to collect reincarnation evidence. So, is reincarnation possible, scientifically speaking? Read below about the studies done on the phenomenon.
Division of Perceptual Studies
The Division of Perceptual Studies at the University of Virginia in the United States has published evidence of reincarnation. there you can read up about 2500 different cases of children from all around the world who seem to remember past lives. Most of these cases are children located in countries where the majority believe in the possibility of being reborn after you die. Most of the past memories they recall directly relate to people who have existed in the past. Amazingly, these stories are identical to the people who have died, usually tragic deaths, and are described in immaculate detail.
Ian Stevenson
There are few researchers who have dedicated their lives to investigating the possibility of reincarnation. Though most psychologists would not describe the phenomenon with much reverence, Stevenson just thought there was more to it. He heard about various children in countries around the world who allegedly remembered having a previous life. He set out to solve the mysteries behind their stories and published his findings in books. His first book was called, "Twenty Cases Suggestive of Reincarnation."
Dolores Cannon
If you have been following QHHT for a while you will not need a reminder that Dolores Cannon herself displayed proof of reincarnation through her regression work. It may not be a formal reincarnation study, per se. But, it tells the stories of many people she has worked with as a hypnotherapist. these people came to her to tap into their past lives or their higher selves. She wrote many books, including a series of three books where she tapped into the life of Nostradamus himself.
Other proof of past lives? 2 cases of reincarnation
There are thousands of stories of people who seem to remember things that did not happen in their lifetime These memories came from their past lives. So, we have three examples of true stories of rebirth listed below. Keep reading for real-life reincarnation situations
James Leininger
Bruce and Andrea Leininger had a son called James. He was born on April 10th, 1998, and he became of of the most iconic past-life cases on US television. James had always had a fondness for everything to do with airplanes. According to his parents, they had no idea where this fascination came from because neither of them introduced him to airplanes. His father once took him to the Cavanaugh Flight Museum near Dallas where James showed a keen interest in the World War II exhibit. What fascinated Bruce was James's knowledge of the aircraft in the exhibit. This seemed impossible for James to know such things because he was so young.
Interestingly, little James started having re-occurring nightmares where he was in a terrible plane crash at the tender age of two. He would call out in his sleep that the plane was on fire and he couldn't escape. Bruce decided to investigate after James said that he used to fly an aircraft called a Corsair off a boat, but he was shot down by the Japanese. After some questioning, James said the boat was called the "Natoma." Bruce's investigation led him to find the "Natoma Bay" carrier ship that did indeed exist. It was stationed in the Pacific during World War II.
Eventually, James's parents discovered that their son was recalling a past life where he was James  M. Huston, Jr. What's even more interesting is the artwork that James would create. He would add his signature at the bottom which read: "James 3." His parents believed that he was not signing his age, but rather that he was the third James because the pilot was James Huston Junior. Their son, James, even remembered things about his family in his past life. Amazingly, there were still living relatives of James Huston they managed to match these details of James Leininger's past-life memory.
Girl Who Remembers Life as Someone Who Died in the 1945 Airplane Crash in the Empire State Building
Most people remember the September 11th tragedy as the only airplane crashing into a building. However, it is not the only story. In 1945, an airplane crashed into the Empire State Building killing multiple people. Fast forward to the modern day and a young girl of two years old remembered being a victim of this horrific accident. At first, Claire's mom would call Claire "Baby." After a while, Claire started refusing to be called by her real name and wanted everyone to call her "Baby," from then onwards. She claimed that Claire was not her name, and her adamant behavior surprised her mom.
When Claire was two years old, she started having nightmares. These concerned her mom, but she did not expect to finish out that Claire was remembering a past life. One day, Claire's mom mentioned they were going to visit some friends, but this required a plane trip. Claire refused to go, and expressed a deep fear of flying, even though she had never been on a plane. After some questioning, Claire opened up about her memories of being inside a building when an airplane crashed into it.
Claire's mom thought she was possibly remembering a past life as someone in the September 11th tragedy. But, it turns out the crash Claire remembered was an accident in 1945. A B25 bomber collided with the Empire State Building because of bad weather and killed multiple people. Clare's memories end pretty abruptly, which suggests to them that the person she remembered died upon impact. Claire remembered details of this life, like her red hair and the style of clothing she wore. She also remembered having two children, as well as the name Rose. After some investigation, they matched those details with a woman who died in the crash. She had two children, and her mother's name was Rose.
Scientific evidence against reincarnation
Is there any proof reincarnation is not real? Well, there are many scientists who have delved into the rabbit hole of past lives. They traveled the world to study reincarnation, collecting stories of people who remember different lives. They would record all the details, and try to match them with people who existed in the time they remember. Even though there is no way to prove that these people actually did live these other lives, there is no way to disprove it either.
Reincarnation theory
Here we can talk about specific theories around reincarnation. Googling the above blue phrase turns up information about Plato, Hinduism, and the "quantum theory of reincarnation", you can talk about these (or not) as well as other theories of interest. Use the phrase "theory of reincarnation"
The nature of reality has been described by many scientists as figments of our consciousness, or imagination if you will. There are many who believe that if we are living in one reality, we exist in others. This leads us to the quantum theory of reincarnation. This theory describes a multi-verse of parallel universes. In other words, there are different realities existing simultaneously with this reality you're reading this from. Dolores Cannon often said that time does not function in the linear way our human minds understand it. Everything is happening all at once, right now, and at the same time. So, the term "past life" is actually inaccurate. Dolores liked to refer to them as "other lives.
The theory of reincarnation is also a major component of certain religions. Hinduism and Buddhism talk about being born again after you die. They say it revolves around the karma you collect in each life. You are reborn each time to work through it or continue learning lessons with each life.
Why reincarnation makes no sense to some people
Reincarnation may not make sense to some individuals because it lacks evidence. Some people like to see hard facts about reincarnation etc. before they choose to believe it. Others might have religious views that deny the possibility of reincarnation. The idea of being born again would directly contradict their belief systems.   For many, it's a matter of not opening their minds to the possibility of consciousness extending beyond physicality, requiring faith and belief in a non-physical element that persists across lifetimes.
Does reincarnation exist? Our conclusion
The idea of reincarnation is a mix of spirituality, philosophy, and a quest for scientific past life proof. Whether or not reincarnation is real is a matter of faith for many, but lacks solid scientific evidence, leading to skepticism. Still, reincarnation invites us to ponder life's mysteries, regardless of the evidence of past life reincarnation, or the lack thereof. If you are keen to explore more, try our past life calculator or our accurate past life test!
Resources:
Interested in becoming a QHHT Practitioner?
Find out how YOU can become a QHHT Practitioner. We offer an entire online course journey to get you started, growing, and achieving your goals.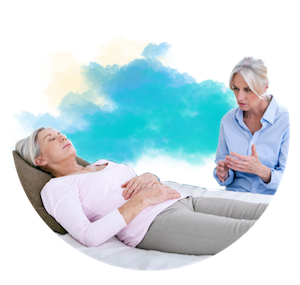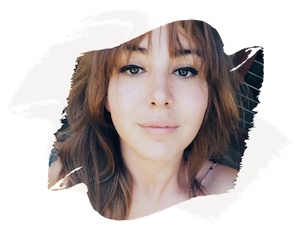 I am a creative and a wanderer. Mysteries and connections are what inspire me to write. While on my path, my purpose is to bring you information to help inspire you on your journey on this place called earth.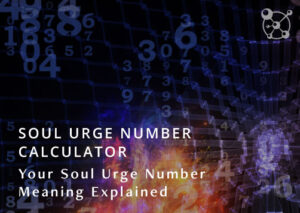 In the world of numerology, the numbers that make up our names hold a profound key to understanding our deepest desires, motivations, and innermost yearnings. These mystical numbers offer a glimpse into the very essence of our souls. Today we are focusing on the soul urge number. Join us on a journey through the world of…Read More»
The scorpion is a creature that has both fascinated and frightened people from all over the world. But, this hasn't always been the case. In ancient times, scorpions held so much more meaning than the modern world's perspective…Read More»