This world we live in is completely blindsided by lust and greed when gold comes into the picture. However, gold is not just a precious metal that defines our wealth with its economic value. It is a color that holds much spiritual meaning. This article will delve deep into what gold is associated with. From its spiritual meanings to what it relates to in our everyday lives.
Gold spiritual meaning defined
What is the spiritual meaning of colors, and more importantly, what is the spiritual meaning of gold? Our definition of the spiritual meaning of the color gold is multi-faceted. The color gold is duality at its finest. It is both valuable in the physical and the spiritual worlds. The physical power of gold is strong as it defines our wealth and status in society. It also holds many spiritual significances. Gold symbolizes transformation or renewal. It is associated with love, an ultimately warm and high vibration. Moreover, gold is a symbol of spiritual illumination or awakening.
Last, but not least, the color gold is also believed to bring good luck, whether it's in spiritual or economic form. For humanity, it is seen as one of the greatest symbols of life.
Gold Symbolism & Meanings in History and Cultures
What is the symbolic meaning of gold? Throughout human history, not many things have been placed on such a pedestal as gold. For thousands of years, from ancient civilizations through to the modern day, gold has always been seen as a symbol of wealth, prosperity, and abundance. However, it was not always used as a currency. For many different cultures across the globe, the gold significance would represent the presence of the divine. It would pave the way for spirituality and enlightenment.
Those born into royalty would adorn themselves in pieces of jewelry made of gold because it was a symbol of purity that would deepen their connection to their gods. Temples would have gold artifacts decorating the walls and religious folk would place golden ornaments as blessings and offerings. In terms of the prophetic meaning of gold, there are numerous references to gold, in Exodus 25-39, the high priest's breastplate was made of gold. As well as in Exodus 28:15-30, God's holy power was compared to the likeness of gold.
Aztecs
For the ancient Aztec tribes, gold was held high in regard. They believed that the metal was actually an excrement of the sun, thus it was often associated with the divine. According to their culture, they had a sun god called Huitzilopochtli. He was often depicted adorned with golden ornaments, symbolizing his radiant and powerful nature. Gold was considered to be a symbol of religious importance and it was used ceremoniously. Additionally, it held much spiritual power. For them, it was a symbol of their gods. It had the power of transformation and purity, meaning it was often used to purify anything it come into contact with.
Egyptians
In ancient Egypt, they believed gold had much power because it was made from the skin of the gods. Their sun god was known as Ra, and according to their belief, he gave life to everything on Earth. The energy of gold was said to have a connection to the afterlife. Without it, the deceased would not make it to the afterlife. So, the dead were buried with at least one item of gold which was to serve as an offering to Osiris (the god who determined whether souls could be born again). In the ancient Egyptian culture, royalty was seen as gods themselves, which was why pharaohs were often buried with old objects surrounding them in their tombs. They were to ensure the pharaoh most certainly passed to the afterlife. When alive, they were always
Greeks
In Greecian culture, they revered gold for its connection to feminine energy. Gold was connected to their goddess Aphrodite, the goddess of love, beauty, war, and fertility. This precious metal was said to be a symbol of her beauty.
What does the color gold mean spiritually in everyday life and objects?
What does gold represent spiritually? Aside from being used to create gold temple decorations and religious offerings, gold has symbolic meaning in many facets of life. The color gold is often associated with the sun and divinity. It is a symbol of illumination, balance, and harmony.
Personality
To have a golden personality means you have an uplifting spirit and you radiate optimism. People are drawn to you because of your confidence and charisma. Just as the precious metal is a symbol of abundance and prosperity in many cultures, people with golden personalities seem to find themselves in prosperous situations. Golden personalities are also wise beyond measure. People will admire you for your knowledge and the abundance that comes with it.
Psychology
In psychology, the color gold is a symbol of wealth and prosperity. Just like its precious metal counterpart, the color will signify your stature in society, as it is a symbol of wealth and status. Ultimately, if you want to be successful in life, and earn the amount of money to make you satisfied, you need to surround yourself with the color gold.
Gold Auras
An aura is an energetic field that surrounds every living being in this universe. It shines in various colors, depending on the frequency or vibration they are giving off. Having a golden aura is a great rarity. It will indicate that you have a heightened state of spirituality, wisdom, and knowledge. You radiate perfect harmony and positivity as you are at peace with who you are and have accepted your divine powers.
Gold chakra meaning
Gold is believed to have great energetic strength and it is closely related to the four higher chakras. In other words, the heart, throat, third eye, and crown chakras. This is because gold is mostly seen as a spiritual enlightenment color. The bottom chakras are based on the physical world, and once we transcend past the need to satisfy or balance those chakras, we can start to work on and resonate with our higher chakras.
Gold as a symbol of protection and strength
Not only is gold seen for its monetary value, but it was also known for its durability. So, this is why gold is also known as a symbol of protection and strength. For decades, humans would wear battle armor made of gold to keep themselves safe from their enemy's swords and spears.
Gold leaf spiritual meaning
Gold leaf is a thin piece of gold that resembles a shaving from a pencil. It is made by hammering pieces of gold together till it is more than paper thin. You can place it into a glass vile and wear it around your neck, or set it in some resin to preserve it forever. Gold leaf is said to revitalize your soul, and bring energy back into your weary body.
Gold angel meaning
Seeing as gold is the color of spirituality and divinity, and is often associated with the essence of the sun, a gold angel is not difficult to interpret. They would symbolize the most godly form of angels, those who are deeply connected to the holy power.
Gold hair spiritual meaning
Everyone remembers Rapunzel and her golden hair that had magical healing powers. However, in this case, it is not a Disney story. In the dream world, having golden hair is a symbol of your unmet potential. Having gold hair in a dream could signify that you are holding yourself back from reaching your goals, or becoming successful.
Spiritual meaning of gold jewelry
For centuries, gold has been highly popular, especially in jewelry form. There is much Gold jewelry meaning in religious contexts. As it was associated with the sun, which is the giver of life. So, many people would wear gold jewelry because they believed it would revitalize the soul and protect them from harm. Additionally, pure gold jewelry would symbolize their wealth as it was a rare commodity. In fact, gold is still hard to come by to this day.
White gold spiritual meaning
White is widely known as the purist of all colors. It resonates at such a high frequency that it can instill a sense of serenity in all who are exposed to it. Gold can also be seen as a color of purity, but also of wealth and abundance. Together, they enhance each other. Gold gives a sun-like shine to white's endless tranquil divinity.
Silver and gold spiritual meaning
In most cultures, gold was a masculine symbol, like for the ancient Egyptians and Aztec tribes seeing the sun as male gods. In this case, gold represents power, wealth, and abundance. On the other hand, silver is more like the ethereal and emotional moon. It relates to your creative, intuitive, and clairvoyant side. Together, gold and silver make a powerful combination, which is why many jewelers like to mix these two precious metals together. spiritually, it can help bring balance and harmony to your energetic field, bringing forth a sense of duality within you.
Black and gold spiritual meaning
Black is a classy and sophisticated color that offers timelessness when it comes to fashion. Spiritually, it affects everyone differently. Spiritually, it is said to absorb negativity, and gold is said to purify energy. So, together they make a powerful combination.
Crystals
There are various crystals that have gold colors, or even just flecks of gold shimmers. They hold the power of the golden energy we have spoken about in this article. Here is a list of four gold crystals in alphabetical order.
Citrine: Promotes abundance, prosperity, and success. It facilitates manifestation and enhances personal power.
Golden Tiger's Eye: This crystal is known for its protective and grounding qualities. It helps clear the mind, increase self-confidence, and boost courage.
Pyrite: Calls in wealth and abundance. It encourages confidence and facilitates manifestation, as well as achievement of goals. It also protects against negative energies.
Sunstone: Brings joy, positivity, and vitality. It radiates warmth and light, enhancing happiness, confidence, and optimism.
Our conclusion on gold color spiritual meaning and symbolism
The spiritual meaning of the color gold displays a great amount of symbolism. Not only does it have powerful significance in the physical world in terms of wealth, and prosperity. It reflects the divine nature of the higher realms and can radiate from one's aura as an indication of their spiritual journey. In other words, gold represents spiritual enlightenment and wisdom, acting as a beacon of higher consciousness and divine inspiration.
Resources:
Interested in becoming a QHHT Practitioner?
Find out how YOU can become a QHHT Practitioner. We offer an entire online course journey to get you started, growing, and achieving your goals.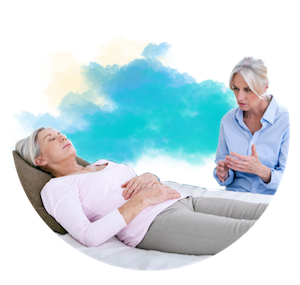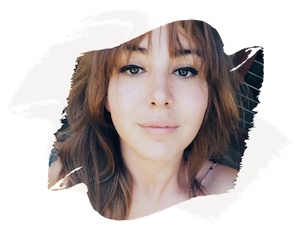 I am a creative and a wanderer. Mysteries and connections are what inspire me to write. While on my path, my purpose is to bring you information to help inspire you on your journey on this place called earth.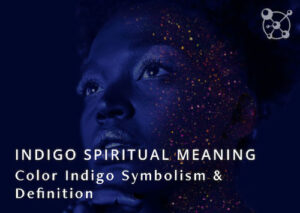 The color indigo is not just a beautiful flower growing in your garden. From ancient times to the modern world, this color has captivated the world with its spiritual and psychological benefits. so much so that it has long been perceived as a magical hue. This article will delve into the many different meanings of the color indigo. We will unravel its spiritual and…Read More»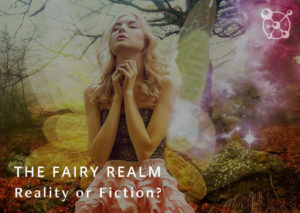 Most of our childhoods are filled with stories about mystical and magical things. We are told stories about mermaids that rule the ocean and how fairies fly through the air catching the light as they flutter by without us even noticing. Few have been lucky enough…Read More»