Belonging to faith and practicing a religion is one thing. But, many people are not aware of the reason they abide by the rules of their religion. For one thing, there has to be something to gain by persisting with the rules of each practice. We need something to look forward to, and that can be finding our own independence and belief systems without having the reactions of others put us down. Today we are going to look at spiritual freedom and work out exactly how the various faiths might define it. 
What is spiritual freedom? Our definition
What is spiritual love and freedom? Society has a way of making us believe we have to behave in certain ways. However, this can have a permanent effect on us to feel oppressed. This not only makes you a slave to others' expectations but will instill a sense of confusion that will inhibit your life in many ways. Spiritual freedom is finding your own way of releasing yourself from those traps. Other people's expectations have nothing to do with you. It is their ego that wants you to live in a certain way, and thus, their own journey to learn how to release.
Finding the ultimate spiritual freedom is gaining inner strength, self-love, and compassion toward others. As emotions come up within us, the path to spiritual freedom becomes difficult to see. But, this is all part of the flow of life. It is learning how not to become defensive when someone speaks about their beliefs that might contradict yours. it is recognizing the autonomy within every one of us, and earning how not to perceive others' beliefs as a threat.
It is the release of anger, jealousy, resentfulness, or limiting beliefs that only inhibit your personal growth. You can achieve spiritual freedom and spiritual maturity through the insight and enlightenment you gain when you discover the freedom to explore yourself without external coercion or internal constraints.
Spiritual freedom meanings in different circumstances
In this section, we will discuss the various forms of spiritual freedom and spiritual goals in terms of all the different belief systems. We're living in a truly diverse world, and understanding the many facets of humanity plays a huge part in personal spiritual freedom.
What is spiritual freedom in philosophy?
Finding true freedom in spirituality, in terms of philosophy, is not going to look the same as it does for your friends and family. Each and every one of us has our own philosophical views on life, and therefore, the way in which we seek spiritual freedom or enlightenment will differ greatly, or sometimes it is more subtle. however, there are some common belief systems that many share. Finding spiritual freedom in philosophy is learning how to make meaningful and authentic choices free from the expectations of what society might want to see. It is shedding the influence others have over you, as this is the infinite and eternal power within yourself. It is living inside your own definition of what makes you happy, to motivate yourself to behave the way you deem fit.
What is spiritual freedom in the Bible?
If you're building a deeper connection to God and Jesus Christ, you might find spiritual freedom within the bible. Reading God's words can provide and pull you to a foundation for a person's belief systems, as well as bring awareness to the way they pray. Spiritual freedom in the Bible is based on the holy concept of redemption through faith in Jesus Christ. It involves liberation from the power of sin, allowing believers to discover a renewed relationship with God. Some people have temporary salvation, but if you've been diligent in your submission to the spirit of the lord and his word, like attending church and reading the bible verses. You will have a better ability to define your connection to Christianity and see it as a gift.

This brings to mind the King James version of Luke:18 in the Bible. "The Spirit of the LORD is upon Me, Because He has anointed Me To preach the gospel to the poor; He has sent Me to heal the brokenhearted, To proclaim liberty to the captives And recovery of sight to the blind, To set at liberty those who are oppressed."
What is spiritual freedom in Wiccan beliefs?
Wiccans are people who believe in the autonomy of life and revel in how everything in creation is interconnected. Finding spiritual freedom in the Wiccan faith is the ultimate quest. However, followers of this practice don't even need to do that much, so long as they're living respectfully with nature and leading a life of peace and pure grace on earth. Seeking the wisdom that the universe and our world have to offer is a sure way to gain enlightenment in your personal experience of life. True spiritual freedom in this regard means one must act according to their own will, as long as it does not hurt anyone else.
Wiccans also believe in various deities, and finding true freedom in this revolves around enhancing that connection through rituals. It is learning how to accept your part in this world and your deities' influence, knowing that they'll never try to control you. They wish for you to feel the freedom of your choices.
What is spiritual freedom in Buddhism?
If you have heard of the term "Nirvana," you might be aware of its meaning. For those who are not, it very much revolves around the concept of enlightenment. Buddhism works towards freeing people from the prison they have created for themselves. Like a cage of sorts. In this life we live, we go through cycles of suffering (samsara). This is caused by our own ignorance, desire, and fear of rejection.
To achieve spiritual freedom, one must pursue a process called the Noble Eightfold Path, this will allow followers of this faith to overcome their fears, and gain a deeper understanding of their effort of mindfulness. It is a discipline that helps you let go of attachments, and as a result, their suffering. Once you achieve this spiritual freedom, you will live with more compassion towards others and the world around you, living free from the chains of your past.
What is spiritual freedom in reiki?
Reiki is a spiritual journey for both the healer and the person seeking healing. It is the art, as opposed to a discipline, of healing the mind and heart of anyone who wishes to rise above their past and the pains that come with it. Reiki exists without expectations, so it can heal brokenhearted people, as well as those with general aches and pains. Spiritual freedom in reiki would be those who arise above the conformity and resistance of societal norms. Healers and their clients can both benefit choose their path of liberty to heal themselves with this energetic work.
What is spiritual freedom in shadow work?
Every person in this world has a shadow self. It is the parts that we tend to fear, or misunderstand. We would rather keep those aspects of us within the shadows of our being, so we do not have to process what makes us uncomfortable. Sometimes our shadow selves come up noticeably in our communication or unexplained behaviors. Smoking, overeating, and other negative habits are among these.
let go of the weights so many of us cling to that many don't realize they're doing so. The tactic for finding spiritual freedom with shadow work is working out how you can bring your shadows into the light. Digging into the depths of one's inner self known as shadow work, helps an individual transcend the unconscious influence of these repressed aspects, promoting personal growth, self-awareness, and authenticity. So, spiritual freedom in the shadow self entails becoming more whole and conscious by facing and accepting all parts of yourself. Especially the parts you were once too afraid to address.
Our conclusion on what it means to be spiritually free
Finding spiritual freedom is a deeply personal and peaceful journey. It cannot be disturbed by anyone else, except by your own thoughts and realizations. It is something that transcends boundaries of expectations and relies fully on your own beliefs. Spiritual freedom means you have found your own way to remain autonomous and compassionate simultaneously. Not to mention, the art of discovering oneself and learning to love it at the same time. Don't forget to check out our list of spiritual disciplines!
Interested in becoming a QHHT Practitioner?
Find out how YOU can become a QHHT Practitioner. We offer an entire online course journey to get you started, growing, and achieving your goals.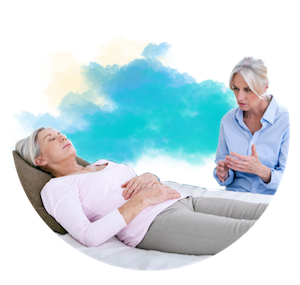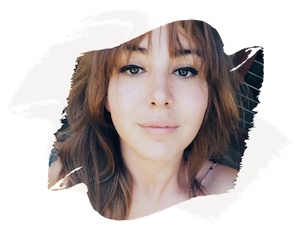 I am a creative and a wanderer. Mysteries and connections are what inspire me to write. While on my path, my purpose is to bring you information to help inspire you on your journey on this place called earth.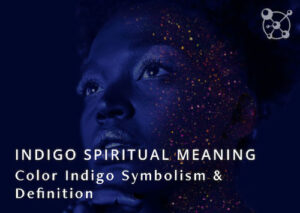 The color indigo is not just a beautiful flower growing in your garden. From ancient times to the modern world, this color has captivated the world with its spiritual and psychological benefits. so much so that it has long been perceived as a magical hue. This article will delve into the many different meanings of the color indigo. We will unravel its spiritual and…Read More»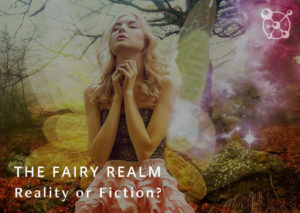 Most of our childhoods are filled with stories about mystical and magical things. We are told stories about mermaids that rule the ocean and how fairies fly through the air catching the light as they flutter by without us even noticing. Few have been lucky enough…Read More»