Tik-tok, tik-tok, the metronome is ticking away, your eyes are getting heavier, and your mind is at one with your essence, the history of hypnosis is about to commence.
Today we will be discussing how and where hypnosis originated from, and who were involved in discovering how to use it as a healing technique.
History of hypnosis background

The term hypnosis is not a new phenomenon of our era, but rather something that has been practiced by many cultures around the world throughout the development of civilization. Throughout the history of hypnosis, the people of ancient Greece were said to have visited "dream temples" when they were sick, where they would be hypnotized to alleviate their symptoms. The ancient Hindu Sanskrit text is known as the "Law of Manu" referred to hypnosis in different stages; "sleepwalking", "dream-sleep", and "ecstasy-sleep".
There are many other cultures that make a reference to hypnosis, some use hypnosis to forget and some use of the trance-like state that you experience, whilst hypnotized, more often than most people might think. Let's tuck into this fascinating topic by exploring the different roots of what we know today as QHHT, Quantum Hypnosis Healing Techniques.
The history of hypnosis timeline
The hypnosis origin story (BC- AC)
Where did hypnosis originate? This question has a lot of misleading answers because so many people have their own idea of where the practice started. Ancient Egypt saw a version of hypnosis form with their Pharaoh Zosers (2980 – 2900 BC). The people would visit the Temple of Imhotep for "sleep therapy". Some of these temples can still be found in Africa and the Middle East even to this day.
The ancient Greeks and the Roman Empire would use self hypnosis techniques, or visit healers, where they would chant or perform breath work exercises, thus placing themselves in a hypnotic trance-like state, or a hypnotic state that could heal a number of mental health, physical, and spiritual ailments.
In the 13th century, there was a Swiss doctor who was the first to make use of magnets when healing people's ailments. The magnetist known as Puysegur would run magnets over his patient's bodies', and many claimed to have been healed by this.
Franz Anton Mesmer conducts early uses of hypnosis as we know it today (1734 – 1815)
The historic uses of hypnosis have evolved exponentially over the years and there are many strange hypnosis facts around. Would you believe that the term was only invented later on, in the 17th century, and it was originally called "Mesmerism." This term was coined by an Austrian-born neurologist who picked up where Puysegur left off with his magnetic healing and came to terms with what he referred to as "animal magnetism", or "fluidum". According to his theory, there was an invisible fluid that connected the patient and the mesmerist, or the magnetizer that might bring forth an "emotional crisis" which was the healing factor.
Armand-Marie-Jacques de Chastenet, Marquis de Puységur (1751 – 1825)
Mesmer moved to France to continue his work, and he gained many followers. One of them was a French physician called Armand-Marie-Jaques de Chastenet. His aim was not to induce an emotional crisis in his patience, but rather a hypnotic state that he called "artificial somnambulism".
Mid 19th Century James Braid coins the terms hypnotism and hypnosis
It was only until the 19th century that the actual term, hypnosis came about. James Braid, a Scottish Surgeon had a tendency to be critical of mesmerism, thinking it more of a pseudoscience than anything else. In order to make it more realistic for himself, he adapted the mesmerism techniques and found hypnotism, or hypnotherapy. A hypnotherapist would make use of focused attention or suggestibility in order to heal his patients. Where Franz Antony Mesmer was thought to be the pioneer of mesmerism, Braid was the pioneer for hypnosis.
1880s Sigmund Freud
Of course, Sigmund Freud is one of the pioneers of hypnosis. He gained his knowledge of this technique by studying alongside Jean Martin Charcot, who was a neurologist who believed that hypnosis could facilitate a state of heightened suggestibility. Later on, he changed the name for hypnosis to "Free Associations".
Key takeaways on historic uses of hypnosis
The Psychological Association only approved Hypnosis as a valid form of psychoanalyses which can assist with psychotherapy for a number of different ailments, from emotional trauma, addiction, or suppressed memories. The various terms for this practice have been under construction over the last few hundred years until the right one was found, and thus, hypnotism was named.
There have been many hypnotherapists, and many versions of the practice, including Quantum Hypnosis Healing Techniques which rely on unearthing suppressed energy in order to treat certain symptoms.
FAQs on hypnotherapy & hypnosis history
When was hypnosis invented?
So, who created hypnosis? Well, there was no one person who created hypnosis, it is a state of mind or a state of being. One can no invent something that exists within us innately, but some physicians and therapists have worked out how to tap into this trance-like state. This happened during the middle of the 19th century.
Who discovered hypnosis?
The term Mesmerism was created by the late Franz Anton Mesmer who was the first to popularize the phenomenon. This term was not entirely fitting for James Braid, who worked out the kinks of mesmerism the term that works best for the phenomenon, Hypnosis.
What was hypnotism originally known as?
Hypnotism was originally known as Mesmerism. The term was founded by Franz Anton Mesmer, who theorized that there was a fluid that was invisible to the naked eye that would connect the mesmerist and their patient, and this is what induced the emotional crisis response.
Resources
Interested in becoming a QHHT Practitioner?
Find out how YOU can become a QHHT Practitioner. We offer an entire online course journey to get you started, growing, and achieving your goals.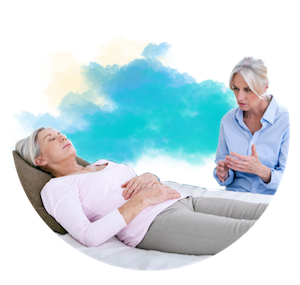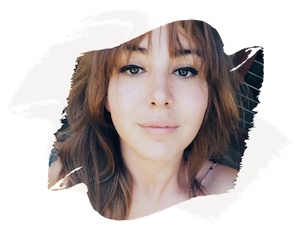 I am a creative and a wanderer. Mysteries and connections are what inspire me to write. While on my path, my purpose is to bring you information to help inspire you on your journey on this place called earth.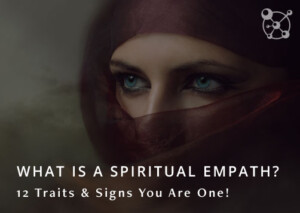 What is a spiritual empath? Many of us have had a friend at some point in our lives that claimed they could sense spirits or angels. Maybe that friend is you. Spiritual empaths are not only sensitive to other people's emotions, but they can sense when beings of the spirit realm are present. In this…Read More»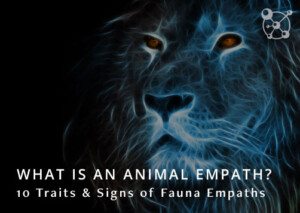 What is an animal empath? Do you have one of those friends that spend most of their time with their pets? Is that friend actually you? The chances are you might be a fauna empath, and able to sense the needs and desires of all animals….Read More»