The new moon brings so much power and abundance. Not sure what to do during a new moon in order to harness its full power? We have the answers for you!
What is a new moon ritual?
When the moon is in alignment with the sun, and it orbits to a point where it sits directly between the earth and the sun we experience a new moon. This is when the moon is barely visible and the stars shine at their brightest because there is no moonlight. This is the beginning of a new lunar month, and it is a time of new beginnings. There are new moon rituals that many people like to practice, they are all about planting seeds for the future, or simply for the next month until the next new moon. The power of the new moon aids in your manifestations, so all you need to do is ask yourself what you want to bring into your reality.
Full moon vs new moon
rituals will serve different purposes, so do not use these rituals during the incorrect moon phase!
Is a new moon ceremony the same thing?
If you look at the general difference between a ritual and a ceremony, a ritual is a set of actions that you practice regularly that symbolize something, usually spiritual. A ceremony is similar, but it is only practiced on a special occasion. This means that new moon rituals and new moon ceremonies are the same things, because a new moon is a special occasion, and the idea is to practice the rituals during the ceremony, on each new moon. We may as well call them new moon ceremony rituals. The same goes for
full moon rituals
.
How to do a new moon ritual: The Basics
A new moon is the start of a lunar cycle, which means it is the perfect time to set intentions. There are a few basic practices to keep in mind when intention setting, which is easy to do from pretty much anywhere. A ritual could be a simple moon meditation, or taking a moon bath, which means going outside and absorbing the energy of the new moon.
3 simple new moon rituals to manifest, cleanse & release
Here are three different new moon ritual ideas that you can practice for letting go, setting new moon intentions, and cleansing yourself before you start a new chapter.
New moon manifestation ritual
The first of our new moon ceremony ideas is a new moon ritual for manifestation. Set up a sacred space at home and think clearly about what you want for your fresh start. do you have any new projects in mind? Focus on what you want to manifest and you can begin.
What you will need
Pen or pencil
Piece of paper or journal
How to do a new moon manifesting ritual
First you must write down what you ant to bring into you life, either on a piece of paper, or in your journal.
Next, create an affirmation about what you want as if it already is a part of your reality. Use words like, "I am", or "I have", instead of "I want", or "I will". Let's say you want a loving relationship, your affirmation should be something like: "I am deeply loved", or "I have a loving partner".
Close your eyes and visualize yourself doing what you are manifesting, and try to fully immerse yourself into that feeling as if it already happened.
Repeat the affirmation three times in the morning whilst looking at yourself in the mirror, or whenever you feel those feelings of doubt creeping in.
Always remember to set your intention clearly, before you plant new seeds.
New Moon Release Ritual
New moons are not only about new beginnings, but they also symbolize a time of letting go or releasing that which no longer serves you. This ritual uses fire magick to burn away what you do not want in your life anymore. You can also try
new moon affirmations
.
What you will need
Wood & matches or a lighter
Use a white candle if you can't light a fire
Pen and two pieces of paper
How to do a Release Ritual
Light a fire the best way you know how, or if you can't light a fire where you are, use a white candle. The white color represents purity, as well as new beginnings.
Purify the fire or cleanse the candle with palo santo.
Write down the parts of you, thoughts feelings, or connections to other people that you want to let go of
Next, write down some affirmations for the future to help hold you to your release.
Fold the first piece of paper (the parts you want to release) and burn it by placing it in the fire or holding it over the candle's flame.
Visualize yourself detaching from that energy as it burns, and repeat the affirmations you wrote on the second piece of paper.
New moon cleansing ritual
Rituals for new moon cleansing help to purify you of negative energy. This facilitates a positive change when starting a new chapter because you are not weighed down by anything. The ritual involves cleansing your home, because a happy home makes a happy human.
What you will need
Palo santo, sage or essential oils
Fan
cleaning supplies like a broom, mop, and cloth
How to do a Cleansing Ritual
Get some incense, or essential oil burners going. Tea-tree oil, and sage are two of the most powerful for purifying a room of bad vibes, and ylang-ylang is great for positive energy
Clean your house from top to bottom, making sure you move the furniture around and get into the corners.
Sweep everything out the front door, making sure to pick up anything non-biodegradable first.
Walk through your house with a sage stick or some palo santo, and blow the smoke into each corner of the room, visualizing the negative energy going away.
Other things to do on a new moon for Awareness and Abundance
What to do on a new moon depends entirely on where you are at the time. If you are wondering what to do during a new moon that doesn't involve what we have already mentioned, here are a few other rituals that you can try out.
Sound Bath
Singing bowls are a perfect way to reset your frequency. Playing one, along with bathing in the light of the moon is a great ritual to practice during a new moon because it facilitates a reset in your vibration, and cleanses your aura before you start a new lunar month.
Card Reading
Tarot cards and oracle cards are great ways to gain some insight into your life. There are a variety of different spreads that you can draw for yourself that will answer various questions, provided you set your intention. There is a tarot card spread for new moon ceremonies or rituals that are based on starting a new chapter.
Crystal Cleansing
Choose a crystal that will help with what you are trying to achieve, cleasnse it, and then set an intention into it. Keep it with you for the rest of the month, until the next new moon.
Key takeaways on new moon energy & new moon practices
As you can see there are an abundance of rituals that you can try out at home, or in your sacred space. You might just be starting your new moon practice, so there is a lot of experimenting to do! Leave a comment telling us what your favorite new moon ritual is.
Which new moon ritual should you try?
FAQs
Can you use crystals for new moon rituals?
You can use crystals for a new moon ritual as long as you remember to cleanse it of any residual energy that might be lurking inside. Set an intention for your goals, and focus it into the crystal.
Resources
Interested in becoming a QHHT Practitioner?
Find out how YOU can become a QHHT Practitioner. We offer an entire online course journey to get you started, growing, and achieving your goals.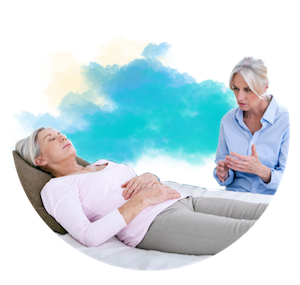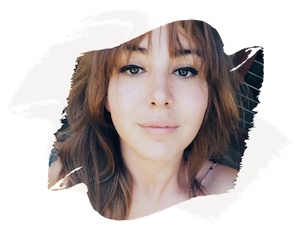 I am a creative and a wanderer. Mysteries and connections are what inspire me to write. While on my path, my purpose is to bring you information to help inspire you on your journey on this place called earth.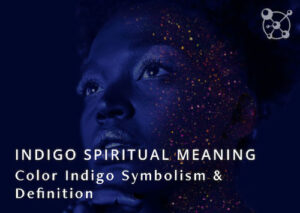 The color indigo is not just a beautiful flower growing in your garden. From ancient times to the modern world, this color has captivated the world with its spiritual and psychological benefits. so much so that it has long been perceived as a magical hue. This article will delve into the many different meanings of the color indigo. We will unravel its spiritual and…Read More»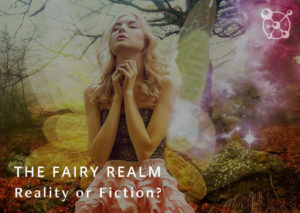 Most of our childhoods are filled with stories about mystical and magical things. We are told stories about mermaids that rule the ocean and how fairies fly through the air catching the light as they flutter by without us even noticing. Few have been lucky enough…Read More»