The physical appearance of a full moon is without a doubt very different from a new moon. A Full moon casts light across the night sky, illuminating our landscapes; and a new moon does quite the opposite. Aside from the obvious difference, what makes them so different metaphysically, or astrologically? Our topic today is new moon vs full moon, including all the differences in how they benefit our lives.
New moon vs full moon comparison
A full moon is when the moon's orbit brings it to the opposite side of the earth, it is visible because we are looking at the one half of the moon where the sun's light is shining upon its face. The new moon is often invisible, or just barely visible because it is the other half of the moon that is not lit. This means that when the moon falls directly between the sun and the moon, then we see a silhouette of it (if anything at all), but most of it is invisible because the earth is blocking the sun's light.
What is the difference between a full moon and a new moon spiritually?
The main difference between a new moon and a full moon is dependent on which sign we are in astrologically. Let's say the sun is in Taurus, then the new moon's position will also fall in Taurus, and you might experience some thoughts and feelings that fall within the Taurus characteristics. Naturally, then the moon is full, it lies on the opposite side of the earth, and therefore within Scorpio, which is the opposing zodiac sign to Taurus.
New moon vs full moon energy
A new moon is the dark side of the moon, but that doesn't necessarily mean that it is dark. Contrary-wise, it is a time for you to set new intentions for the new month in the lunar calendar, a fresh start if you will.
Once the moon becomes full, the energy becomes a little more intense, with high emotions. This is a time where we reflect on everything we have, or have not, achieved. The light of the moon shows you what is working for you, and what is not. Remember, gratitude will take you a long way.
Full moon vs new moon rituals
Seeing as a new moon is all about new beginnings, new moon rituals that are about setting intention, or manifesting your desires are best suited during this lunar phase. Before you start with any ritual for the new moon, you should ask yourself, "what do you want to invite into your life?" That way you will have a focus for the ritual.
During the new moon phase, You could make a ritual of a certain affirmation of something that you want. Whether it is to find the perfect new home, your dream job, or a lasting relationship. Center the affirmation around your desire, remembering to make it in the present tense, as if it already is. Or, you could take an essential oil and salt bath on the night of the new moon, accompanied by the perfect ambient music.
The full moon is about reflection, reveling in what you have gained, and letting go of what no longer serves you. The best rituals for this time of the lunar month are ones where deep contemplation can take place, so a little peace and serenity are required. Full moon affirmations are a great way to harness the power of the full moon.
One of the best full moon rituals you could do is called moon bathing, and it is very easy. All you need to do is go outside and bathe under the light of the full moon. Soak in the lunar energy and feel it run through your body.
Another ritual could be writing in your journal about everything that makes you happy and what makes you sad. Reading through it at the full moon can help you reflect on what is benefiting you, and what is not. After you have read through it, write on a fresh page the parts that you would like to leave behind. Some people like to burn that page, others like to keep it as a reminder, and re-read it in weaker moments. You could also use full moon affirmations. 
New moon and full moon significance in astrology
Now for finding the difference between a full moon and a new moon in astrology. Funnily enough, the moon is considered a moon in astronomy, but astrologers refer to the moon as a planet.
Continue to make comparisons (of a spiritual nature) in the same way as above. Birth charts are an astrological map of your being. From your birth date an astrologist can work out the various planets concerning you and this can bring light to parts of your personality, thoughts, and feelings.
The moon in your birth chart represents your emotions or your moods. Not only that, but it also stands for what makes you feel vulnerable or safe, and symbolizes your memories and everything that makes up the inner parts of you.
Spiritually speaking, which is better, full moon or new moon?
Trying to decide which is better is not that easy. Each one is just as powerful as the other, they just offer a different result afterward. A full moon is all about reflecting and letting go, whereas a new moon is about manifesting and moving forward.
A full moon might have a deeper emotional standpoint, that makes people feel pretty intense, but a new moon can give off just as much intensity if you are not sure what you want, or if you have not yet resolved the problems that became apparent during the full moon.
Choosing the superior moon phase is entirely based on your current situation. What is happening in your life, what thoughts are going through your head, and how do you feel.
What is the difference between a new moon and a full moon scientifically?
The main difference between a full and a new moon is its appearance. Here is the process of the moon cycle, and how it changes.
The lunar months are not quite the same as a calendar month. Where our calendar has 31 days for each month, the lunar month is only 29.5 days, and we will experience each phase of the moon during that period. Throughout the month, the moon shall pass in and out of the earth's shadow.
From the new moon, the lunar cycle moves into a waxing crescent, which is that typical smile-like moon shape, like that of the Cheshire cat from Alice and Wonderland. It then becomes the first quarter moon where we can see half of it, then the waxing gibbous moon leads the moon to the second quarter, which is the full moon. After the full moon, it becomes the waning gibbous, the last quarter, and then the waning crescent moon, which is like the waxing crescent moon but facing the opposite direction.
Difference between a new moon and full moon tides
Every month we experience a new moon and a full moon. During this time of the lunar month, the tides are affected. The tides we experience daily are normal water levels, but during a full and new moon phase, we refer to the tide as a spring tide. This means the tides are abnormally high and low.
When a super moon occurs, the spring tides we experience are even bigger. This is because it is at its closest point to earth, which is why it seems so much bigger and brighter.
Key takeaways on the new vs full moon
The moon has always been illuminating. Not necessarily just in appearance, but in wondrous ways that are hard to explain metaphysically. There is a lot of lunar energy we can benefit from, and with a little bit of mindfulness, we can all appreciate its power.
FAQs
How many days are there between a new moon and a Full Moon?
The process in which e see the transition of a new moon to a full moon does not follow the typical calendar month. The lunar month is 29.5 days, and it runs on its schedule. This means it takes about 15 days for the new moon to wax into a full moon before it wanes back into the new moon in another 14 days.
Which is more powerful, new moon or full moon?
A full moon is a time when you reflect on what you have gained, achieved, and experienced. During this time you will experience intense emotions, but that does not mean that it is more powerful than a new moon. A new moon is a time for setting an intention and new beginnings, which can be just as intense.
Is a new moon the same as a Full Moon?
A new moon is not the same as a full moon because the moon's orbit is not the same. It is nearly invisible because it is when the moon sits between the sun and earth. The full moon is when we see a full round disk in the night sky because it's sitting on the opposite side of the earth.
Which is brighter, new moon or full moon?
The full moon is much brighter than the new moon because the sun's light can shine on the whole face of the moon that is visible to earth. That means we see the whole face of the moon and not just a portion of it. The sun's light reflects from the moon onto the earth's surface and illuminates our night world.
Resources
Interested in becoming a QHHT Practitioner?
Find out how YOU can become a QHHT Practitioner. We offer an entire online course journey to get you started, growing, and achieving your goals.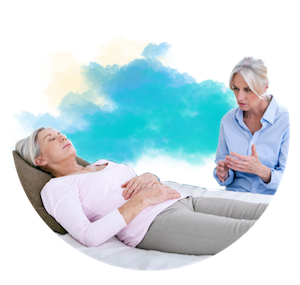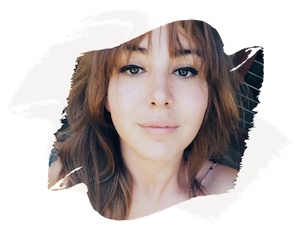 I am a creative and a wanderer. Mysteries and connections are what inspire me to write. While on my path, my purpose is to bring you information to help inspire you on your journey on this place called earth.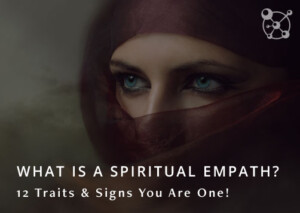 What is a spiritual empath? Many of us have had a friend at some point in our lives that claimed they could sense spirits or angels. Maybe that friend is you. Spiritual empaths are not only sensitive to other people's emotions, but they can sense when beings of the spirit realm are present. In this…Read More»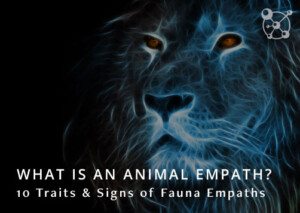 What is an animal empath? Do you have one of those friends that spend most of their time with their pets? Is that friend actually you? The chances are you might be a fauna empath, and able to sense the needs and desires of all animals….Read More»