Many people are quite familiar with their life path number, destiny numbers, or their personal year numbers. However, not as many understand what the soul number means when they get a numerology reading done. Today we are going to focus on the meaning of soul urge 1, otherwise known as soul path number 1 or heart's desire 1.
Numerology soul urge number 1 is/wants to…
The soul number 1 meaning lies in independence and autonomy. Many of the true leaders in our world have the soul urge number 1 in their numerology chart. This leadership stems from their confidence and their ability to make decisions with responsibility. Soul urge 1s have very powerful and compelling personalities which are admired by everyone who knows them.
Heart's desire number 1s tend to come across as quite controversial, but this is because they follow their unique way of being rather than sticking to the status quo. They have other leadership qualities that stem from their freedom to express themselves the way they see fit. Innovative ideas come naturally to them which they manage to succeed in achieving. They are highly ambitious people that somehow always seem to be ahead of everyone else. Society depends on soul urge number 1 people for guidance and their in-depth wisdom is greatly appreciated. Those with soul urge number 1 have many creative talents that aid their success in life. There is never a dull moment with a soul urge number 1 and many of them are considered the life of the party.
As with every soul urge number, there are some characteristics that wield a challenge for them. Some might struggle with a sense of self-doubt but they must learn to overcome this obstacle so that their fears don't prevent them from reaching their full potential. On the other hand, some soul urge ones have minimal doubts. They exude a confidence that may sometimes come across as arrogance. they will need to find the balance in this regard. Moreover, their leadership abilities occasionally come across as too strong. Not everyone likes to be led, as they might be more autonomous in their own right. So, a soul urge 1 will need to use their discernment when it comes to specific people.
If you have soul urge number 1 in your numerology reading, you will need to tap into your authentic self as frequently as possible. this gives you the confidence to lead by example. your true essence is magnetic, even if it is strange to some at first. Once you achieve authenticity, the universe will work in your favor.
Soul urge 1 woman
Women with a Soul Urge Number 1 are independent and ambitious. Because of this, they like to challenge the traditional gender roles. These women are likely to be strong-willed, self-reliant, and determined to pursue their goals with ease. The soul urge number 1 woman likes to defy expectations by leading those willing to follow in an authentic manner. In relationships and careers, they seek equality and may find fulfillment in roles that allow them to express their leadership abilities.
Soul urge 1 man
A man with heart desire number 1 thrives off their independence and they possess an ambition that defines their innermost desires. These men are often driven by a deep-seated need to assert themselves, take charge, and lead the various groups of people they associate themselves with. They thrive off challenges, seeking opportunities to show off their strength and determination.
Soul urge number 1 relationships
When it comes to relationships, soul urge number one people might struggle to commit. They are extremely independent people which means they do not rely on the support of others to find happiness. However, this is not to say they do not appreciate a romantic connection with someone who is in alignment with their goals.
Soul urge number 1 compatibility
Soul urge number 1s can be a little rigid when it comes to leading. They prefer to hang around people that allow them to take control of a situation. So, they are most compatible with soul urges 2,3, 4, 6, and 9. These numbers tend to be thoughtful and empathetic. They accept the flaws that number 1s may exhibit but they also don't mind playing a subservient or supporting role in soul urge number 1's plans. However, number 1s tend to get along with everyone. They have this charming personality, so people are drawn to them.
Soul urge number 1 twin flame
The soul urge number 1 love life is not without its trials. However, when it comes to romantic matches, their most suited soul number is number 4. This shows us that their twin flame is likely to have a number 4 as their soul urge. You can try our twin flame test free!
Soul urge number 1 careers
From everything you have read here, it should come as no surprise that a soul urge number 1 would take up some kind of leadership role when it comes to their career. they despise being told what to do, as they prefer doing the delegating and decision-making themselves. If they aren't in charge, they might clash with the person who is. Moreover, they will need to work in a stimulating environment. An office job might bring boredom through. So, they need to work a job where each day brings a new challenge to overcome. Soul urge number 1s would make perfect entrepreneurs. Their dedication and refined skills will ensure the success of whatever business they start.
Soul urge 1 gifts
For someone with a Soul Urge Number 1, you'd want to focus on gifts that align with their ambitious, independent, and leadership-oriented nature. You might consider getting them a book that delves into leadership principles or a biography of a successful leader. Make it extra special by adding a personalized touch, like a thoughtful inscription. Or, they might seriously appreciate a personalized planner journal so they might set daily goals for themselves that make their dreams seem so much more achievable. Lastly, If there's a skill they're interested in developing, consider gifting them a workshop or online course. This aligns with their desire for self-improvement and achievement.
Resources
Interested in becoming a QHHT Practitioner?
Find out how YOU can become a QHHT Practitioner. We offer an entire online course journey to get you started, growing, and achieving your goals.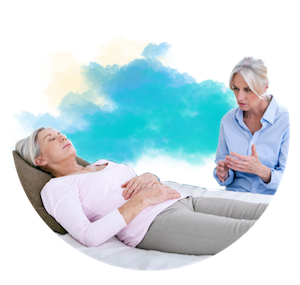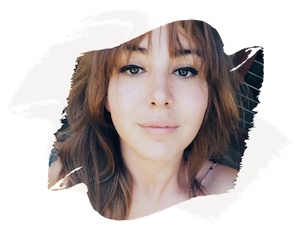 I am a creative and a wanderer. Mysteries and connections are what inspire me to write. While on my path, my purpose is to bring you information to help inspire you on your journey on this place called earth.
Many people are quite familiar with their life path number, destiny numbers, or their personal year numbers. However, not as many understand what the soul number means when they get a numerology reading done. Today we are going to focus on the meaning of soul urge 1, otherwise known as soul…Read More»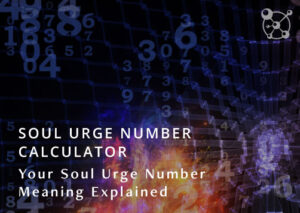 In the world of numerology, the numbers that make up our names hold a profound key to understanding our deepest desires, motivations, and innermost yearnings. These mystical numbers offer a glimpse into the very essence of our souls. Today we are focusing on the soul urge number. Join us on a journey through the world of…Read More»