Have you just met someone that has convinced you of love-at-first-sight, but you were never a believer before? Maybe you have had this niggling feeling, deep down, where you are far more connected to someone than you can comprehend? No matter the reason for you reading this, you are meant to be here! Take this Twin Flame test to find out if the person in question truly is your karmic, twin flame, twin soul connection. May your twin flame journey be a joyous one!
A twin flame is a yin to your yang, the water for your earth, and the air for your fire. Twin flame love goes deeper than a soulmate relationship in that they are a part of your soul that was separated from you before birth.
That soul connection pulls you to each other in an undeniable magnetic and explosive bond. You can find out more about it in our post that is titled "what is a twin flame" if you want to dig into that first, but you can also jump straight into the quiz below if you prefer.
Take the twin flame test & find out if he/she is your twin flame
How do I know if I found my twin flame? From synchronicities to telepathy, twin flame signs come in many shapes and sizes. Not to worry, here's how to know if someone is your twin flame:
Take The Quiz Now!
Twin flame quiz results: Did you find your soulmate?
If you haven't taken the twin soul quiz from above yet, then how do you know if you have met your twin flame? The possible results from the quiz are listed below but you will never know until you try!
Yes! You have found your Twin Flame!
This is a tremendous gift from the universe, and we are sure it feels like it too! You feel like you complete each other and that's because your soul has been reunited with its missing part. This journey might be a rocky one but it sure will be powerful and magnetic.
It's Possible…
Sometimes it isn't clear enough if your twin flame reunion has occurred. Sometimes this can be from not answering the questions soulfully and being honest. Or maybe you are not ready yet to face your karmic relationship and all its powerful energy. That's okay, sometimes we all need a bit of soul searching and healing before we embark on a karmic journey.
Not yet.
This does not mean that your relationship is not powerful – your connection can run seriously deep still. You will have many deep connections in your life that are just as important as a twin flame and they are your soul mates. Why is it so hard to find love on this level? Well, you only have one twin flame. Some people go through lives not reuniting with their twin flame, only to see them in the next.
How to interpret the twin flame or soulmate quiz
This twin flame test of synchronicity between two people is not here to define your relationship. It is not to be perceived as a stone-setter but simply whether or not you have found your twin flame. It is not to question the love in your relationship or your connection with your partner, whatever form they come in.
Your relationship could still be a deep connection no matter the results of the quiz.  Answer the questions to this Have I met my Twin Flame Quiz honestly to find out if you've experienced a twin flame reunion.
8 signs you've met your twin flame already
How do you know if someone is your twin flame signs of twin flames twin soul signs spiritual twin flames
1. You Make Drastic Life Changes For Them
The power of your twin flame connection will change both of your lives. Forces will be working to pull you together and subconscious changes will be made in order to stay together. Twin flames feel deep down that their life purpose is one and the same and they have been subconsciously working towards meeting each other.
2. Your connection is Powerful and Immediate
When you meet your true twin flame for the first time everything just seems to make sense. There is an undeniable intense connection which seems like you just know the person from before. The love you have for them is almost immediate and you have a deep niggling feeling this is the one.
3. Best Friend and More
A twin flame relationship is far greater than you think – you both connect at a soul level. You relationship with your true twin flame does not always mean it is a romantic one. But in whatever form your twin flame comes in for you, that connection is powerful and should never be taken for granted.
4. They Seem Heroic To You
Regardless of the "hero instinct" which is said to biologically drive men in relationships, you will both want to step up for their partner. You will both strive to be there for each other and support one another. They make you feel like a better person so you act like it too.
5. They Come and Go
A twin flame union is rocky at first, full of ups and downs. This might bring the two of you to go in different ways at some point in the beginning half of your relationship. It might be because of wounds you need to address and heal from which were there prior to your meeting. After all, self-love is so important in order to be able to love. This separation is seen as only a temporary illusion of space and time for the two of you because your connection runs deeper – at a soul level.
6. Feels like External Forces Bring You Together
A karmic relationship is futile to ignore or resist. Once you and your true twin flame have reunited you will be fronted with synchronicities and powerful numerology messages which will be hard to turn a blind eye to.
7. You Go Through Ups and Downs
As you have had many different life experiences with your twin flame your connection will be put to the test. There will be universal or karmic influences that will challenge you to prove that your connection is soulful. There will be happy and peaceful moments and then periods of turmoil. But even the rocky moments are cherished. After all, they are the yin to your yang.
8. You love Exploring New Places
Twin flames have traveled through lives before this one or were connected in the higher realms before they split at birth. This means that traveling and exploring together comes as second nature to them. The rush of discovering new places feeds your souls as one.
Did You enjoy the twin flame compatibility test? Then share a twin flame quiz with a friend!
Interested in becoming a QHHT Practitioner?
Find out how YOU can become a QHHT Practitioner. We offer an entire online course journey to get you started, growing, and achieving your goals.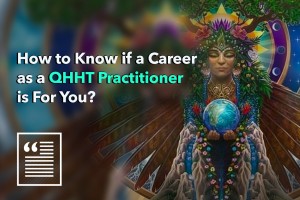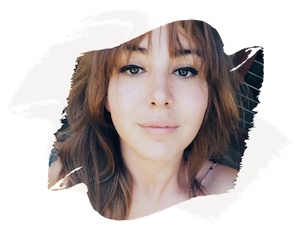 I am a creative and a wanderer. Mysteries and connections are what inspire me to write. While on my path, my purpose is to bring you information to help inspire you on your journey on this place called earth.
Many people are quite familiar with their life path number, destiny numbers, or their personal year numbers. However, not as many understand what the soul number means when they get a numerology reading done. Today we are going to focus on the meaning of soul urge 1, otherwise known as soul…Read More»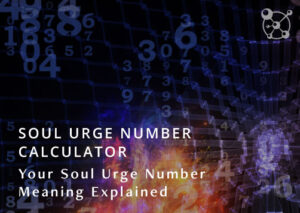 In the world of numerology, the numbers that make up our names hold a profound key to understanding our deepest desires, motivations, and innermost yearnings. These mystical numbers offer a glimpse into the very essence of our souls. Today we are focusing on the soul urge number. Join us on a journey through the world of…Read More»