When one thinks of a twinflame vs soulmate, we may all have different ideas on what that means. The misconception is that a soulmate and a life partner are the same things, but they are actually quite different. For anyone viewing your relationship from the outside, they may not be able to tell if your partner is your soulmate or your life partner. But, we have put together this article so you may better understand the difference in dynamics of soulmate vs life partner relationships.
What is the difference between a soulmate and life partner (love of your life)?
The main difference between a life partner and a soulmate is a deep spiritual connection and your life partner is someone you simply enjoy being around because you are compatible. One person can have many soulmates, and each one is destined to teach you a certain lesson about yourself. Their mission, whether they realize it or not, is to get you one step closer to actualizing your full potential. A life partner is someone who loves you unconditionally. They support you through each phase of life, but they don't require or expect you to change.
Neither one is better than the other. It just depends on what you are looking for in life, and in relationships. Let's take a look at some of the key differences between soulmates and life partners, so you can decide for yourself which one you might be looking for.
Soulmate vs Life partner comparison chart
Soulmates and life partners are often confused for each other. They are so closely linked as they are both relationships with a deep connection to you. But, they are also entirely different, even if it's not that obvious. In order to bring clarity to the table, we have made a table to show the differences between a soulmate vs. love of your life.
Intuitive vs. learned understanding
The difference between a soulmate and a life partner largely involves how each of them understands you. Many times, our soulmates have lived with us in past lives, which makes the emotional connection even stronger. Additionally, it's almost as if they can get inside your head and read your thoughts because they understand you so well. It's an intuitive instinct for a soulmate connection.
On the other hand, a life partner is in it for the long haul, and they don't mind getting to know you over time. They love you for who you are, and they understand you more with each passing day.
Their timing is different
The difference between a soulmate and the "love of your life" also shows when they show up in your life. A soulmate will appear when you are ready for some transformation. A soulmate connection comes through to teach a specific lesson. Then, once that lesson is learned, they go their separate way. Which means you may not be with your soulmate for life. You will be soulmates forever, but you may not be physically together.
A life partner comes when you no longer feel an emptiness that must be filled by someone. When you have mastered the art of self-love. They provide a stable and smooth relationship that maintains focus on the present moment. Life partners are there to stay for life.
Deja Vu
Romance has been idolized by stories of star-crossed lovers. People tend to think it's all about that soul-level connection. In the case of true love vs soul mate, the latter is more of that nature. They will experience moments of synchronicity which makes it pretty convincing you are destined to be together, even if only for a short time.
Your true love and life partner does not need mind-blowing signs from the universe to convince you that you want to be with them.
Developing vs. settling
The love of your life vs soulmate debate also includes what their influence over you does. A soulmate's mission in life is to push you toward a higher state of consciousness. Once you meet them, it's as if you were never without them a day in your life. They inspire you through similar life experiences and help you gain a deeper understanding of yourself.
Where a soulmate forever teaches you about yourself, a life partner is there to support you no matter where you are in life. They are an anchor in this crazy world we live in, usually showing up when you have come out of a chaotic period. Their grounding presence makes them a long-lasting relationship.
Emotional vs. intellectual stimulation
Another difference between the love of your life and your soulmate is how they stimulate you. A soulmate is a spiritual connection, which mostly manifests between you emotionally. Many times you will not have to speak for your soulmate to know what's going on in your head. Your relationship will be emotionally passionate.
Where your soulmate forever makes you swoon emotionally, your life partner will match you intellectually. The two of you will have great conversations as you are interested in each other's interests.
Relationship dynamic differs
The term soulmate has been confused over the years. Many people assume that it is restricted to a romantic connection. But, that is not the case. Many times, a soulmate is a deep connection to someone, who could also be your best friend, a teacher, or a member of your family. So, you and your best friend are not the only soulmates in life.
A life partner is generally a romantic relationship. They arrive in your life when you have allowed self-love into your heart, and you are ready to share that love with a romantic partner.
Can your soulmate be your life partner also?
Meeting your spiritual partner can be a glorious affair. Your soulmate is destined to teach you lessons about yourself to raise your awareness internally, and externally. In many instances, your soulmate will make their exit once said lesson has been learned. But, sometimes they become your soulmate life partner.
Soulmates understand each other in a way that no one else can, which is why there is heartbreak after you separate. On rare occasions, you and your soulmate are able to work through your transformations and remain together. This makes you "soulmates for life", but the dynamics of your connection become much more grounding.
Finding your soulmate shows that you are ready to transform. They will inspire you to become more self-aware and show you how to love yourself. Then, when their job is done and you are emerging from your cocoon, they go their separate ways. unless they are there to stay – anything is possible. Our soulmate quiz could help you if you are still unsure!
Life partner vs soulmate: Key takeaways "life partner vs soulmate"
Do you find yourself asking "who is my life partner" or, "what is a soulmate"? Neither a soulmate nor a life partner is better than the other. they simply represent where you are at in your life journey. If you've met your soulmate, you have some lessons to learn from them. However, a life partner shows that you are ready to embark on a different kind of relationship.
Resources
Interested in becoming a QHHT Practitioner?
Find out how YOU can become a QHHT Practitioner. We offer an entire online course journey to get you started, growing, and achieving your goals.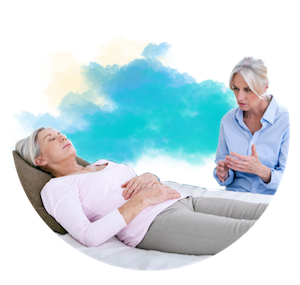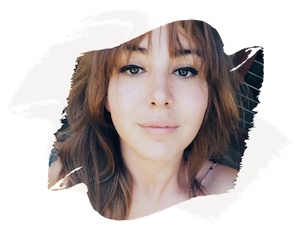 I am a creative and a wanderer. Mysteries and connections are what inspire me to write. While on my path, my purpose is to bring you information to help inspire you on your journey on this place called earth.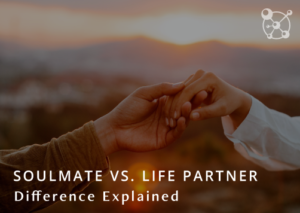 When one thinks of a twinflame vs soulmate, we may all have different ideas on what that means. The misconception is that a soulmate and a life partner are the same things, but they are actually quite different. For anyone viewing your relationship from the outside, they may not be able to tell if your partner is your…Read More»
You may have been feeling like everything in your life is turning inside out. No longer do you feel safe and secure in your perception of the world, and your once-loved belief systems seem to clash with more recent revelations. A spiritual journey can be very confusing, not to mention overwhelming. there are many…Read More»