Our topic today is based on intention. Not only our daily intentions and momentary emotional intentions but our ultimate intention that spreads across every facet of our life. The first message that came through when we opened up on this topic during one live chat was that the higher beings are already aware of your intentions, and they are waiting for them to become something more in alignment with your chosen path – something that they can work with.
The higher Beings Read our Hearts
As we have developed in consciousness, our awareness of someone else's thoughts and feelings has become easier and easier to do. You might not be able to know their exact thoughts, but the transparency is coming through by simply being aware of their vibration. If we can perceive our friends and family here on Earth, imagine what the higher beings can perceive. After all, we are heading in that direction, are we not? They can perceive us by reading our hearts, and the energy that we are giving out to the world. For those of you who did not know, the fifth dimension runs off heart energy and a focused intention that comes naturally. 
What is Intention
 Are you ready to dive down the rabbit hole a little bit as we explore the concept of intention? For us to explain the inspiring power of your intentions, you will need to understand what it means and how it influences your life. 
When we think about the intention, we think about putting energy into something or focusing on it. It is being aware of what is drawing your attention, and how your energy is funneled in a certain direction. There is a miraculous thing that happens in our world that has to do with science, and that is how the power of observation makes something alive. When we observe something, it makes it more distinguishable, activates it, and gives it life force power. It is remarkable to think of how the power of our intention, or focusing our energy onto a seemingly inanimate object with minimal or baseline energy to alive, and in its full state. If you explore this idea a little more, ask yourself, what can I awaken within myself? Is there something that lies within me that is dormant and ready to rise to the surface? Another equally as important question is, what can I awaken within others?
This earth journey is not solely about developing ourselves, and as you know from our previous discussions, we have soul contracts that we have agreed with other souls. This agreement you have made is about how they will influence and interact with you to inspire changes within you, and vice versa. So, this earth journey has a lot to do with a contribution. There is a beautiful thing that happens when you look into your heart, and you realize that your life is not all about you, but rather the impact your presence has on earth. It is about forming an intention in your life for how you can move forward, while awakening other people along the way, and entering into a 5D reality, a world that is built on collaboration and cooperation, as opposed to a reality that is based on resistance, fear, or polarity – which is where we are right now as a consciousness. 
The intention is Your Biggest Influence
We have spoken time and time again about how you are in control of our reality. Whatever happens in your life, may have been chosen by you before you arrived in this incarnation, but at the same tie, you are fully in control of that. Countless possibilities could take place in your reality, and if you could manipulate that so that you lived a life with fewer pains, would you not want to try?
As the intention is based on what we are focusing our energy on, if you are focusing on negative things, that is going to make up a bit part of your perception, and the energy you give out will reflect that. Then, you are a product of your thoughts feelings, and projections, so if you are giving out negative energy, that is what you shall receive in exchange. Simply by being aware of this it becomes more and more obvious. 
Then, the age-old question comes up. How do I manifest a better life? This has a lot to do with intention because you have chosen to focus on the negative things. If you could choose to focus on the parts that show how far you have come, or on the gratitude you feel for how it turned out, then that is your intention – appreciation, and gratitude. This will be returned to you, as per the law of attraction. 
Intention in Realty
Let's say you are dealing with a pretty nasty situation where other people have hurt your feelings. Instead of focusing on that pain, rather focus on the lesson, and gratitude for having learned that lesson. Maintaining a high vibration, and not ill-wishing those people is a sure way you will progress further in life. As we have said, it is the focus of your attention that creates your intention, and the more you practice this, the more fluent it becomes. 
Finally, what happens if you take your attention away from something? It goes away, right? Maybe not physically, but if you have focused your attention elsewhere, then eventually you will not even notice the drama, because seeing something and focusing your energy on it makes it real, as we have said. If you intend to move away from the drama, then do not focus on it. Simply turn your attention away. 
Whether or not these concepts are new to you, it can't hurt to understand your position that you stand with yourself. We have a quiz that will help highlight just how in control you are of your intention, and the purity you maintain it at.
Interested in becoming a QHHT Practitioner?
Find out how YOU can become a QHHT Practitioner. We offer an entire online course journey to get you started, growing, and achieving your goals.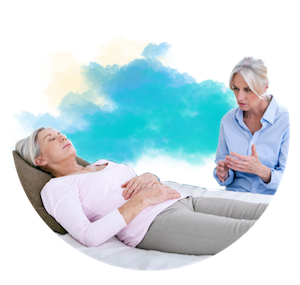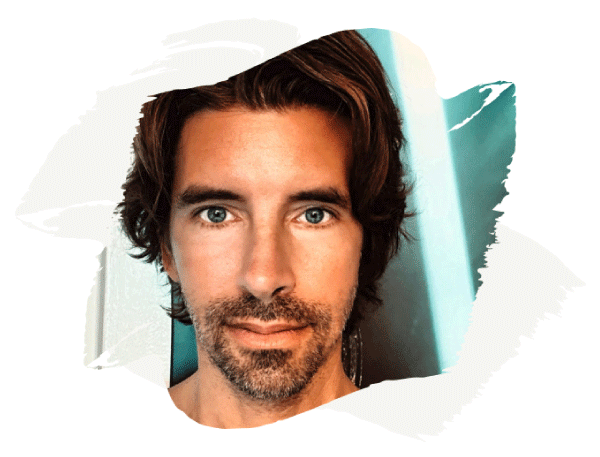 "The purpose of my life is to be a vivacious and highly abundant business and spiritual maverick. Bringing the highest level of consciousness into the world for the greatest good."
Spiritual love might sound like some new-age concept. But, in reality, it is the ultimate connection between two people. Today we are going to take a deep dive into this kind of divine connection. We will give our definition of what a spiritual relationship is, explain the difference between a romantic relationship and a spiritually inclined…Read More»
Society expects a lot from us. Starting thousands of years ago, genders were given certain roles to play, and our age is meant to define our way of living. Julia Cannon recently celebrated her birthday and was left with a realization that she certainly does not feel her age. However, this is a direct result…Read More»